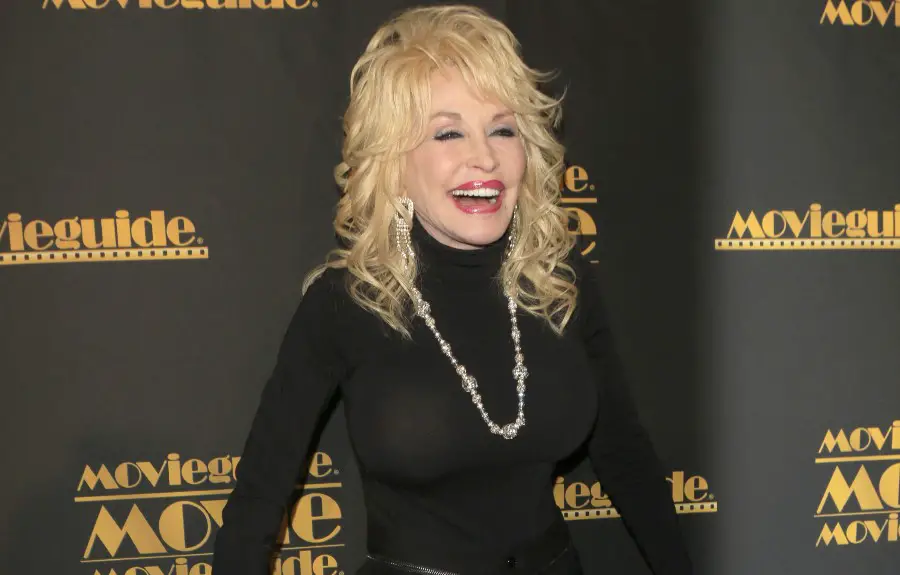 Much like she runs her career, Dolly Parton thrives being at the helm in the kitchen. The 76-year-old is quite the home cook, although it's her husband of 55 years, Carl Dean, who happily cleans up after her.
"I'm a messy cooker, and he's good about cleaning up for me and keeping the stuff cleaned up around me," Parton tells People. "But sometimes I don't want anybody around, so I'll just say, 'Why don't you go to the den, I'll clean this up later or you can help me later.'"
Dean might not be quite the accomplished cook that his wife is, but he can at least hold his own when his superstar wife is on the road.
"I like it when he comes. A lot of times he'll sit and watch me, or he'll talk," Parton shares. "He's a pretty good cook. Not a gourmet cook, but I tour so much he's always, through the years, had to fix things for himself. So he knows how to do that, but he loves my cooking."
Parton's business empire includes Dollywood, a new fragrance, a book, and more – and now cakes as well. The Country Music Hall of Fame member has partnered with Duncan Hines to release Southern-inspired cake flavors and frostings, including banana and coconut, as well as a limited-edition baking collection, which includes a collectible tea towel and spatula, along with a letter from Parton.
"Growing up poor, we didn't have a lot of sugar, so we didn't have cakes all the time," Parton explains. "So when Mama made special cakes, we loved being in the kitchen."
She may not have had cake as a child, but Parton loves it as an adult, along with another favorite treat: potatoes.
"I'm all for indulging as I please, [but] I have to watch it, because I've got a country girl's appetite," Parton acknowledges. "If I've been on a low-carb diet or something for a while, the first thing I want to do when I break it is to have some cake — or potatoes. That's my weakness. Usually that's why I fall off of any diet, is for the love of some sort of a potato."
Parton's Duncan Hines flavors will be available in March. Her Run, Rose, Run book will be released on March 7, with an album of the same name out on March 4.