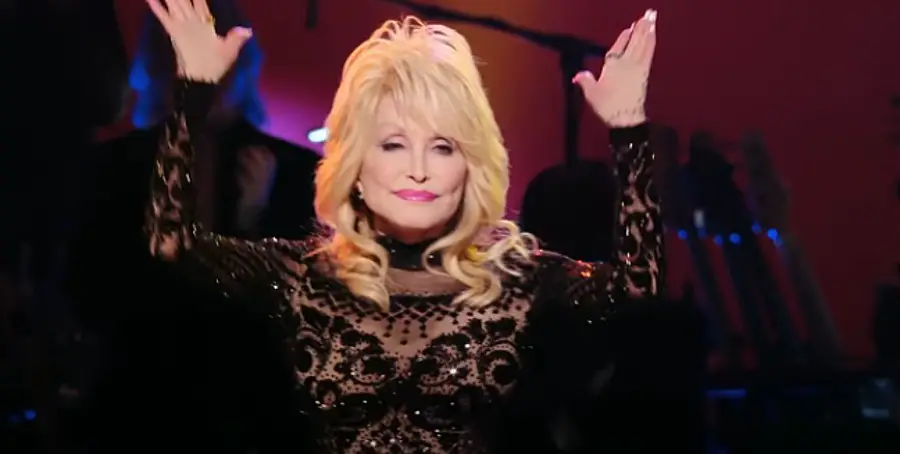 Dolly Parton is mourning the loss of her good friend, Naomi Judd. Parton paid tribute to Judd, after The Judds were formally inducted into the Country Music Hall of Fame. on Sunday, May 1, one day after Judd passed away.
"I was so shocked to hear about Naomi's passing," Parton wrote. "Naomi and I were close. We were very similar. We were the same age and both Capricorns. We loved big hair, makeup and music. I have always loved Ashley, Wynonna and Naomi. They've always been like sisters to me. Congratulations Wynonna for you and your mom being inducted into the Hall of Fame yesterday.
"I am sorry I couldn't be there," she continued, "but I can hear Naomi saying now, 'Oh well, a day late and a Dolly short.' Congratulations and condolences are both in order. Just know that I will always love you."
— Dolly Parton (@DollyParton) May 2, 2022
Parton joins plenty of other country artists who expressed their sorrow over Judd's passing.
"Such a tragic loss," Lorrie Morgan says. "Truly one of country music's most iconic entertainers has left us all in tears. As I sit here wondering why to myself, I know there are no answers. You look back and you think could I have helped in some way? I know these feelings as they have crept up in my life a time or two. Naomi was always so nice to me and my family. She would go out of her way to have someone summon me to come to her dressing room and we'd be sitting and talking until she or I had to go onstage. She always gave me wonderful advice, so it breaks my heart that maybe I should've reached out to her one more time.
"Our hearts are broken, and this music industry, this business, can do strange and crazy things to people," she continues. "My thoughts are with her two beautiful daughters, Larry and her grandchildren and all of the fans who were so excited to see her back on the road and back on the stage again. She's on the best stage she could ever be on now. Rest in peace, Naomi."
'Say it isn't so," says Tanya Tucker. "Cannot believe my girlfriend and longtime buddy Naomi is gone. We've known each other for years and she always treated me with class, grace and pure kindness. I'm going to miss her so much."
"This is heartbreaking news!" Travis Tritt says. "Naomi Judd was one of the sweetest people I've ever known. I had the honor of working with her in movies and numerous musical events. My deepest heartfelt condolences go out to her family."
Wynonna spoke about her mother's passing while accepting The Judds' induction into the Country Music Hall of Fame.
"I didn't prepare anything tonight, 'cause I knew mom would probably talk the most," a tearful Wynonna said. "My heart's broken and I feel so blessed, and it's a very strange dynamic to be this broken and this blessed … Though my heart's broken, I will continue to sing."