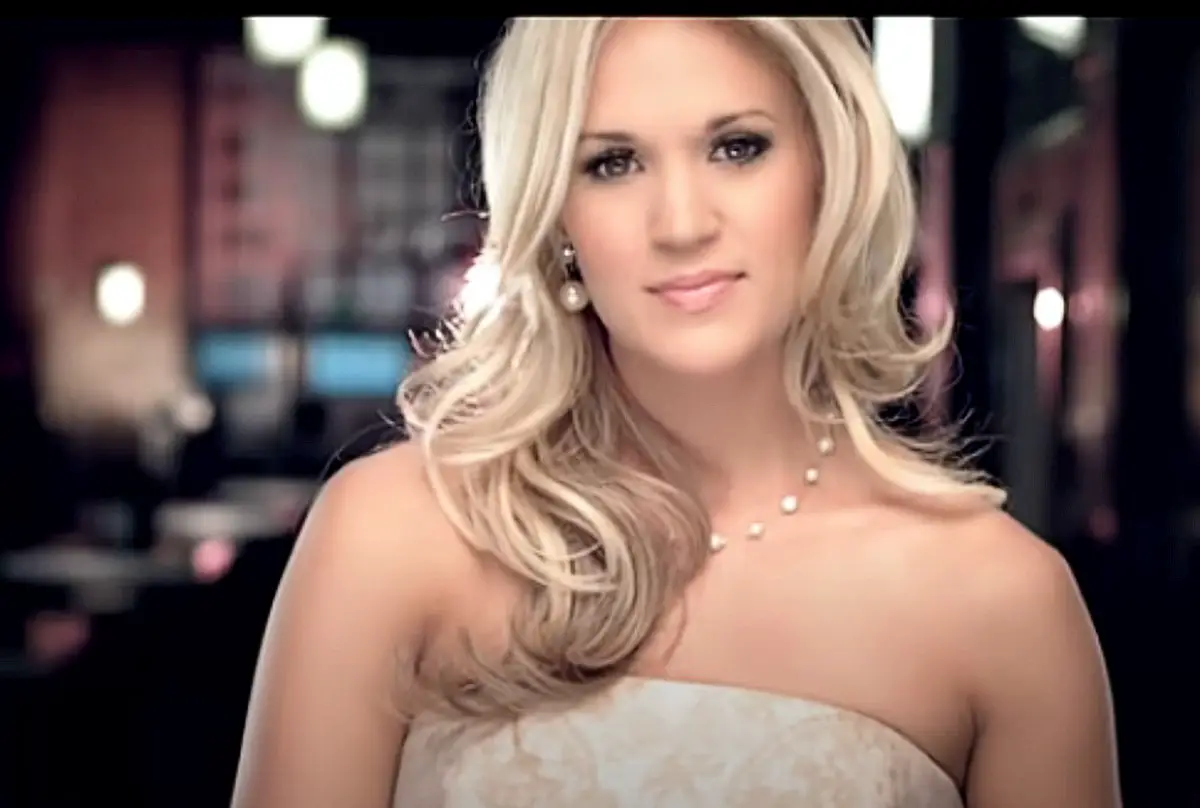 Mother's Day is Sunday, May 8. Whether you're a mother, want to celebrate your mother, or have a strong female influence in your life, let these ten songs be the soundtrack for the day.
10. "Mama Don't Forget to Pray for Me," Diamond Rio
"Mama Don't Forget to Pray for Me," was Diamond Rio's third single, from their 1991 eponymous debut. The song was written by Larry Cordle and Larry Shell,
"When we did 'Mama Don't Forget To Pray For Me,' we were getting letters from people talking about that song and how it touched them," band member Gene Johnson told The Boot. "I remember one specifically from a young girl who had ran away from home. She called her mom and dad after hearing 'Mama Don't Forget To Pray For Me.' After months of being gone, that song caused her to call home. That was a powerful thing. It makes you really stop and think. Songs touch people. Sometimes they can influence people's lives more than we realize."
9. "Coat of Many Colors," Dolly Parton
Dolly Parton was one of 12 children born to her parents, Robert and Avie, but even with so many children to take care of, Parton's mother made her daughter the coat. Although some of her friends made fun of it, the coat remained one of Parton's most treasured possessions.
"It tells about the people I grew up with," Parton said (via Songfacts). "It speaks well of my family and particularly my mother. My spiritual values too. I can always sing that sincerely from my heart."
Parton's mother later made a replica of the coat, which is on display at the Chasing Rainbows Museum at Dollywood.
8. "Somebody's Hero," Jamie O'Neal
Jamie O'Neal wrote "Somebody's Hero" with Shaye Smith and Ed Hill, including the song on her sophomore Brave album.
"I had been saying to all my co-writers, 'I really want to write about family. I really want to write about my little girl,'" O'Neal shared on the liner notes for Brave. "The thing for me was, when you have a baby you start thinking about your own relationship with your mother, and when you were little, how much you looked up to her. Then you move to, 'Gosh, my baby looks up to me so much. I don't want to let her down. I want to be a hero to her.' Then you start thinking it's not just your mother, but about the other generations of women. My grandmother — I was close to her before she passed away. I think this song is a real tribute to the women in my life."
7. "Mama Tried," Merle Haggard
"Mama Tried" became the title of Merle Haggard's seventh studio album, and all but one line ("And I turned twenty-one in prison doing life without parole") is factual.
"I wrote 'Mama Tried' after I got out," Haggard said (via Blue Railroad). "It wasn't Mama's fault that I went to prison. She did everything right. She was a wonderful mother. Didn't drink, didn't smoke. You could depend on her. If you'd been gone three weeks and you showed up, she'd fix you the greatest breakfast you ever had."
6. "Angels," Randy Travis
Randy Travis included "Angels" on his 2004 Passing Through album. Written by Troy Seals, Harvey McNalley and Buck Moore, the song says in part, "Are you telling me that you've never seen an angel? / Never felt the presence of one standing by? / No robe of white / No halo in site / Well you missed the most obvious thing / Man, are you blind? / Just look in your mothers eyes."
"Angels" looks through a child's eyes at their mother's love throughout their entire life, a fitting song for Travis since he credits his own mother with his love of country music.
"It's the first thing I was introduced to, something I've always listened to and never really cared for anything else," Travis once said (via Country Thang Daily).
5. "In My Daughter's Eyes," Martina McBride
James Slater wrote "In My Daughter's Eyes," which was included on Martina McBride's seventh studio album, called simply Martina. The song, which says in part, "In my daughter's eyes / Everyone is equal / Darkness turns to light / And the world is at peace / This miracle God gave to me / Gives me strength when I am weak / I find reason to believe / In my daughter's eyes," was a fitting song for McBride to release, since she is the proud mother of three girls.
4. "Where Her Heart Has Always Been," Alan Jackson
Alan Jackson included "Where Her Heart Has Always Been" on his upcoming Where Have You Gone album. The song was written in 2017, shortly after Jackson's own mother, Ruth, passed away.
"I wrote it for her funeral," Jackson shares with his record label. "And I really love that track. It's just really – I tried to write it in a way that I know she would appreciate it. And then after we had cut it and we were just about to finalize the record, my sister sent a recording of mama reading from the Bible for a Christmas story or something from a few years ago that I hadn't heard, or I don't remember if I had ever heard it. And I thought that would be cool to put that on there. So, we tried to pick a little piece of that that didn't sound so Christmasy and put on there on the front end and that made it really, really sweet."
3. "Mom," Garth Brooks
Wynn Varble and Don Sampson wrote "Mom," which Garth Brooks included on his 2014 Man Against the Machine record.
"Everyone knows how much I loved my mom," Brooks said (via People). "Why no one has ever written this song before I don't know, why I never wrote it before I don't know, but I'm grateful Don Sampson and Wynn Varble did. It's a conversation between God and a little unborn baby. It took me almost a month to get it together to record it. My producer finally told me to man up and do it."
2. "I Called Mama," Tim McGraw
Tim McGraw didn't write "I Called Mama," which was the debut single from his 2020 Here on Earth record, but he might as well have. Written instead by Marv Green, Lance Miller and Jimmy Yeary, the song struck McGraw on a deeply personal level, thanks to the love of his own mom, Betty D'Agostino.
"It was a beautiful song," McGraw said. "It was beautiful about losing someone in your life, and who do you call who can stabilize you? Who do you call that can put their arms around you and sort of tell you it's all right? Who do you call that can put their foot on the ground when the world's spinning and straighten things out for you, and it's usually your mama. For me, it's my mama."
1. "Mama's Song," Carrie Underwood
Much has changed for Carrie Underwood since growing up in the small town of Checotah, Oklahoma, but one thing that has remained consistent is the love of Underwood's mother, Carole. From Underwood's third Play On album, Underwood wrote "Mama's Song" with Kara DioGuardi, Marti Frederiksen and Luke Laird, inspired by her own mother, who appears in the video with Underwood, along with Underwood's then-boyfriend, Mike Fisher.
"Carrie just came out with that first line, 'Mama, you taught me to do the right things,'" Laird told The Boot. "And this was before she was engaged, obviously, but she was in a relationship. We knew where this was coming from. Nobody was like, 'Oh, are you and Mike going to get married?' We just went with it and thought it was something cool to write."