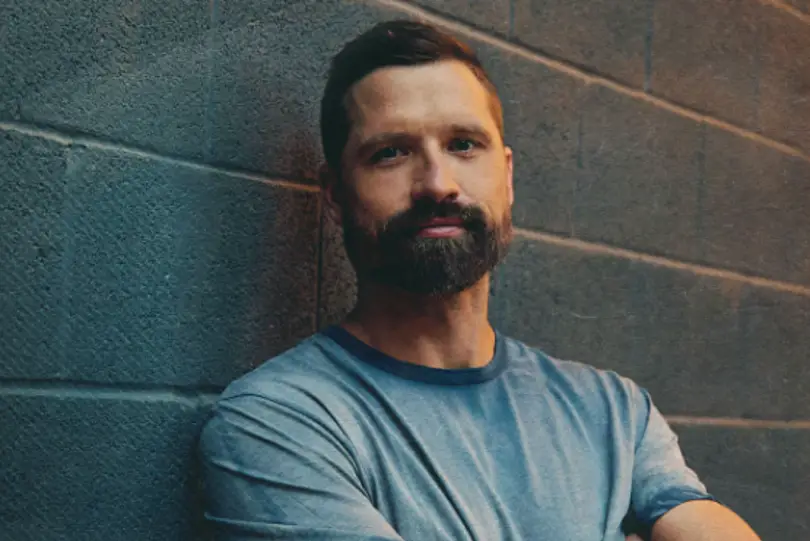 Walker Hayes' biggest dreams didn't include the life he has right now, and he isn't taking any of it for granted. The father of six had not one but two failed record deals, and was struggling to support his family with his job at Costco, when he made the decision to stop trying to make music that he thought other people wanted, and instead only write and record songs that he liked.
That one decision set in motion an entirely new chapter for Hayes, one that is still unfolding, but includes hit singles, a Grammy nomination, selling out Nashville's Ryman Auditorium and more.
"I feel like I've always been that artist that maybe country music has tried to shut the door on, and somehow, we've just kept a foot in it and wouldn't let it close," Hayes reflects to People.
Hayes signed to Monument Records in 2016, led by songwriter and producer extraordinaire Shane McAnally. Since that time, the Alabama native released three EPs (Volumes 1 to 3 of his 8Tracks series), as well as his 2017 Boom album. But it wasn't until "Fancy Like," from his latest  Country Stuff the Album , and the viral TikTok dance that followed, that Hayes' career exploded.
In hindsight, the wait was worth it.
"I'm so comfortable in my own skin right now," Hayes says. "So much of me is exposed, and there's nothing I'm really hiding. I don't worry anymore about whether I'm gonna be able to hit certain notes because I don't think people care. They're here to get what they get and see what they see, and what they already have embraced, like a member of their own family. There's not some unrealistic expectation they have at the show. They just want to come hang with us for a night."
It's a freedom Hayes has waited his whole life to find. The 42-year-old knows that he is in a sweet place that some people are never fortunate enough to find.
"It truly is a beautiful thing, when an artist can be who they are, and that is actually what the world wants," he adds. "It truly is miraculous when that lines up."
Hayes just wrapped up his Fancy Like Tour, this time bringing his six children and wife Laney on the road with him for the first time, but definitely not the last.
"This was the first tour I was ever able to bring my family along," Hayes shares on social media. "At first I was afraid they wouldn't enjoy road life BUT turns out, they love it more than staying home SO…for now, touring is a family tradition."
Hayes' book, Glad You're Here, written with his good friend, Craig Cooper is out now. The book served as the inspiration for Hayes' upcoming Glad You're Here Tour, kicking off in September. Before that begins, Hayes will serve as the opening act for both Kane Brown and Brooks & Dunn this summer.
For Hayes, the sky is suddenly the limit.
"Everything is impossible that we're doing right now," Hayes maintains. "So, let's go!"
Find music and tour dates, as well as Glad You're Here, at WalkerHayes.com.