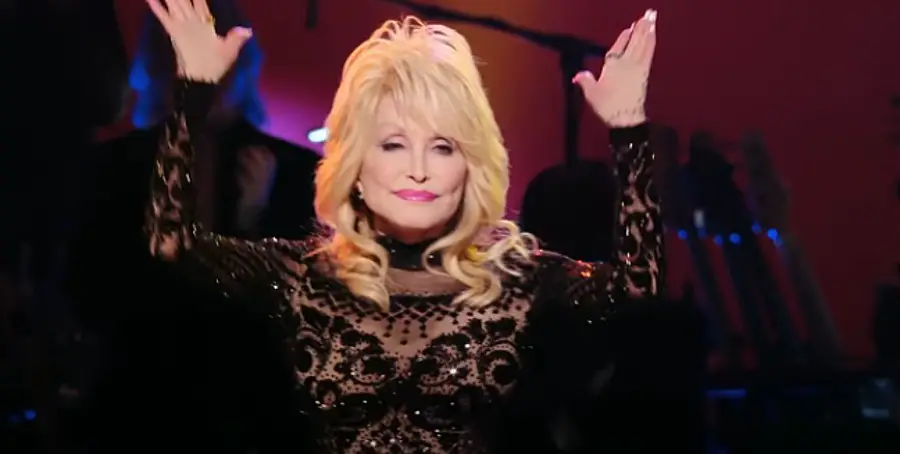 Dolly Parton is heading to the big screen! The Country Music Hall of Fame member will star in a film adaptation of the film, Run, Rose Run, based on the novel of the same name, which she wrote with James Patterson. Reese Witherspoon's company Hello Sunshine is partnering with Parton and Patterson to release the film.
"I'm proud, excited and honored to be working with my good friend Reese Witherspoon and Hello Sunshine on the movie of Run, Rose, Run from the novel I co-wrote with James Patterson," Parton says. "James and I love Reese and look forward to working with her and her wonderful team."
Witherspoon, whose Draper James store is in Music City, says she is thrilled to be part of the upcoming movie.
"Growing up in Nashville, I've loved Dolly since the moment I heard her magical voice and saw her luminous personality shine onstage," Witherspoon says. "Beyond her magnetic presence as an artist and performer, she is one of the greatest songwriters and storytellers of our time. Her impact knows no bounds – as a musician, actor, writer, businesswoman, activist and all around incredible human being – Dolly Parton is not only an icon to me, but a true inspiration to women and girls everywhere.
"My admiration for her grew to even greater heights when reading Run, Rose, Run, a gripping and heartbreaking book I couldn't put down," she adds. "I couldn't feel more honored to be working alongside her and James to bring this remarkable story to the screen."
Parton released her Run, Rose, Run album on March 4, ahead of the March 7 release of the novel, which debuted at No. 1 on the New York Times Best Seller list after it was released. It was Patterson who reached out to Parton with the idea of writing together — an idea Parton admits she was initially hesitant to accept.
"I thought, 'What? Why do you want to write a book with me? You're doing alright on your own and I'm doing OK,'" Parton told People. "He said, 'No, I think this would be a good thing!' So I thought, 'Well, why not? I'm doing everything else.'"
Further details, including additional cast members and a specific release date, have yet to be announced. Run Rose Run is available for purchase here.*
*Everything Nash has an affiliate relationship with Amazon, which means we may receive a commission from purchases made through links on this page.