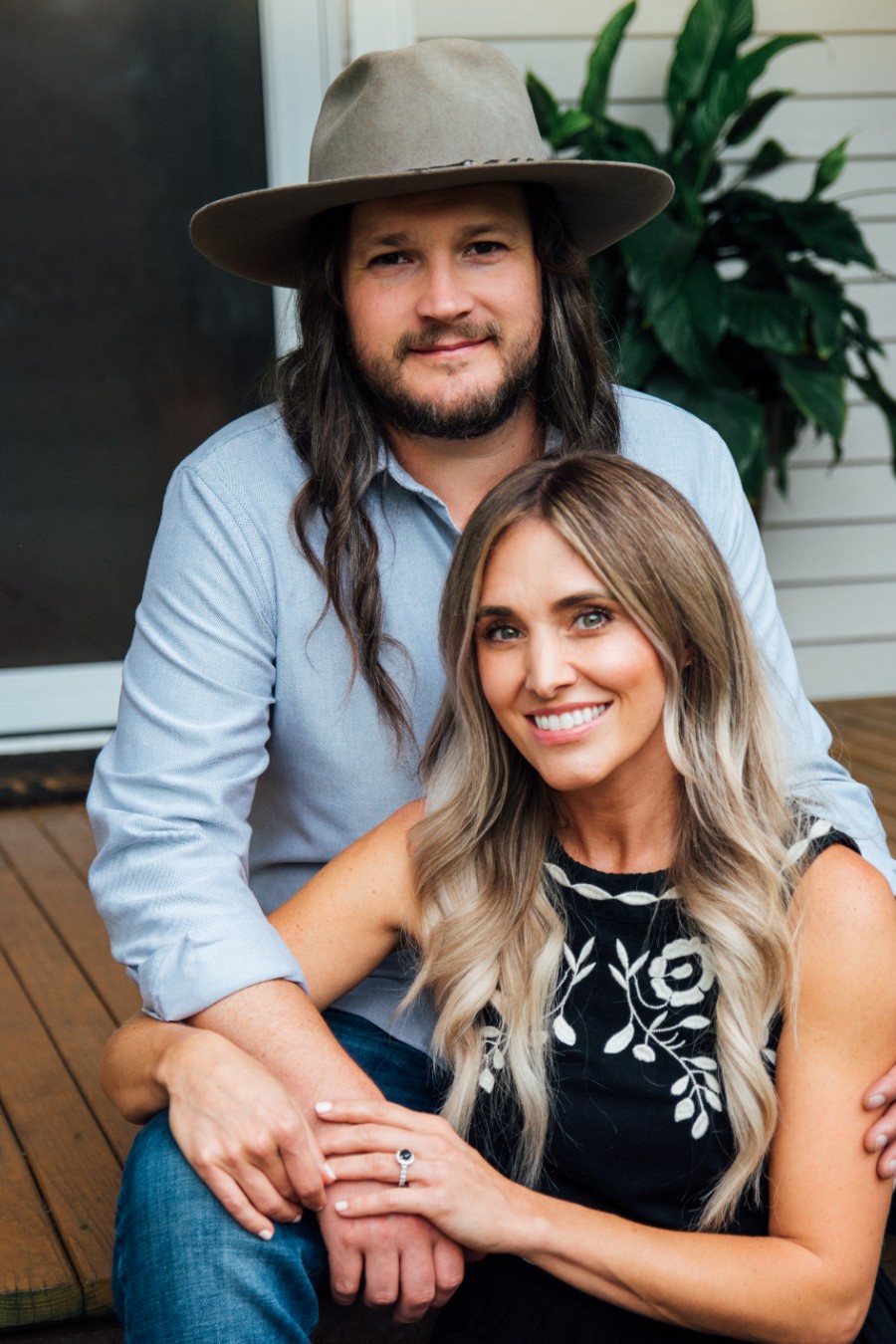 Adam Wakefield is going to be a dad! The Season 10 runner-up of The Voice and his wife, Jenny Leigh, announce that they are expecting a baby, due in April.
"I'm ready for the last great adventure: fatherhood," Wakefield tells People. "We have always wanted kids, but between all the travel and time our careers have extracted from us, it's been hard."
Wakefield and Jenny Leigh wed last April. The two both moved to Nashville together in 2013 to pursue music, a passion that is still important to the mother-to-be.
"As a woman, I have felt pressure in the music industry to be either career-focused or a mother," Jenny Leigh says. "I'd like to be one more advocate for change in shifting that perception."
Wakefield first announced he and his wife were expecting when he performed at the Grand Ole Opry on Saturday, March 19, as part of the group, Texas Hill.
"I can't wait to watch her become a mom. I also can't wait until our kid is old enough to show pictures of our announcement on the Opry," Wakefield says. "What they did for us was really special; they've got some stand-up folks working over there. Plus, it's another reason for me to put a guitar into our child's hands as soon as possible!"
Wakefield might be a talented singer, songwriter and musician, but Jenny Leigh says she has no doubt he will excel at being a father as well.
"He's a kid at heart and is already the best uncle to my three nieces," Jenny Leigh recalls. "During our wedding week, when the to-do list was a mile long, I came home from a meeting to find all of my garden hoses connected and tarps spanning the entire yard. He had stopped what he was doing and created the ultimate slip-n-slide for the girls."
"Something tells me I may be the disciplinarian," she adds.
The Wakefields chose to keep Jenny Leigh's pregnancy a secret until now, keeping the excitement of becoming first-time parents to themselves throughout until now.
"Pregnancy has been the most incredible journey," the couple tells People in a joint statement. "We are in constant awe of the human body and what a blessing it is to have the opportunity to become parents. We have always wanted kids and the timing feels right for both of us."
"We kept things under wraps for eight months and have really enjoyed keeping the start of this new chapter intimate," they continue. "But having the opportunity to share our news from the Opry stage felt right. With such family-oriented roots and country music history, we couldn't think of a more special introduction for our baby. Now let's just hope he/she is into music and not sports!"
Texas Hill released their first full-length album, Heaven Down Here. in January. They are currently on their Heaven Down Here Tour. Find all of their music, as well as a list of their upcoming shows, at TexasHillOfficial.com.
Photo Credit: Courtesy of Elicity PR / Erika Rock