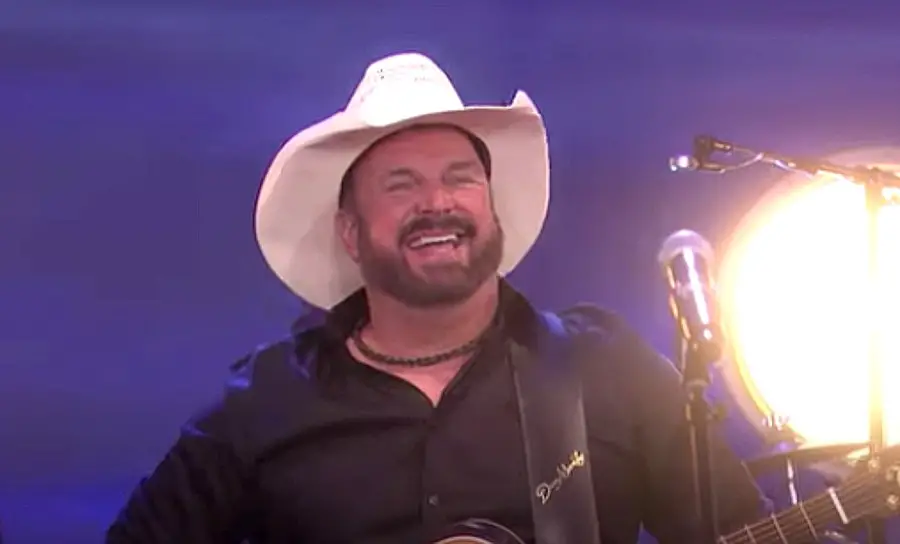 Garth Brooks will perform at the upcoming inauguration for President-elect, Joe Biden. Brooks joins an esteemed list of performers, including Lady Gaga, Jennifer Lopez, Kerry Washington, Justin Timberlake, Demi Lovato, Jon Bon Jovi, Ant Clemons and Tom Hanks.
"The message they're pushing is unity, and that's right down my alley, man," Brooks said of the invitation (via The Tennessean). "if we're gonna get anywhere we're gonna get there together."
The 58-year-old says that, regardless of his personal political affiliation, he is thrilled to take part in the historic event.
"I've played for every President there is, since Carter, with the exception of Reagan," Brooks said (via Entertainment Tonight). "This is an honor for me to get to serve… and it's one of the things that, if my family is around, no matter who the President-elect is, it's an honor to be asked."
Brooks, who also performed for President Obama's 2008 inauguration, was rumored to have turned down the opportunity to play for President Trump's 2016 inauguration. Although he never confirmed that he was invited to perform, he did offer words of support for both men at the time.
"I'll tell you with this whole Presidential thing: We got one going out. Pray for him and his family," Brooks told Billboard in early 2017. "And for the President going in, pray for him and his family to guide this nation. Let's stay together.
"Love, unity — that's what it's all about," he said, adding "We can't thank the Obamas enough for serving this country … And may God hold Trump's hand in the decisions that he makes in this country's name as well."
Brooks will receive his own honor later this year, when he becomes a recipient of the Kennedy Center Honors.
"Just getting the call was such a thrill," Brooks said of the invitation (via USA Today). "Whatever it is, it's going to be cool."
The Presidential inauguration will take place on Wednesday, January 20.