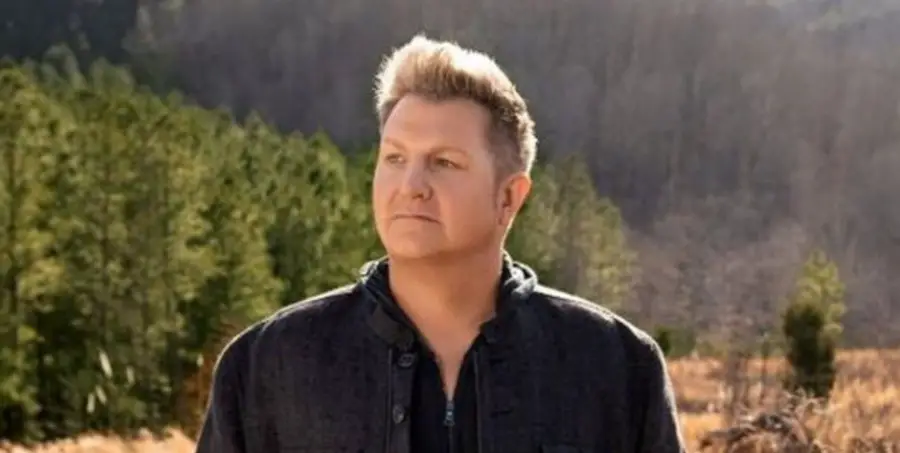 Gary LeVox's current single, "Working on Sunday," could have been a Rascal Flatts hit instead. Written by LeVox, along with Wendell Mobley, Tony Martin and Cledus T. Judd, LeVox wrote it more than five years ago, long before he — or anyone else — could have predicted the surprising and sudden end of the award-winning trio. But even then, the 51-year-old says he had a foreshadowing that he would sing the song, not with Joe Don Rooney and Jay DeMarcus, but by himself instead.
"I said to myself, 'I'm not going to pitch it because I love it," LeVox tells People. "Even back then, I knew at some point the song was going to have its place. So I was like, 'Yeah, I'm going to keep it.'"
It didn't take long for LeVox to pivot to focusing on his solo career after Rascal Flatts split up, which he knew was the perfect time for "Working on Sunday."
"When the whole Flatts thing ended and I became a solo artist, I just knew that this was the time," LeVox reflects. "I knew in my heart that this was when 'Working on Sunday' was always supposed to come out."
Still, not even LeVox could have predicted how much people would resonate with "Working on Sunday," in light of the pandemic.
"What's been crazy with this COVID and all is that people have really connected with the song in a way I never even envisioned," LeVox shares. "I've seen pictures of people in hospital beds saying what this song has done, reciting the lyrics 'I know how you feel about working on Sundays, but I need a miracle in a bad way.' And then there's the military and the first responders and just people living everyday life that are connecting with the whole 'I don't think I can wait. I don't think I can make it till Monday.' It just brings it all home to me."
LeVox recently revealed that it was actually Rooney who abruptly decided to leave the band, after 20 years together.
"I've never been OK with the way that it ended," LeVox previously told People. "I was never OK with….I wasn't happy that Joe Don quit."
"It kind of came out of nowhere," LeVox added. "It was like, 'Let me try to wrap my head around this.' And then I certainly wasn't OK with the pandemic, which canceled everything. I hate the way that it ended. I hate that we didn't get to do this farewell tour. I can't stand the fact that it just feels there's no closure with something that we've been so blessed with. That will always be in my heart."
LeVox will embark on his One on One Live! Tour in 2022. Find tour dates, and all of his music, at GaryLeVox.com.