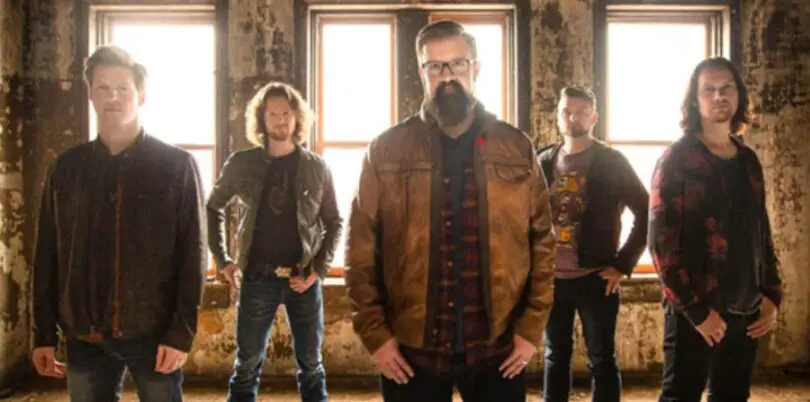 Home Free just dropped a video of their remake of electro-pop duo Surfaces' "Sunday Best," and it might be our new favorite, any day of the week. The song is perfect for the five-man all-vocal group, who took their own spin on the feel-good tune.
"Sunday Best" shows all five members in their homes, with some of their loved ones — and even their pets — making an appearance. The tune is one of several songs Home Free has released in recent months, including "Diamond Dreams," "Flowers on the Wall," "Down to the Honkytonk," "Everybody Walkin' This Land," "The Gambler," and their patriotic collaboration on "God Bless the U.S.A.," which included Lee Greenwood and the United States Air Force Band. First released in 1984, "God Bless the U.S.A." recently became a No. 1 hit on Billboard's Digital Song Sales chart, shortly after its July release.
Home Free had already been performing "God Bless the U.S.A." for years, never imagining they would be fortunate enough to record it with Lee himself.
"Sonically, this song, when you listen to it — it's really powerful when that choir comes in and you hear Lee Greenwood singing the song in a way that you have never heard him sing it before," Home Free's Austin Brown told Everything Nash. "I mean, it is really powerful and I'm not usually that passionate about our music, to this degree. It's really special. We do a lot of great music and I'm so proud of all of it, but this song is something that I'm going to hang my hat on for the rest of my life, no matter what else we accomplish. Being able to do this song in a moment like this right now, it's powerful."
The success of "God Bless the U.S.A." pales in comparison to the message Home Free feels most strongly about, especially now.
"It can sow unity and togetherness in a time when we need it more now than ever before," Austin said. "In my lifetime, I've never experienced anything like this. Everybody is so quick to anger in this moment, for so many different reasons. This is a song that we hope can, even if for just three and a half, four minutes of this music video — even if that's all it is — it can bring a spark of peace and joy and hope. That's beyond the goal of that. That's the thing any artist is going to hope to do."
All of Home Free's videos can be found by visiting their YouTube channel.