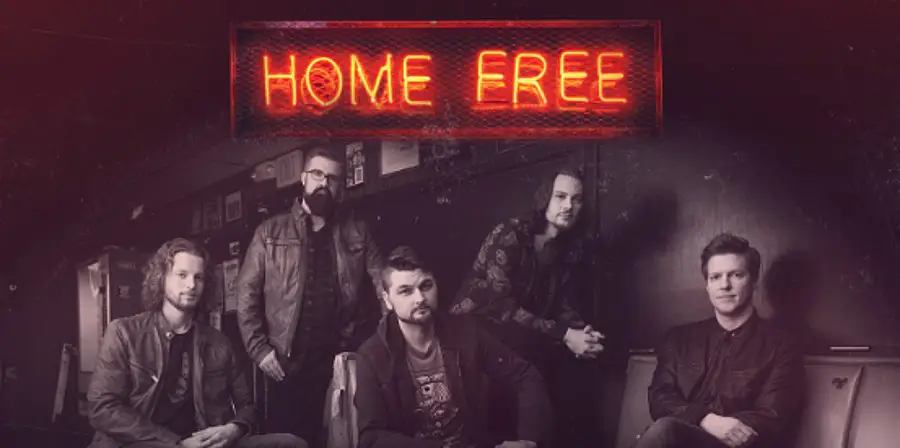 Home Free and Jeffrey East are teaming up again, this time for a new song, "People." The all-vocal group, who formerly teamed up with East for their Warmest Winter holiday special, joined forces with East again, for the new song, out on Friday, April 16.
"This is an emotional one for us," Home Free tweeted, along with a snippet of the song. "[Rob Lundquist] may or may not have cried when watching the final video."
This is an emotional one for us. @RobLundquist may or may not have cried when watching the final video.

"People," featuring @JeffreyEast will be out this Friday.

You can pre-save now: https://t.co/reCWcjVs3D pic.twitter.com/YGwcJBZr7E

— Home Free (@HomeFreeGuys) April 12, 2021
East retweeted their tweet, saying, "So honored and thrilled to be a part of this one. This song has meant a lot to me for a long time. Can't wait for you all to hear it."
"People' comes on the heels of one of Home Free's more humorous videos, "Never Gonna Give You Up," a cover of the Rick Astley '80s hit. But while they might like to put a comedic spin on their videos, all five Home Free members are very serious about making music. After years on the road, Home Free had to postpone their Dive Bar Saints Tour last year, amid the pandemic, but are eager to return to the stage later this year.
"We appreciate your patience and understanding during this unprecedented time," Home Free said in a blog posted on  Patreon. "Planning our tours and then rescheduling them several times has been a hard pill for us to swallow. We miss being on the road so much and are disappointed we have to wait a bit longer, but we think its in everyone's best interest."
Home Free has made a successful career by recording songs by other artists, and making videos to go along with them. Their success recently earned them a Gold Play Button from YouTube, for having a millions subscribers on their official YouTube channel. 
East also has a cut on Tim McGraw's upcoming Here on Earth Ultimate Edition album, also out on Friday, April 16. Pre-order "People" here.