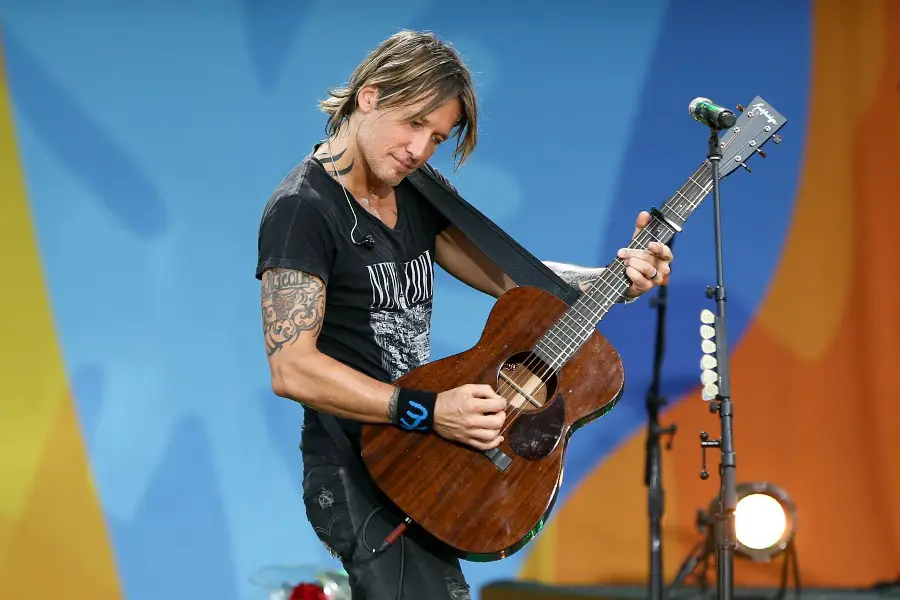 Keith Urban might not have grown up in the United States, but he is still an avid supporter of the country, and the people who have fought for the freedoms he gets to enjoy.
"It's one of the things I comment on fairly regularly when we're playing concerts, especially outdoor festivals, where I look around and think it's just amazing freedom to be able to do this, and it doesn't effortlessly just come," Urban shares with his record label. "A lot of people are devoting their life, their entire life, to going out and protecting and defending and honoring their own calling. So, I feel immensely grateful for all of the men and women in the military, all in the armed forces, all around the world. The sacrifice they make, especially their families too."
The New Zealand native moved from Australia, where he resided for most of his life, to the United States in the early '90s, and quickly fell in love with the country, and the people who reside in it as well.
"It's common shared beliefs and identity," Urban says of what he loves about America (via WKMI). "I think at its core, it's an incredibly strengthening, vital thing for our people to have, and it's particularly gratifying in the midst of so much separating of ideas that it can get fractious. And it's kind of nice that a sense of patriotism can remind everybody of the unity."
Urban was already well on his way to becoming a country music star in Australia, when he made the decision to pursue music in the United States instead.
"1989 was the first year I came to the States," Urban tells UMG. "It had always been my goal, but I had no plan on how to get here. It was just a case of keep playing, keep getting better at what you do, and then hopefully, somehow, some way I'll end up over here. The guy who was managing me at the time, we just planned a trip over here – it was actually for the New Music Seminar in New York.
"We came over for that, and then we did a trip down to Nashville, and I shopped my little demo around," he continues. "I think I humored everybody more than anything else [laughs] with my tragic, ill-fitting demo for the time. So, I left there, but I was just so committed to coming back as quick as I could."
Urban is currently enjoying a Top 5 hit with his  "Wild Hearts" single. Find music and tour dates at KeithUrban.com.