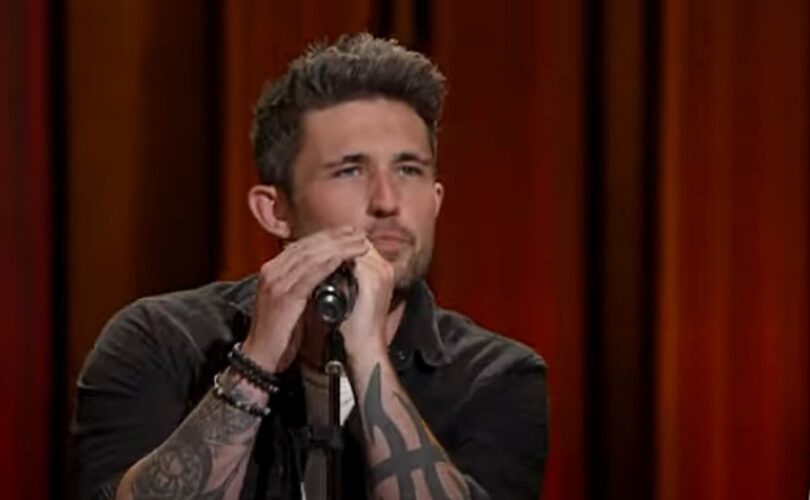 Michael Ray has played in stages all over the country, but his favorite stage happens to be in Nashville, Tennessee. The Florida native would rather play the Grand Ole Opry than anywhere else, and dreams of one day being invited to become a member of the hallowed institution.
"The Opry, there's no place like it," Ray tells Everything Nash. "I grew up watching it with my grandfather, studying it. My biggest goal in my career is to be an Opry member, and to be a part of that family that continues the tradition of country music. I know things have to evolve and grow with time, but I think that there is a foundation of the Opry that I think needs to stay and really should be held very preciously. Because, in a lot of ways, that's the only way that some artists that paved the way for us have a stage."
The 33-year-old understands, perhaps more than some, the significance of the Grand Ole Opry, and it's vital role in the history of country music.
"Without the Opry, there isn't country music," Ray maintains. "I've been able to play it 58 times now, and I'm nervous every time. It's the same thing; I just go in there, and it's still just a surreal thing, being able to walk backstage, still to this day. I'm hoping it's soon. I pray for it every, every day, that one day that that will come to fruition and we'll be getting [my] name on that wall with all the other country artists I grew up respecting and looking up to."
Ray has already released both "Whiskey and Rain," and "Picture," from his upcoming third studio album, which he vows will be very, very honest and open about his own life.
"It's no longer hard for me to be vulnerable," Ray tells Everything Nash. "I'll be honest, I think it was a confidence issue. I didn't know what I wanted to say in some things, or how to do it. Do I say that? … And now I guess my confidence is there and I really don't care. I just want to be open. I also know that God's given me a platform to reach out and to tell my story in ways that are connecting with people, and I think hopefully giving a voice to some that maybe don't feel like they do."