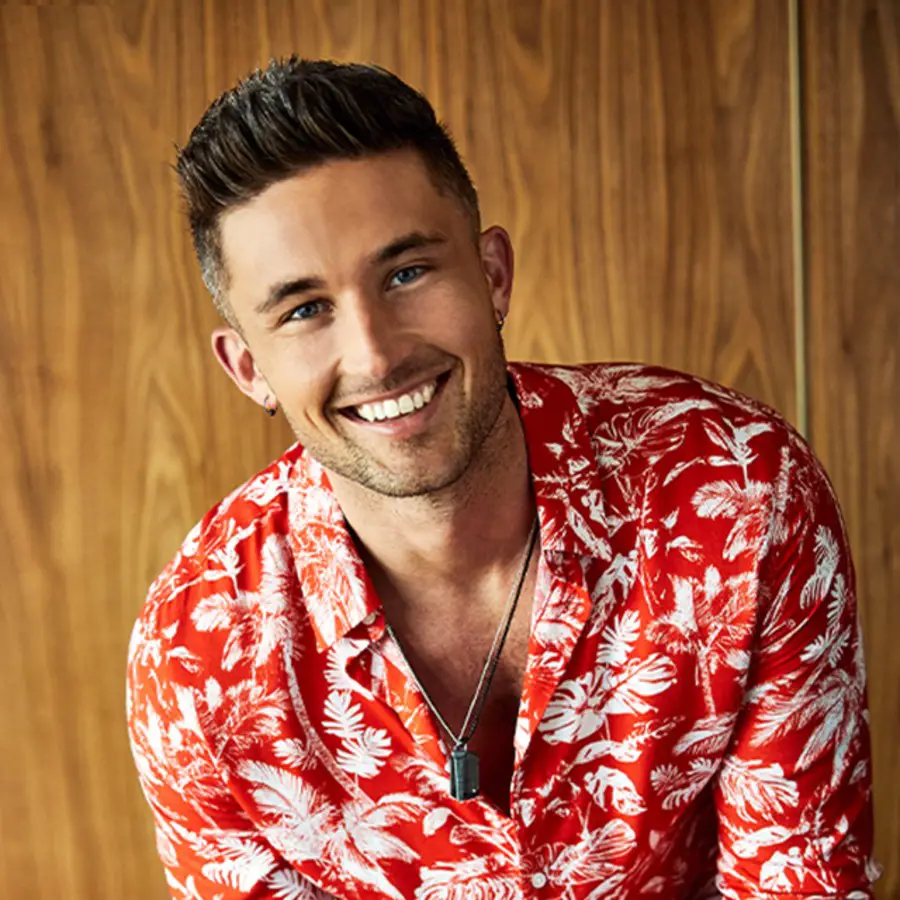 Michael Ray's 2020 was one of the most challenging years he ever had, and also — perhaps ironically — one of the most productive. The Florida native was forced off the road and away from his fans, while he saw his marriage to fellow country artist Carly Pearce fall apart, less than a year after they tied the knot.
While the hardships would have been enough to knock anyone down, for Ray, he emerged a stronger version of himself, personally, professionally and creatively.
"I think it helped me get back in touch with myself," he said on Apple Music's Bourbon With Friends podcast. "When you're doing what we do, and you're gone a lot, and you're constantly going, and kind of have to be on all the time, I think it's easy to lose that part of yourself in the mix of all of the hustle and bustle. Everybody trying to put their highlight reels on social media all of the time, and act like everything's great. So I feel like not having to do that silenced everything and made me realize who I am and where I wanna go with this. I think it made me write some of the best songs I've ever written."
Ray vividly recalls the moment he realized life as he knew it was about to change, as he saw several artists begin canceling dates on the road. Still, even as he began to cancel his own dates, he could have never predicted how long he would be off the road.
"I was in Connecticut," Ray recalls. "I was watching [Kenny] Chesney pull, Eric Church, Taylor Swift, and the MLB. I started texting some buddies of mine in the sports world, and trying to hear what they were saying. Everybody thought two weeks … We fly out, thinking it's just going to be 14 days, and shows start canceling, keep canceling, keep canceling. For the first part of it, I think we were so busy. We were doing Instagram Lives, Facebook Lives, a lot of different things, that it didn't really hit me too hard, until those started leveling out."
Ray saw his concert schedule unravel at the same time his marriage unraveled — an unfortunate collision of events that ultimately served him well.
"Of course, I went through some personal stuff during that time as well," Ray reflects. "But I'll be honest with you, I think when you got personal bullsh– going on, and then everything in your career just gets stopped, you have no other place to go as a man than to your roots, and build up. That's the only thing you can do. You can either sit there and sulk in it, let it kick you in the a–, which, I'm not gonna lie, I'm a human being and I did, and I'm sure it still hits — I know it still hits once in a while, but it was like, 'Wait a minute. No. We ain't doing this.'
"Like, 'How can I grow something from here? How can I make this?' " he continues. "And so, I hunted more than I ever had, I fished. I feel great, and was able to learn more on who I am, while making this album, which is the reason why this album is the way that it is, and the songs are the way they are."
Ray has already released "Whiskey and Rain," and "Picture," from his upcoming third studio album. Keep track of updates at MichaelRayMusic.com.