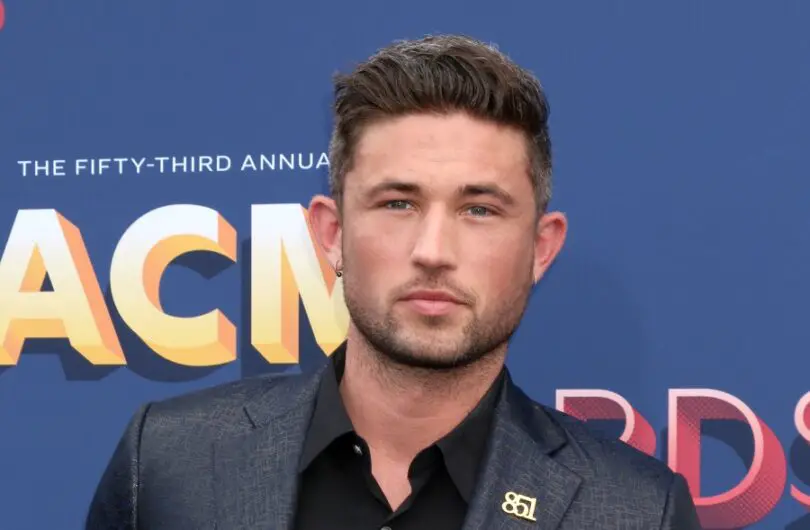 Michael Ray will use this week's Honky Tonk Tuesday to help a cause near and dear to his heart. The Florida native is partnering with Chive Charities for his weekly online show, to raise money for veterans, a cause Ray is passionate about.
Ray and Chive Charities are hoping to raise enough money to fund $8,500 in medical and therapy equipment for Ron Pastino, a veteran who served in the Army for six years, including during Desert Storm. He also served for 15 years with the New York State Police, including nine months doing search and rescue operations at Ground Zero, resulting in lung disease and numerous other health conditions.
Ray and Chive Charities also hope to fund a $10,000 grant for Heroes Sports, an organization that helps both active duty and veterans through organized sports and other recreational activities, designed to increase both their mental and physical health. The $10,000 would cover the expenses of ten 15-person softball teams for two years.
"I'm honored to partner with Chive Charities to benefit such an important cause: supporting our veterans and active-duty service members," Ray says. "I can't think of a better reason to bring back Honky Tonk Tuesday, and I hope you'll be able to join us for some live music and to hear some of the stories behind the wonderful folks we aim to help."
Ray also spoke out about the important event on social media.
Fired up for a special IG Live with @chivecharities to raise money for active-duty & veteran service members. Let's do our part to help some deserving men & women in their times of need. Set a reminder to watch #GIVINGHonkytonkTuesday next #givingtuesday https://t.co/lTyJC9ZTL7 pic.twitter.com/7XudijTHNz

— Michael Ray (@Michaelraymusic) November 27, 2021
Ray's partnership with Chive Charities comes as Ray is experiencing a career high, with his single, Whiskey and Rain." The song, from his latest Higher Education EP, is in the Top 5 on the charts, and still climbing. The video, like the song, is a throwback to the '90s country music Ray grew up on, and still loves today.
"Sean Hagwell directed that video, and he also directed 'The One That Got Away' video," Ray tells Everything Nash. "I love working with him and the team. I love how his mind works. With this song having more of a throwback feel to it, I knew that he didn't grow up listening to the '90s country or country music at all, so he's bringing a different idea to this. He and I brainstormed, and he brought the idea to the table of, let's really shoot that thing to where it feels like it's back in the day, and feels like it's in the '90s, back when Travis Tritt and Tracy Lawrence did their videos, where they're like mini-movies."
More information on Chive Charities can be found here. Ray's Honky Tonk Tuesday will stream live at 7:00 PM CT on his Instagram page.
Click here to subscribe to our YouTube channel.