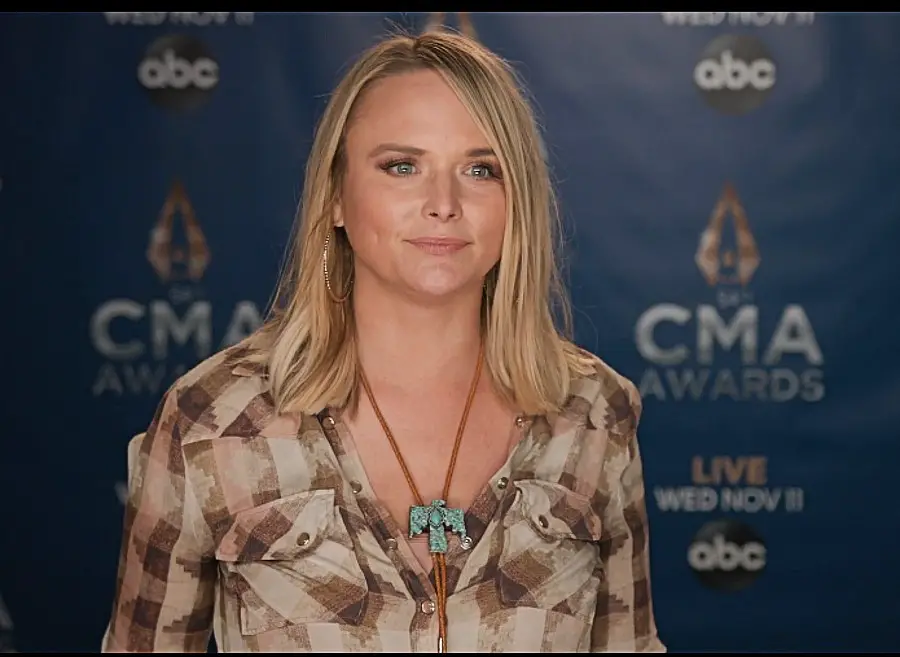 Miranda Lambert set a new CMA Awards record this year, for the most nominations for a female artist. With seven nominations, it brings her total to 55, beating out Reba McEntire, who has laid claim to that honor for years.
"I didn't know that I broke the record for the most nominations," Miranda said backstage ahead of the CMA Awards. "I've done this now for 17 years. It's my life's work, and so to be here all these years later, and my peers and people in the business, and all the relationships I've made, for people to still support what I'm doing, it means the world to me. It puts a fire under me, honestly, to keep going and to do more and do better."
The Texas native will also perform her new single, "Settling Down," during the live broadcast of the CMA Awards.
"I'm just doing a stripped-down version of 'Settling Down,' my single," Miranda revealed. "I've really enjoyed playing live, so I always ask for the spot where I can not pre-tape or do live to track. I really just love playing music. I've got my friend Luke Dick, who I wrote the song with, and one of his buddies. We're just simple. We're just going to get up there with two guitars and sing our song."
Miranda wrote "Settling Down" with both Luke and Natalie Hemby, inspired by her relationship with Brendan McLoughlin, who is now her husband.
"It was after I met my husband, and we weren't married yet when we were writing this song, but it was a very real place," Miranda shared with her record label. "Natalie's got a daughter, and she's doing all this amazing stuff. She's in The Highwomen, and she's writing songs every day and having hits and traveling. And Luke is a dad, but he's also in an amazing rock band called Republican Hair. And his four-year-old's running around while we're writing, and then he stays up all night making tracks. And so I'm getting on a bus, but I'm also going home to be with someone I love.
"So it's this juxtaposition of, 'Can I do both? Is that ok? Should I feel bad that I'm home or should I feel bad that I'm leaving?'" she continued. "'Cause you get antsy when you're used to moving and going, and having been touring since I was seventeen. So having time off and meeting my husband and being a person going to family breakfasts and birthday parties and stuff, it was like, 'Well when are we leaving? Where's the bus?' For a while, it took me a minute to get used to that."
Miranda's seven nominations include Album of the Year, for Wildcard, Female Vocalist of the Year, and the night's highest honor, Entertainer of the Year. The 2020 CMA Awards will air live from Music City Center in Nashville on Wednesday, November 11, at 8:00 PM ET on ABC.