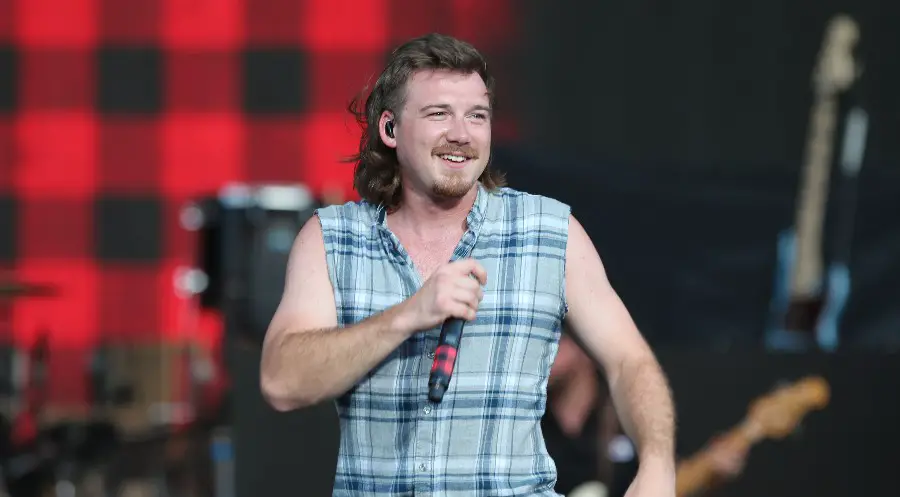 Morgan Wallen is celebrating three weeks at the top of the charts with his latest single, "Wasted On You." The song, written by Wallen, Ernest K. Smith, Josh Thompson and Ryan Vojtesak is the fourth single from Wallen's ambitious, 30-track Dangerous: The Double Album project, released in early 2021.
Wallen co-wrote "Wasted On You" in the beginning of the pandemic, when everyone was forced to stay home.
"It just came from a pretty, almost like a p–ed off place," Wallen said (via Lyric magazine). "And just about being wasted time. I think we all can relate to that. We've all been through that. The subject matter seemed right. We originally wrote it with just a guitar vocal, and we brought it in to my producer [Joey Moi] and to the band that we record with, and they took it in a direction a little similar to the guitar vocal."
After the original version of "Wasted On You" was completed, the Tennessee native thought it needed something more to make the song really stand out. His instincts were right, which is the version that is now a mega-hit at radio.
"I told my producer it seemed like something was missing, so we added a little bit extra," Wallen recalled, adding that they added a different feel to the chorus, which might have blurred the genre lines of country music just a bit. "I wanted to experiment a little bit on this album and that's one of the songs that I did the most on, I would say."
Wallen, whose previous single, "Sand In My Boots" also landed at the top of the charts, wasn't able to celebrate the release of Dangerous: The Double Album as he anticipated, after a video surfaced of him uttering a racial slur. Although his career seems to have recovered, including selling out large arenas all over the country on his The Dangerous Tour, the 29-year-old admits that chapter of his life was anything but easy.
"It got pretty dark for sure," Wallen admits to SiriusXM's Storme Warren. "I feel like I'm a pretty resilient person and I'm a pretty happy person, in general. But that was definitely a really difficult time. But we tried to keep my sight set on better things. And I feel like if we did just stay true to who I knew I really was, that we would come out all right."
With the success of The Dangerous Tour, Wallen hints next year's tour, which has yet to be finalized, might include some even bigger venues than those he played in this year.
"I don't have anything set in stone, but we've been snooping around the stadiums," Wallen reveals on Country Countdown USA. "I haven't completely figured out what I want my show to be like in that setting. But it's definitely something I've been thinking about."
Wallen has not announced his next single, but it might be off of a new album, which he says he has been working on for the last several months.
"I've already got 12 songs finished, maybe more," Wallen teases. "I'm just trying to beat what I've got. I'm confident in whatever I do next already. Overall I feel pretty comfortable. I don't feel rushed. I've got other things, I've got the tour, I've got my son, so I'm glad that I've already spent some time on the next project."
Music and tour dates can be found at MorganWallen.com.