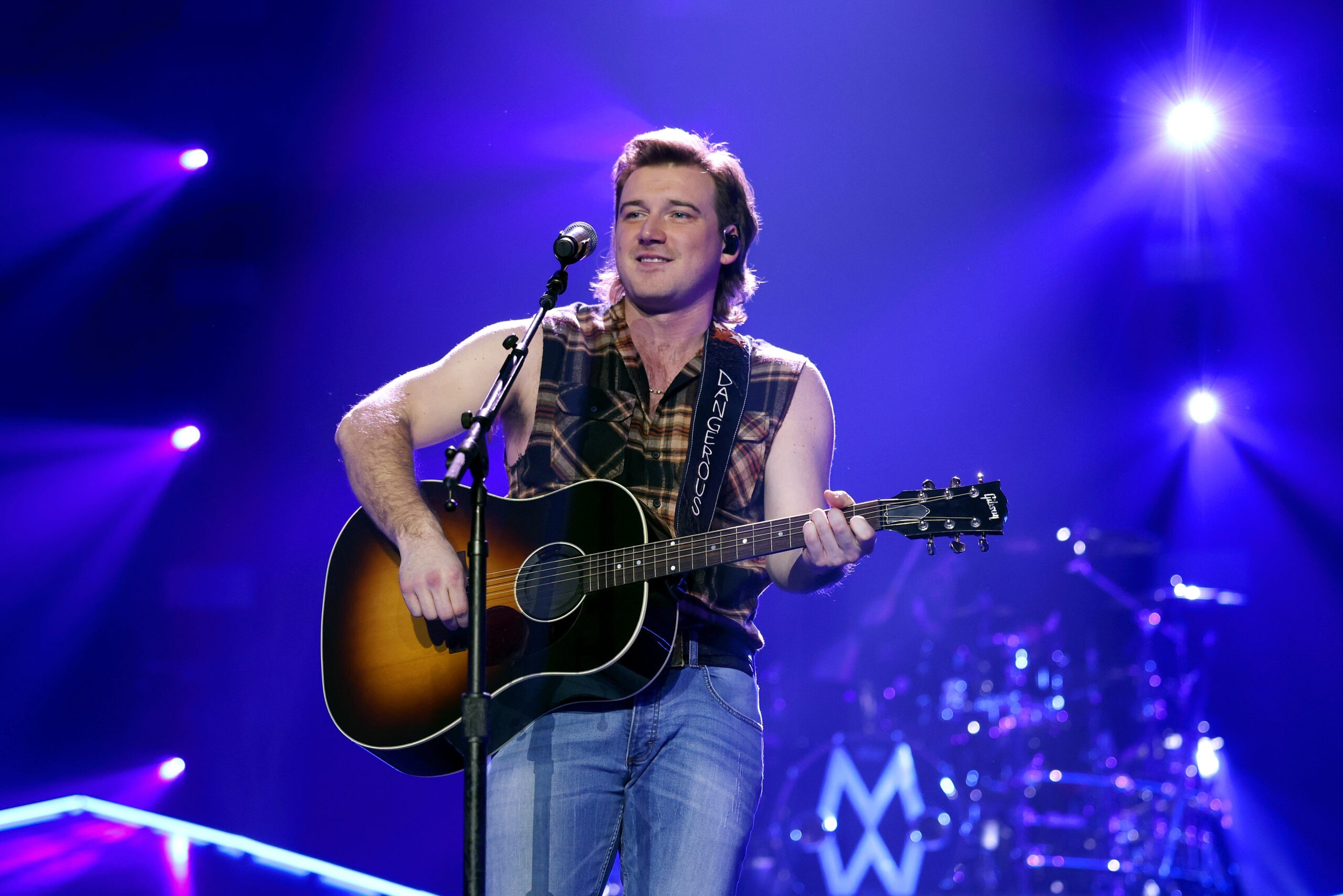 Morgan Wallen is currently selling out large arenas on his headlining The Dangerous Tour, but an even bigger tour could soon be coming. The Tennessee native hints he is looking at the possibility of soon performing in stadiums, a bucket-list item for the singer that he is eager to accomplish.
"I don't have anything set in stone, but we've been snooping around the stadiums," Wallen tells Lon Helton, on Country Countdown USA. "I haven't completely figured out what I want my show to be like in that setting. But it's definitely something I've been thinking about."
Wallen will wrap up his The Dangerous Tour by performing at Globe Life Field on October 8. For someone whose first dreams were of being a professional baseball player, until an injury derailed those plans, the 29-year-old is more than ready to take over the stadium.
"I'm excited about that," Wallen says. "I'm a huge baseball fan, I thought as a kid I might be doing something different in the Rangers ballpark, but it'll be special."
Of all of the concerns that Wallen might have about his career and its trajectory, filling seats isn't anywhere on the list.
"I don't have concerns about selling tickets because they're all gone!" boasts the singer. "At least not this year. Hopefully we can keep that up forever."
Wallen released his 30-track Dangerous: The Double Album in the beginning of 2021, but he says that he is already at work on a new set of tunes.
"I've already got 12 songs finished, maybe more," Wallen reveals. "I'm just trying to beat what I've got. I'm confident in whatever I do next already. Overall I feel pretty comfortable. I don't feel rushed. I've got other things, I've got the tour, I've got my son, so I'm glad that I've already spent some time on the next project."
In fact, it was Wallen's son, Indigo, who gave him the courage and strength to move forward, after a video surfaced of him uttering a racial slur,, shortly after Dangerous was released.
"I think mostly I can attribute it to being a dad," Wallen tells Entertainment Tonight, when asked what helped him through the turbulent times. "Just seeing that I have another life that I'm responsible for, kind of put things in perspective for me."
Find music and tour dates at MorganWallen.com.