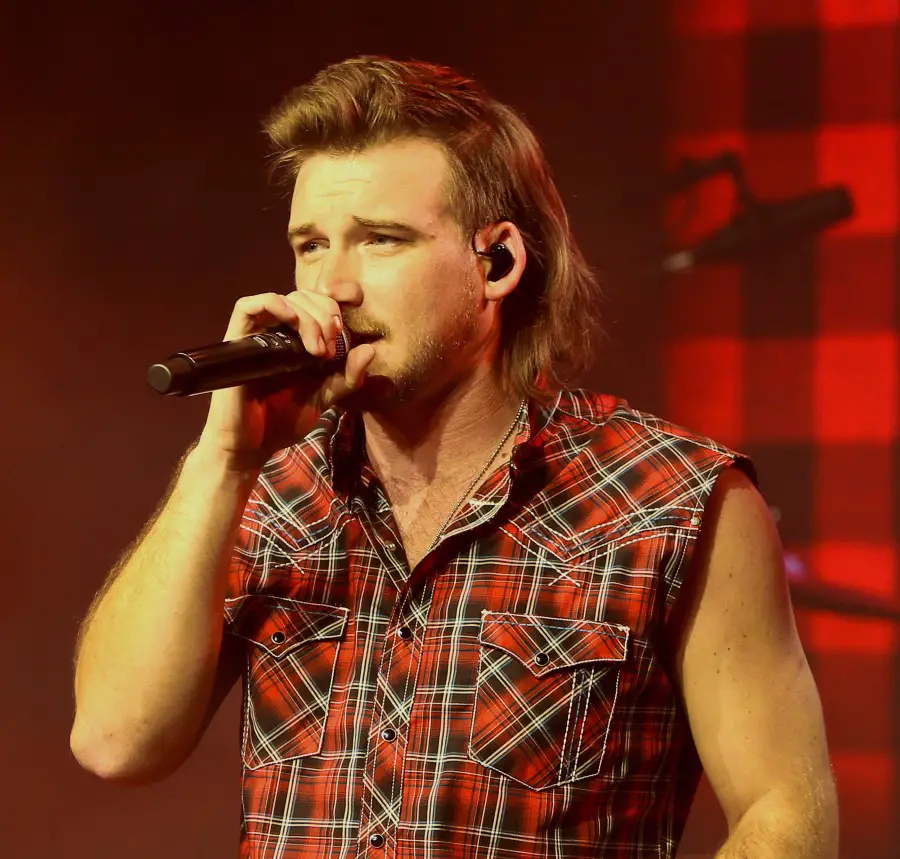 Morgan Wallen's current single, "Sand In My Boots," is on its way to being his next No. 1 hit. The song, written by HARDY, Ashley Gorley and Josh Osborne, is from his expansive Dangerous: The Double Album, and resonated with Wallen the first time he heard it — even though it almost went to another artist first.
"I listened to it. I immediately fell in love with it, man," Wallen said of the song (via CMT).
"You know what's funny is, Luke Bryan fell in love with it too," added HARDY, while speaking to Wallen "I don't know how he heard it, but we were all like we wanted you to have it. We thought that you could make it cool, so he missed out."
It was HARDY's idea to write "Sand In My Boots," starting with the title.
"I just had this idea about just a summer love kind of thing," HARDY recalled. "And I wanted to call it 'Sand in My Boots.' And of course, Ashley Gorley and Josh just instantly started throwing out lines."
Wallen seems ready to make a comeback in 2022, after facing both personal and professional backlash this year, after he was caught uttering a racial slur,
"My manager called me probably two hours before the video came out," Wallen said on Good Morning America. "He was, like, 'Are you sitting down?' And no one's ever called me and said that before. I think I realized quickly how much my words matter, and the weight and influence I have."
While Wallen did not defend his actions, he did say he did not consider how hurtful what he said would be to others.
"I was around some of my friends, and we just, we say dumb stuff together," Wallen explained. "In our minds, it's playful. That sounds ignorant, but that's really where it came from, and it's wrong, and I quickly understood that."
Wallen was temporarily dropped from his record label, and banned from both the CMA Awards and from attending the American Music Awards. He also issued a message to his fans, expressing remorse over his actions.
"I said this word out of ignorance. Just because I said it doesn't mean I think you should follow my lead, by any means," Wallen urged. "I hope that all my fans know that's not in my heart, and that's not something that I condone or think that they should be doing either."
"I'm not ever gonna make everyone happy," he continued. "I can only come tell my truth, and — and that's all I know to do."
Wallen recently bought more than $20,000 in gifts for children in need, inspired by memories of his own childhood.
"For me growing up, my parents, they always made sure that I had presents under the tree. I know that all kids are not as fortunate to have that same experience," the 28-year-old said (via Fox 17). "I got to partner up with The Salvation Army and Walmart to make a whole lot of kids happy this Christmas I hope we get to do it again next year."
Wallen will embark on his The Dangerous Tour in February. Find tour dates at MorganWallen.com.