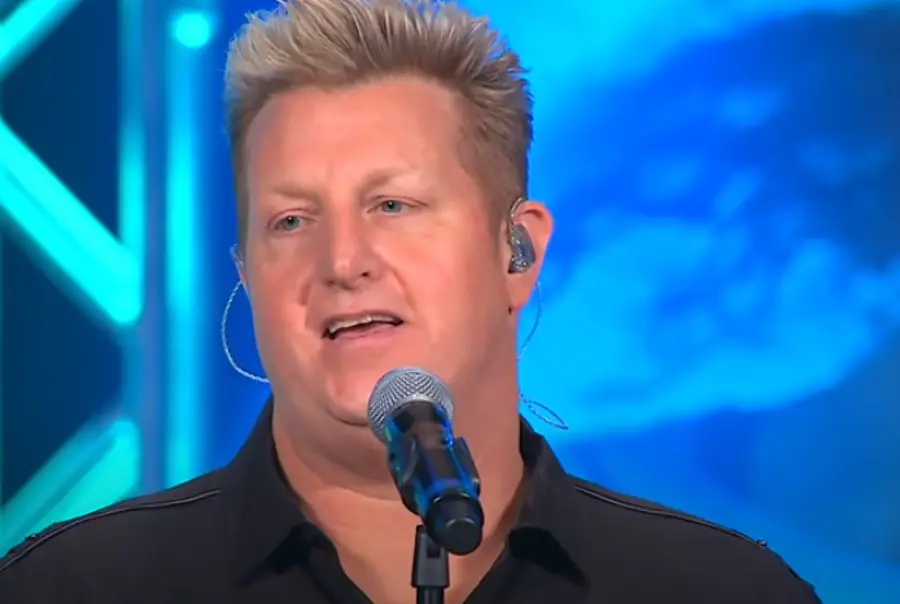 Rascal Flatts' lead singer Gary LeVox just launched his own clothing line, and a portion of the proceeds will go to a charity he is passionate about. The 50-year-old started Freedom Farms and LeVox Wear, with one dollar from each sale going to the Tim Tebow Foundation, which supports children and families in need.
"Renee Lair, who runs the whole entire thing, she designed it all," LeVox shared with BMLG. "But we just wanted to have fun stuff — T-shirts and all that, because my style is kind of different than other stuff, and I love the jackets and the jeans and the wallet chains and all that stuff. So, it's kind of like, we'll have show pieces like I actually wear on stage. And a dollar of every single thing that I sell goes to the Tim Tebow Foundation. We're gonna try to help and give back anyway that we can. So, everybody wins with LeVox Wear."
Rascal Flatts' latest single, "How They Remember You," is in the Top 15, but all three of the members of the trio, including Jay DeMarcus and Joe Don Rooney, have already begun working on their solo projects. The Flatts announced in early 2020 that they would be disbanding at the end of the year — which was supposed to include a farewell tour — to focus on other things. For LeVox, that includes plenty of new music, this time as a solo artist, both with a country album and a Christian record.
"I think anytime I get to sing about Jesus, it kind of takes me to a different place," Gary said on Land of the BRE Radio on Apple Music Country. "Country music and gospel are just like siblings. It's always been there. Even back from Elvis – I mean, he was doing it. As Rascal Flatts, I've always snuck faith in there in some way, with 'Broken Road,' or 'My Wish,' or that kind of thing. So I've always tried to sneak it in, even if people didn't know what I was trying to do, I was really trying to sneak a little Jesus."
All of the the items in the Freedom Farms and LeVox Wear line can be found at GaryLeVox.com.