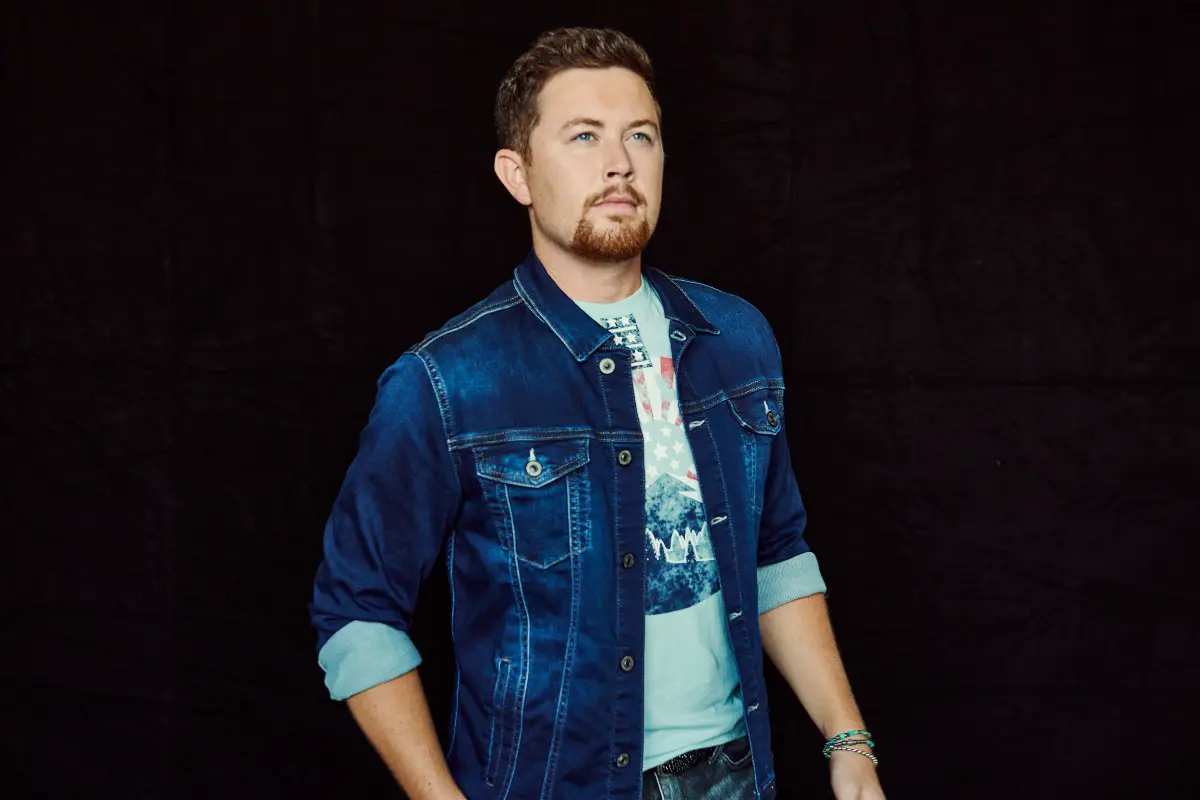 Scotty McCreery headlined the Chevy Riverfront Stage during the final day of CMA Fest on June 12, with a jam-packed audience to wrap up four days of nonstop music on one of the biggest CMA Fest stages. The American Idol alum sang through several of his hits, including his current Top 5 single, "Damn Strait,' with fans hanging on to every word.
 

Jam-packed crowd at Riverfront at #cmafest2022. Fun afternoon. Damn Strait!

Posted by Scotty McCreery on Sunday, June 12, 2022
McCreery spoke about his love for George Strait, which is why he was so eager to record "Damn Strait," ahead of his performance at the recent Pepsi Gulf Coast Jam in Panama City Beach, Florida.
"George was my very first concert," McCreery told Cody Alan, for CMT's Hot 20 Countdown. "I remember just being a kid, watching him, and thinking, 'Man, he's got his own songs. People show up; they're singing, they're dancing with him.' Nowadays we get to have our own songs, and kind of the same thing, but not quite 60-plus number ones, But man, it's been a fun song to sing."
McCreery knew as soon as he heard "Damn Strait" that he wanted to record it, even though he didn't write the song.
"It was everything I wanted it to be," the 28-year-old told CMT. "Everything we tried to capture in the studio, I feel like we did. It just to me sounded like radio. I'm a pretty gigantic George Strait fan, I would have to say. He was my very first concert: George Strait, Reba McEntire and Lee Ann Womack at the Greensboro Coliseum back when I was a kid. It was a heck of a first concert, so from then on it was just off to the races."
McCreery loved the idea of "Damn Strait," which honored his musical hero while also telling a story at the same time.
"The thing I love about 'Damn Strait' is, this is your classic country heartbreak song, all at the same time while being a tribute to George Strait. Jim Collins and Trent Tomlinson, they wrote a fantastic song. These songs are getting pitched around. Songwriters obviously, they want their songs cut. Luckily, they thought of me first, which is awesome."
"Damn Strait" comes on the heels of four consecutive No. 1 hits McCreery has had, including his recent "You Time" single. But even he admits there is something special about "Damn Strait," and the impact it is having on his career.
"I have not had a song react like this in my career so far," says the singer. "We've been doing it 11 years now, and just the reaction we get from our crowds — every day, people are already yelling it in the song. It isn't really that old, but they're screaming it back to us. On the radio charts it's my fastest charting single in my career. I'm just taking it in; I'm enjoying the moment, trying to be present and not get ahead of it, just enjoy it. It's been a blast so far."
"Damn Strait" is from McCreery's latest Same Truck album, one of only two songs he didn't write for the record.
"I was writing songs left and right," McCreery tells Everything Nash. "We had the songs put on there, but for me, when I heard a song 'Damn Strait,' I immediately raised my hand and said, 'Me, me, me.' It's such a cool song. It's so cleverly written. And obviously, I'm a massive George Strait fan. It just sounded so much like me."
Find "Damn Strait" and all of McCreery's music, as well as a list of his upcoming shows, by visiting his website.