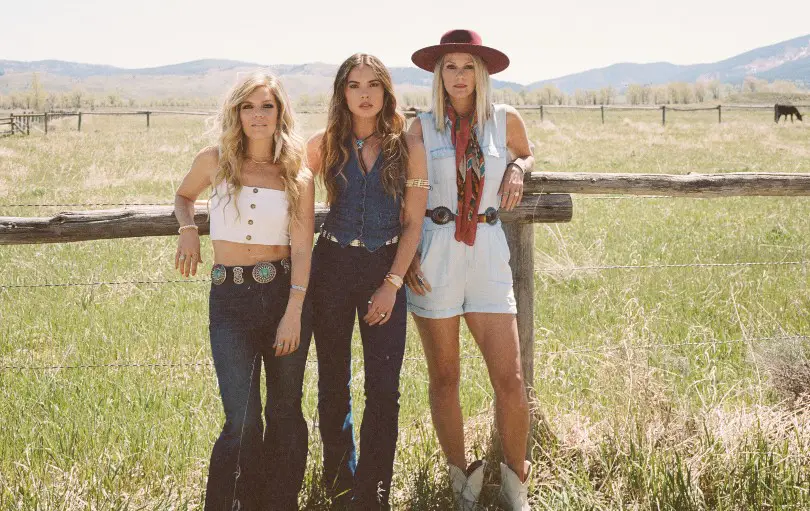 Runaway June might have lost their lead singer, Naomi Cooke, but it appears they still plan on remaining a trio. The group, which still includes Jennifer Wayne and Natalie Stovall, posted a video on social media of three pairs of boots.
"Stay tuned," they simply captioned the video.
Stay tuned 🤩 pic.twitter.com/ROhcMDzYH2

— Runaway June (@runawayjune) February 25, 2022
Cooke announced on Instagram that she was leaving Runaway June to pursue a solo career.
"I am incredibly excited to officially be able to announce that I am taking a new musical journey as a solo artist, and I am beyond excited to share new stories and music with you," Cooke posted.."It has been 7 wonderful years as the lead singer of Runaway June, and I am so grateful for the memories and time well spent with my bandmates, Hannah, Jen and Natalie.
"It has been extremely hard to keep quiet about what I've been up to, and I cannot wait to share everything with you all very soon!!" she continued. "I miss you guys so much, and can't wait to see y'all out on the road. I love you guys so much I could burst."
Runaway June originally formed with Wayne, Cooke and Hannah Mulholland, with Mulholland leaving the group in 2020 to pursue other interests. After Mulholland announced her departure, Wayne and Cooke added Stovall, who Wayne says feels like she has always belonged in Runaway June.
"It really does feel like she's been here the whole time," Wayne tells Everything Nash. "It just feels like it's always been us three in it, and it hasn't … but when I think about it, my bus is Natalie and Naomi. It's just crazy how it's just so natural, and her energy is amazing. She's the hardest worker. She shows up on time for everything. She's just awesome. She pushes us to be better."
Stovall, who had been a solo artist, fronting her band The Drive, also felt at home in the threesome.
"It's so amazing," Stovall says. "The bonuses that you get in an ensemble situation, in every aspect of it, there's pressure that's taken off of your shoulders, because it's not all up to you. It's not just in the failures, but that's in the wins. You get to share it together, and you get to be in the trenches together. I was having this conversation with somebody the other day about how I even feel less pressure about what I wear on stage, because it's a piece of the picture. And I don't feel like I have to wear all of the accessories. We all create that together. When it's just one person … it's a heavier burden."
Runaway June still has several dates on the calendar for the rest of 2022, including two dates in the United Kingdom in March. Keep track of updates at RunawayJune.com.