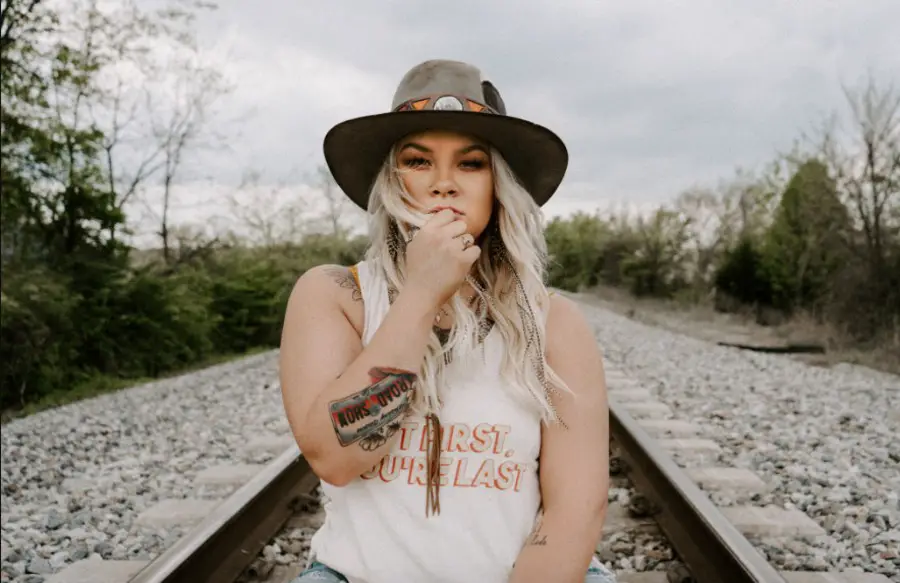 New music just arrived from Ashland Craft! The singer, who appeared on Season 13 of The Voice in 2017, just released a fiery new single, "Two Wildflowers and a Box of Wine."
"I wanted to write a song that was kind of a love song, but didn't necessarily come off as a love song," Ashland told Everything Nash. "I wanted one where guys would want to listen to it too. I just wanted to make it attainable for anybody. It's really a rock love song. It's meant to be carefree, like a summertime anthem. And it's really meant to be about taking time to relax. The song talks about being on the go all the time and never taking the opportunity to slow down.
"And so this person that you're with, you're just like, 'Hey, let's go out to the middle of nowhere and look at the stars, and drink from a box of wine in Dixie cups,'" she continued. "Just go back to the basics of it all for a minute. Every time I listen to this song, and I play it, it kind of takes me to that goal. That's why I really enjoy it. I really wanted to make it rock, but have the love aspect in there because I've been writing a lot of just real life stuff lately."
"Two Wildflowers and a Box of Wine" is at least partly based on how Ashland lives her own life, which is why she is so excited to release the new track.
"I wanted to write something that was a little more light and carefree," Ashland shared. "So that was our whole goal with this song. I wrote it with Jonathan Singleton, and Rob Snyder, who are two of my absolute favorite writers. It just kind of came together. We worked really hard on that song. I really needed an upbeat, positive song to release next that showed who I am in my love life. I'm very laid back and relaxed. I want to do the simple things. Getting way out into the middle of a field is my idea of a date."
"Two Wildflowers and a Box of Wine" follows Ashland's previous hit single, "Trainwreck," which also showed her own unique take on country music.
"I'm very all over the board when it comes to my music style," Ashland acknowledged. "I love everything.  With my music. I wanted to make it rock and country. I wanted to give it that edge, but I also wanted to give it some kind of cool element without doing a lot of tracks and stuff. I like to keep my music very organic, just for the live aspect. I guess it's just something I've always been set on."
"Two Wildflowers and a Box of Wine" is a perfect example of how Ashland wants her fans to continue to get to know her, as she forges her own path in country music.
"We just wanted to give everybody a song to jam to, and not have to think too much about that," said the singer. "Something that makes it easy to digest, and you can just sing along and jam on the boat or jam out in a field and party. I think it's going to be cool for everybody to be able to listen to you. I'm excited to finally release it."
"Two Wildflowers and a Box of Wine" is available at iTunes.