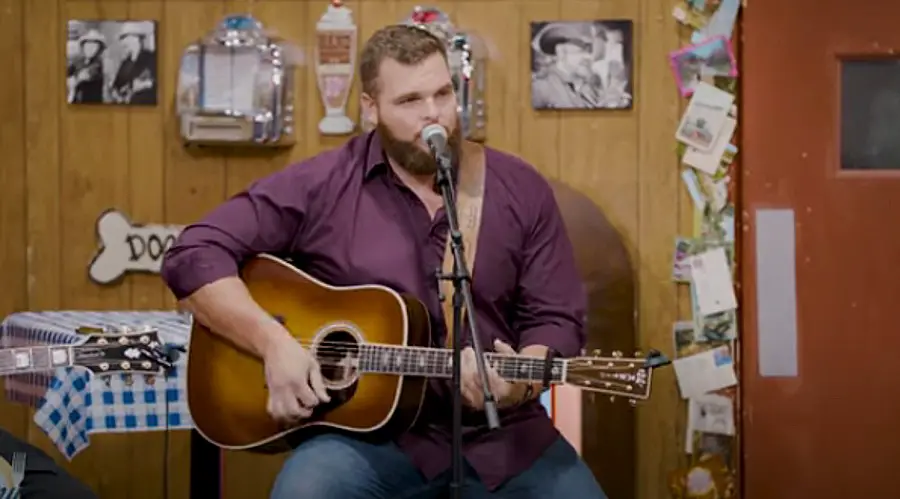 Jake Hoot won Season 17 of The Voice by singing country songs like Trace Adkins' "Every Light in the House," "That Ain't My Truck" by Rhett Akins, and more. Hoot just returned to his pure country roots over the weekend, performing the Roger Miller classic, "King of the Road." The song has been covered by numerous other artists over the years, including Randy Travis, George Jones, the Statler Brothers and others.
Hoot, who released his debut EP, Love Out of Time, earlier this year, will appear on The Kelly Clarkson Show on Wednesday, March 31, to perform his duet, "I Would've Loved You" with Kelly Clarkson. The song was written by Lonestar's Dean Sams and hit songwriter Jamie Floyd.
"I had met Dean at a welcome home concert that I did when I first got back from The Voice,' Hoot told Everything Nash. "He and the rest of  Lonestar came out and played with me. We just struck up a friendship, and he would invite me over to write. And one day he said, 'Hey, I've got this really great write  happening in a couple of days. I'd like you to be a part of it.'"
That writing appointment marked Hoot's first writing session with Floyd, but likely not their last.
"Little did I know how great of a writer she was," Hoot said. "We sat down and just kind of game-planned. And this song just happened. I mean, I think it took us maybe two or three hours to write the song. It was just quick; we were all pulling from personal experiences, and we were all pulling from past hurts and memories and whatnot, and it all melded together."
As soon as "I Would've Loved You" was finished, Hoot sent it to Clarkson, who was his coach on The Voice, and asked if she would sing on it with him.
"She called me back immediately and she said, 'I want to shout this from the rooftops. Yes, I'm in," Hoot recalled. "Like, let's get this done. And so trying to coordinate her incredibly busy schedule with mine, recording everything and then also a wedding coming up and then having to fly to LA to record, or having to send stuff out there, it just all worked perfectly."