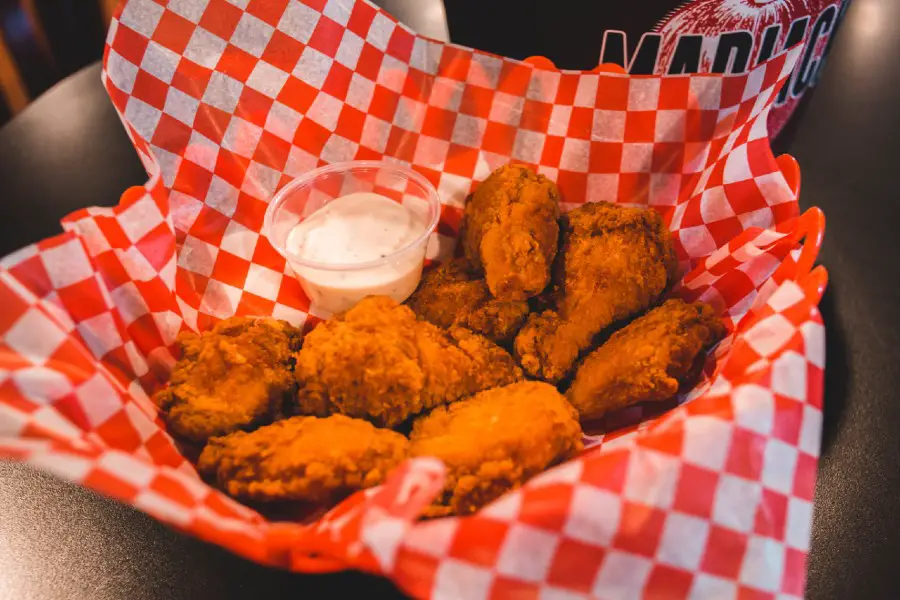 Nashville is considered by many to be the birthplace of hot chicken. As the story goes, Prince's Hot Chicken Shack founder, Thornton Prince III was quite the womanizer, and after being out reportedly with another woman, his girlfriend made him hot chicken as a way to get revenge on him. Unfortunately for her, but fortunately for Nashville, he loved the new concoction so much he started Prince's Hot Chicken Shack, and the food trend took off.
March 30 is National Hot Chicken Day, a food craze that has caught on all over the globe. But Music City will forever lay claim to its origins, so it only seems fitting to celebrate National Hot Chicken Day by visiting these nine places in Nashville. Click on each restaurant's name to be taken to the their website.
Of course, we have to include Prince's on the list of places to celebrate National Hot Chicken Day. With a large menu that includes a variety of heat levels, along with delicious sides like baked beans and their famous Get It Girl greens, the only downside to Prince's is its popularity, which often means a long wait. But their food is worth it, so consider ordering it to-go.
Hattie B's is almost as popular as Prince's Hot Chicken Shack, thanks in part to their creative menu, and numerous locations. In addition to hot chicken, in temperatures ranging from Southern (no heat) to Shut the Cluck Up (which comes with a burn warning), their menu also includes their famous Dirty Bird Fries, homemade Banana Pudding and more. Also, make sure to get an extra side of their Comeback Sauce. Hattie B's has four different locations in Nashville, as well as in Memphis, Atlanta, Birmingham and Las Vegas.
We don't have enough words for how much we love Subculture Cafe, but their Hot Chicken Ramen is what spicy dreams are made of. Made with mushrooms, wheat noodles, green onions and a soft-boiled egg, it's the perfect fusion of Asian and hot. Also try their Hot Chicken Sandwich, which was the 2017 Nashville Scene Hot Chicken Week winner.
Unfortunately, Loveless Cafe is currently closed on Tuesdays. Fortunately, their hot chicken is good enough to extend celebrating National Hot Chicken Day until later in the week. Loveless Cafe offers their famous fried chicken, served extra crispy and tossed in hot sauce. Of course, their never-ending biscuits will help take away the burn of the heat too.
Bolton's Spicy Chicken & Fish was making hot chicken long before it was a food trend. With two locations, their hot chicken is hot, but not so hot it's going to make you regret you ate it afterwards. Their prices are also super affordable — a chicken plate with two sides is just $10. Bolton's also offers catfish, tilapia, whiting, grouper, shrimp, pork and ribs. But if you like your food hot, be ready. If you ask for heat, their hot is hot.
We're not gonna lie — some of the best hot chicken we've had, anywhere, was at Party Fowl. Their menu is quite large, and includes things like Hot Chicken Street Tacos, Hot Chicken Beignets, Chicken Gumbo, a Pimento Cheese Smashburger and more. Their weekend brunch is legendary, as is their Bourbon Bushwacker. But be warned: their medium spice will set your mouth on fire.
400 Degrees Hot Chicken offers a simple and affordable menu, which is all they need when their chicken is so good. In addition to chicken, 400 Degrees also offers shrimp, fish and pork, along with sides like potato salad and baked beans. Go hungry — their proportions are generous.
Helen's Hot Chicken has numerous locations extending even into Rutherford County, which is fortunate for hot chicken lovers who don't want to travel too far. Offering chicken and seafood, including lobster tail and a seafood platter, they also offer their own take on Hot Chicken and Waffles. Yum.
Big Shake's Hot Chicken, which also has a location in Franklin, Tennessee and Huntsville, Alabama, offers options for both heat-lovers and those who like their food on the mild side. Try their Hot Chicken Tacos, or Hot Chicken Salad. Not in the mood for chicken? Big Shake's also offers Shrimp Burgers.