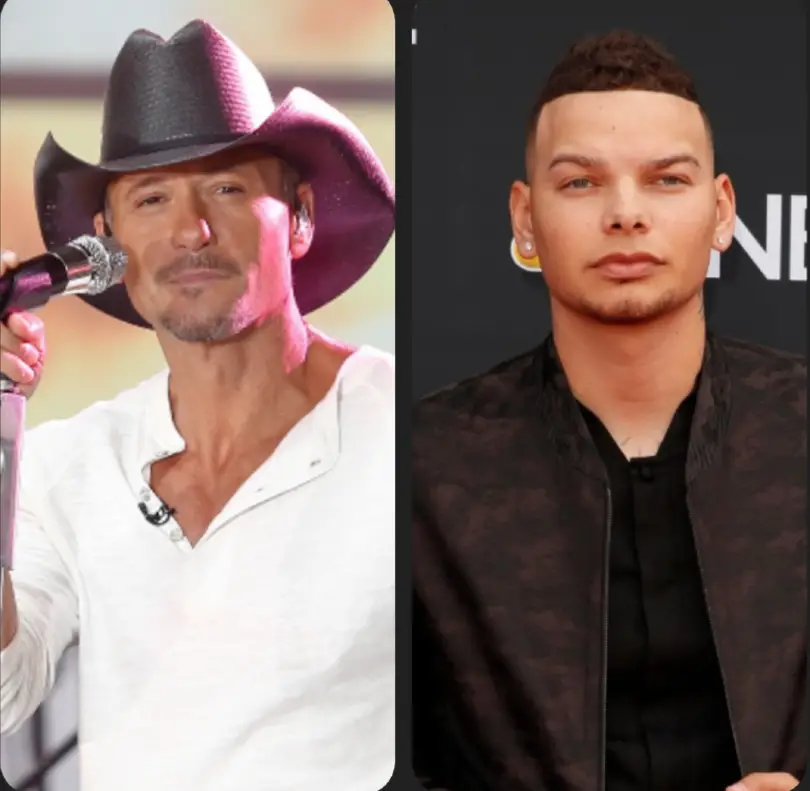 Tim McGraw is known for being one of the fittest artists in country music, thanks to his rigorous exercise regimen, but he concedes there might be someone even fitter than him. The "7500 OBO" singer says Kane Brown likely has him beat, or will soon, thanks in part to Brown being only 28 years old.
"He's a lot younger than I am, so I'm sure he won't have any problem with that," the 55-year-old told BMLG. "He's actually sent me a message a couple of times when he started hammering it pretty hard. He says, 'I'm comin' after you, I'm comin' after you!' And I was like, 'Come on brother, come on.'"
McGraw continues his intense workout even while on the road. The father of three brought a mobile gym with him on his latest McGraw Tour 2022, which opening act Russell Dickerson used to workout with his tour boss.
"We do a big CrossFit training session in the afternoon that usually goes from an hour to an hour and a half. It depends on how everybody holds up," It starts with 10 or 15 people; it ends with four or five sometimes," McGraw said (via CMT). "That's our afternoon workout. Then we go get showered up and have dinner, and get ready to do a show."
McGraw's passion for fitness began after he quit drinking in 2008, following an ultimatum from his wife, Faith Hill. The Louisiana native turned his attention to fitness, especially after his weight was up to 215 pounds, and he saw an unhealthy version of himself in the movie, Four Christmases. McGraw knew he needed to do something, and once he got started, he never looked back.
"I don't really get tired of training," McGraw told Men's Health."There's such a feeling of accomplishment that comes from the feeling of being my age and still being at the top of my game."
McGraw now finds that being fit helps not only his physical body, but his mental health as well.
"Most things in this business are out of your control," McGraw concedes. "What the radio is going to play, how many records you're going to sell. Control the things you can, and maybe that helps."