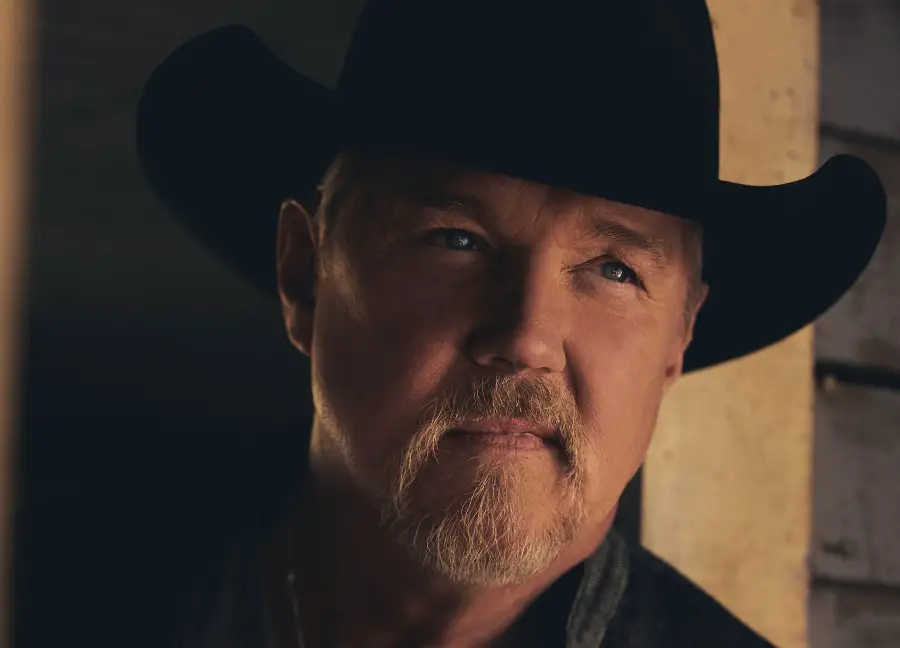 Trace Adkins' Monarch TV show might have been delayed until fall, but fans will still be able to enjoy the singer's acting skills in 2022. Adkins stars in an upcoming Western film, Desperate Riders, starring alongside his wife, actress Victoria Pratt, Drew Waters, Cowboy Troy and more.
"The action begins as Kansas Red rescues young Billy from a card-game shootout," a statement reads about the film (via MovieWeb). "The boy asks Red for help protecting his family from Thorn, an outlaw who's just kidnapped Billy's mother, Carol. As Red and Billy ride off to rescue Carol, they run into the beautiful and tough-as-nails Leslie, who's managed to escape Thorn's men. The three-race to stop Thorn's wedding to Carol with guns a-blazing. But here's the catch: Does she want to be rescued?"
A trailer for the action-packed Desperate Riders shows Adkins showing off both his horsemanship and his shooting skills. The 60-year-old has starred in plenty of movies and TV shows over the years, including The Lincoln Lawyer, Wyatt Earp's Revenge and more. Although he has no plans of giving up his music career, Adkins says he loves being a movie and TV star as well.
"I just keep doing it, 'cause they keep letting me," Adkins tells Everything Nash. "I enjoy it. As long as there are directors that don't know that I don't know how to act, then I'll keep doing it."
It's fitting that Pratt stars in Desperate Riders with Adkins, since she was the inspiration for much of his latest The Way I Wanna Go album.
"I can't even begin to explain what a difference she's made in my life," Adkins tells People. "She rejuvenated me and inspired me to take whatever time I have left and make the most of it…and then just make the best music that I can make."
"I can't take all the credit," he adds. "She's my muse."
Desperate Riders will be available in select theaters and On Demand on February 25. It will be released on Blu-Ray and DVD on April 5.