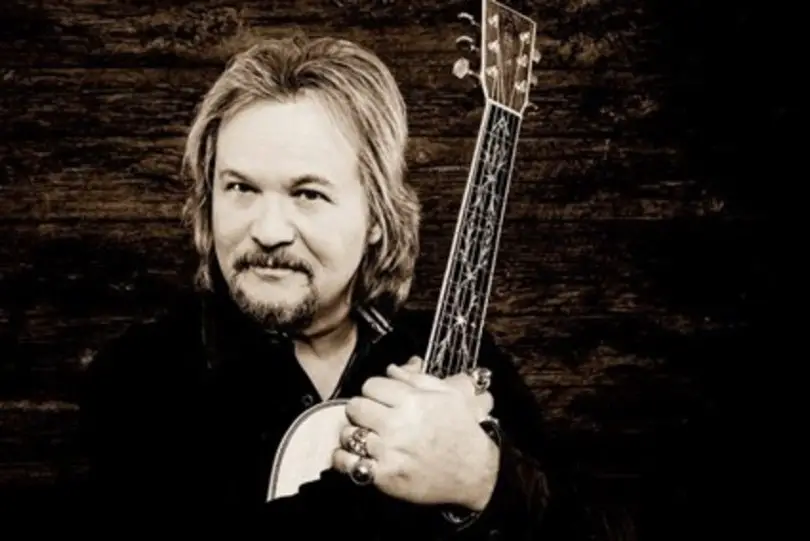 Travis Tritt almost didn't become a household name. The 58-year-old recalls his early days, working a regular job as a manager of a heating and air company, when one fateful drink after work changed the trajectory of his entire life and career.
"I saw a guy up on a little small stage over in the corner, with just him and a guitar," Tritt recalls on Fox News. "And I think he had like a little drum machine. And that was it. And I sat and watched this guy, and he was pretty good. I sat and watched him for about two hours. And I thought to myself the whole time, I could do that job. I could do that. I could do that. I could do that as good as he can, maybe even better."
Tritt ended up friends with the man at the bar, ultimately taking his performance slot when his new friend moved to Nashville. Still unsure if he would be able to make a full-time living as a musician, Tritt kept his day job, but also began performing each night — a grueling schedule that wasn't without its consequences.
"[It was] tough on my marriage and tough on my health," Tritt recalls of those early days, when the two jobs meant his day started at 7:00 AM and ended around 2:00 AM.
"But after about 18 months, I realized two things," he recalls. "I'm having more fun on my night job than I am on my day job. And oddly enough, I'm making more money on my night job."
Tritt ultimately went to the vice-president of his company to ask for advice, which became the catalyst for his wildly successful career.
"He said 'Do it,'" the Grand Ole Opry member recalls. "He said, 'One of these days, you'll be in your rocking chair as an old man. And you will always wonder whether or not you could have made it in the music industry.'"
Tritt has been vocal about his stance against venues that require a COVID-19 vaccine or a recent negative test, vowing to never play in those places, as a way to stand up for his own beliefs.
"I'm putting my money where my mouth is and announcing that any venue or promoter mandating masks, requiring vaccinations, or pushing COVID testing protocols on my fans will not be tolerated," Tritt announced. "Any show I have booked that discriminates against concert-goers by requiring proof of vaccination, a COVID test, or a mask is being canceled immediately. Many people are taking a firm stand against these mandates around the country, and I wholeheartedly support that cause.
"I have been extremely vocal against mandates since the beginning," he continued. "This is a sacrifice that I'm willing to make to stand up for the freedoms that generations of Americans have enjoyed for their entire lifetimes. There are plenty of promoters and venues around the country that appreciate fans and the freedom of choice in this great country, and those are the promoters and venues that I will be supporting."
Tritt just dropped an acoustic version of his latest Set in Stone album. He is currently on his  An Evening with Travis Tritt, acoustic tour, and will then launch his full-band Set in Stone Tour in March. Find all of Tritt's music and tour dates at TravisTritt.com.