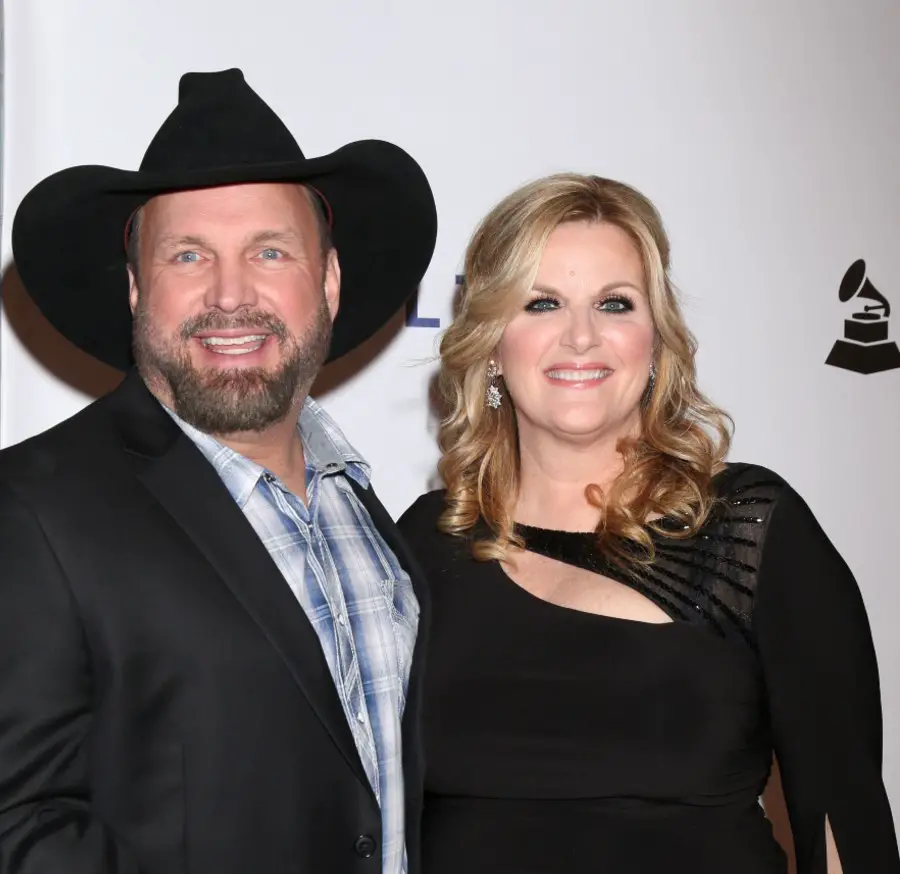 Trisha Yearwood had a constant caregiver when she had COVID-19 earlier this year: her husband, Garth Brooks. The 56-year-old reveals that Brooks tended to her throughout her illness, even when she told him to distance himself from her.
"He would not stay away from me. I'm like, 'Dude, I cannot be responsible for giving Garth Brooks COVID. You have to go quarantine on the other side of the house,'" Yearwood tells People. "He would not do it. He was really worried about me. But he never got sick and he was vaccinated. He took really good care of me, but he drove me crazy."
Yearwood didn't feel great while fighting off the virus, but is grateful her symptoms weren't worse.
"I had what was considered a mild case. We were lucky that COVID didn't go into our lungs, but that's probably also why we have more trouble here," Yearwood says, pointing to her face. "It was just no joke."
Most of the side effects of COVID-19 have disappeared, but her sense of taste and smell is still not where it was before her illness.
"Some of it's weird," acknowledges the singer. "It's not what it's supposed to be yet. But I hear as long as it's changing, it's getting better."
Yearwood also spoke about her debut hit, "She's In Love With the Boy," which she just re-released as an acoustic version on her Every Girl Deluxe album. Yearwood was recently honored with a plaque, while inducting Carly Pearce into the Grand Ole Opry, for becoming the most-listened to country song by a female artist in the history of Billboard charts. The song, which Yearwood first sang as a young woman, now takes on an entirely new meaning, since she is a stepmom to Brooks' three adult daughters.
"The difference for me is that I've gone from being the girl that my dad never approved of my boyfriends, which is true, to being now the mom who doesn't like any of the boyfriends, which is true,' Yearwood says.
As for what her stepdaughters' boyfriends need to do to get on her good side, Yearwood says it's really very, very simple.
"Really just suck up to me," Yearwood jokes. "It doesn't even have to be sincere. Just make me think that you really think I'm cool. That's all you have to do."
Every Girl Deluxe is available at TrishaYearwood.com.