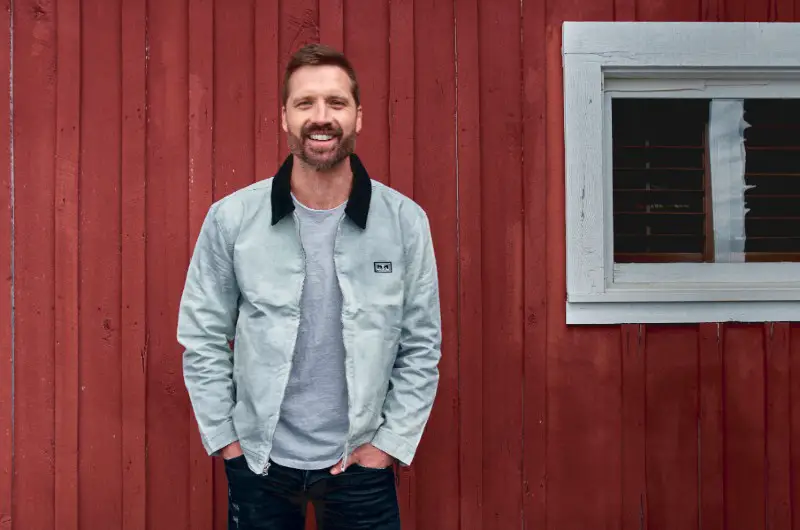 Walker Hayes' road to sobriety was a tumultuous path, and one that in many ways he is still learning to navigate. Hayes learned to rely on alcohol to numb the pain in his life, including lost record deals and financial hardships. The Alabama native had dreams of making a living as a singer-songwriter, dreams that felt left behind when he started working at Costco, during the 4:00 AM shift, just to support his growing family.
"Every label in town had passed on me several times," he told CBS Sunday Morning. "To numb myself, I drank a ton, while I was writing, while I was playing shows …  I wanted to [give up]. I began to feel like I was being a worse father by continuing to chase this dream. Like, am I being a good dad, or is it time for me to grow up?"
Hayes got sober, a decision he has said his body made for him when it started rejecting alcohol, but almost returned to numbing the pain with a drink after he and his wife, Laney, lost their daughter Oakleigh in 2018, shortly after she was born.
"I was two years sober, and I drove to a bar, and I just wanted to get in the fight," Hayes recalls. "I just wanted to get hammered and get in a fight. But, the Lord had other plans. I didn't have my wallet."
Ironically, it was after Hayes quit drinking that he stopped worrying about whether or not he had the perfect formula to write a hit song, no longer adhering to the rules that he had religiously tried to follow, when he started writing some of his best songs.
"There was kind of a reckless abandon to the things that I would write," Hayes shares. "They were just true. They were emotional."
That reckless abandon led to "Fancy Like," a song he thought might signal the death — again — of his dreams.
"I think we all thought, this is either going to end your career or just explode it," Hayes acknowledges. "But we didn't know."
Explode it is what happened, with Hayes scoring his first No. 1 hit, starring, alongside Laney, in two Applebee's commercials, and the restaurant chain to return their famed Oreo Shake to the menu. It's the latter that is the accomplishment Hayes might be most proud of, more than the success and accolades.
"I can't wait to have grandkids and bring them [to Applebee's], and I'm just going to brag the whole time and be like, 'This is good, right? You know why it lives here? Because I brought it back!'" Hayes jokes.
Hayes just dropped "AA" from his upcoming Country Stuff The Album. He will embark on his The Fancy Like Tour on January 27. Find all of Hayes' music and tour dates here.