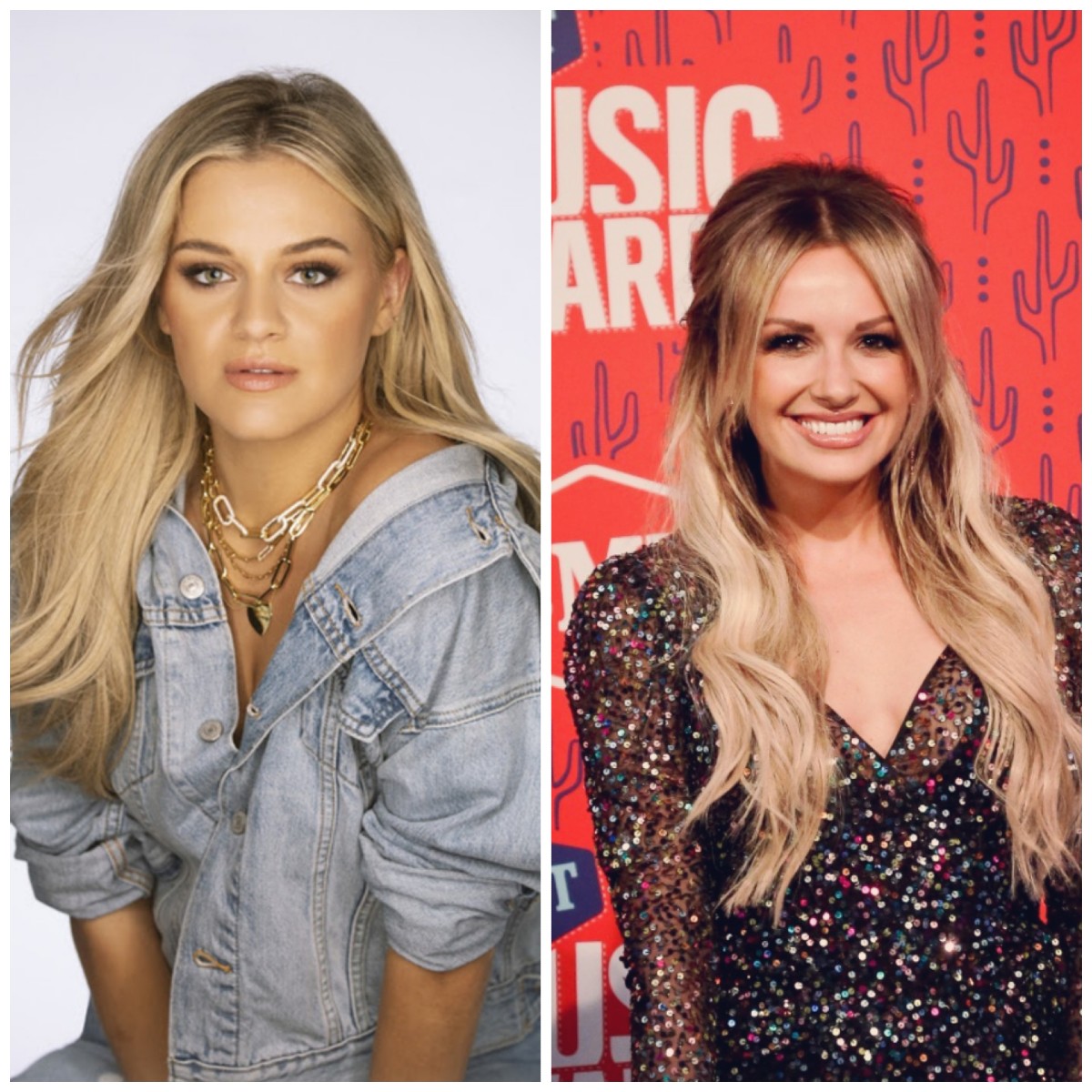 Carly Pearce and Kelsea Ballerini are close, close friends now, but it wasn't always that way. Pearce and Ballerini first met in a therapy session years ago, and Pearce became instantly jealous of Ballerini's promising career.
"A big turning point for me was somewhere around 24, 25. I met Kelsea Ballerini and was honest," Pearce recalled on SiriusXM's Exit 209 with Storme Warren podcast. "We were like in a girl's therapy group for artists. And she was the only one in the room, but she was like, 'I got a record deal, and my single 'Love Me Like You Mean It' is about to come out,' and I hated her. I literally looked at her and was like, 'This girl is like five years younger than me. She's so happy, and not jaded and innocent.' And I just remember being in my head, being a girl and wanting what she had. I wanted what she had so bad."
Fortunately, Pearce opened up to Ballerini about her own struggles with trying to break into the music business, ultimately paving the way for a beautiful friendship.
"I remember crying in that meeting and being like, 'I have no idea what I'm doing,'" Pearce said. "And Kelsea and I became friends in that meeting. We aligned because I was honest. She then goes on to bust down a lot of doors for people like me. And she took me on tour, and I didn't even have a record deal. She took me on tour as her opening act. And because I was honest with her, in that not knowing what I was doing, she would let me ride her bus, because she wanted me to be able to sleep and not drive in the 12 passenger van. So sorry boys. But my band had to do that. I mean, so many moments, so many people have given back to me or taken a chance on me or just shown me love."
Their friendship is a reminder to Pearce of how important it is to always be honest, with others and with herself.
"Imagine if I would have just sat and stewed and been bratty, we probably wouldn't have the relationship that we have because she had every right to be excited," Pearce acknowledged. "I was just envious and we joke about it now because I was just so envious, but I decided to just be like, 'Hey, I have no idea what I'm doing.' And she became such a friend, but also a huge asset for me. She didn't forget me."
Ballerini was also a help to Pearce when she was going through her divorce from Michael Ray, after only eight months of marriage.
"I remember Kelsea Ballerini, she was one of the first people that I told that this was all going to happen," Pearce told Everything Nash and other outlets during a virtual media event. "And I was so sad, and I was so embarrassed. And she said, 'But what if you give voice to so many people who think that they should be embarrassed and so shameful? You're coming out of a young generation. You could make a difference … Honestly, I'm inspired by you.' And I remember leaving that with a different perspective of what the opportunity was, instead of looking at it as something that should be shameful."
The admiration between Pearce and Ballerini definitely goes both ways, at least now. Ballerini recently praised Pearce for her telling 29 album.
"The title track, '29,' freaked me out," Ballerini told  The Country Daily. "It's so good, and so bare, in the most beautiful way. I'm obsessed with it. I love Carly. Everyone knows I love Carly. Everyone should know i love Carly. I'm obsessed with her."