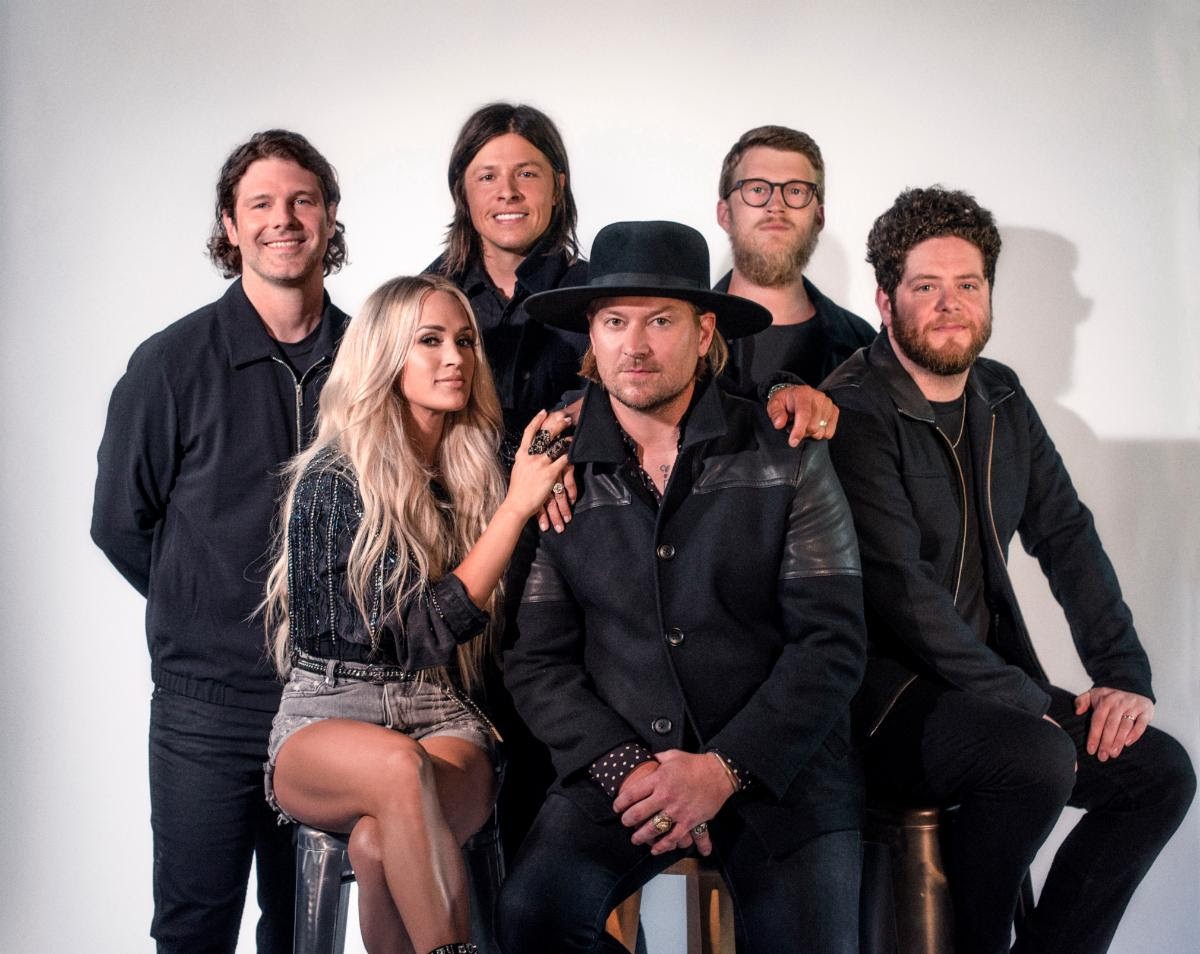 Carrie Underwood joins NEEDTOBREATHE on their powerful new song, "I Wanna Remember." NEEDTOBREATHE's Bear Rinehart had already joined Underwood on "Nothing But the Blood of Jesus," from her recent My Savior album, and Underwood was only too happy to return the favor, especially on "I Wanna Remember."
""It's just a very inspiring song," Underwood gushed to CMT in a joint interview with NEEDTOBREATHE ahead of the recent CMT Music Awards. "It gives you all the feels, and whenever I heard it, I felt like I could automatically hear myself on it. I already knew we sounded great together, and it was equally as nerve-wracking for me to come sing in front of you guys in the studio, because you're doing your thing, and they're all out there listening. It's such a great collab, and I'm proud to be a part of it."
Underwood, who just earned her 23rd CMT Music Award, this time for her "Hallelujah" video with John Legend, also performed "I Wanna Remember" with NEEDTOBREATHE during the ceremony.
"It's always just such a fun show to be a part of, and the performances always just end up looking and sounding amazing," Underwood shared. "We had just recorded this song, and I was like, why not? I don't get to collaborate too much with other people on stage, doing something like this, so it's fun to be able to be on stage with friends and perform and just feed off that energy with each other. I do love the song so much, so it felt right. It just felt like the right song to do, and the right guys to do it with."
Underwood's latest win seals her reign as the most-awarded artist in the history of the CMT Music Awards, an honor she says belongs as much to her fans as to her.
"I've always had the most incredible fans, and they have voted for me literally since day one," says the singer. "Before I even had a career, people were working hard to make sure I got to the next round of whatever. They've just always voted, they've always shown up, they've always supported me. They've always been in the seats when we play live, when we go on tour, and they always show up for me for this awards show as well. I like to feel like it's something that we all do together, and that's their award as well, because they do show up time and time again, and they work so hard. They work so hard for it."
"I Wanna Remember" is from NEEDTOBREATHE's upcoming Into the Mystery album, which is scheduled to be released on July 30. Download "I Wanna Remember" here.