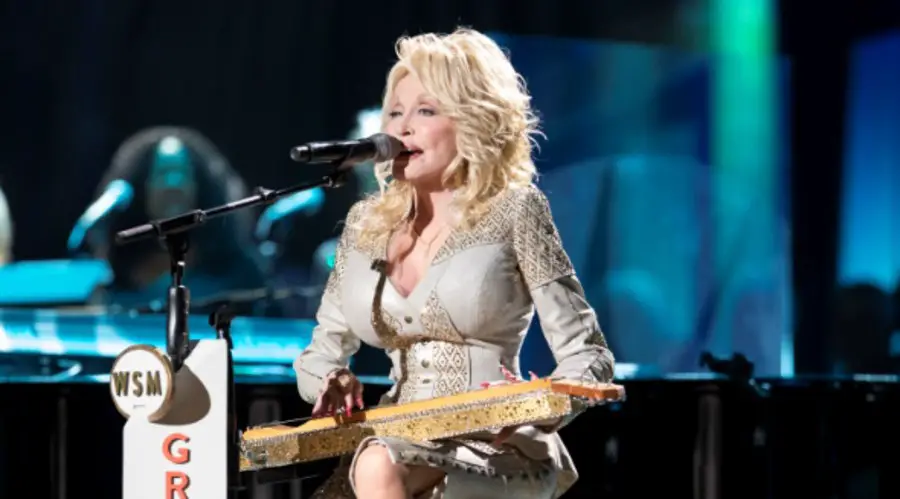 Dolly Parton turned down the Presidential Medal of Freedom Award, not once but twice. Both times were during President Trump's administration, but it has nothing to do with her political beliefs. Still, when asked, on the Today Show, if she would accept the award if it was offered to her by President Joe Biden, Parton admits she isn't sure.
"I got offered the Freedom Award from the Trump administration and I couldn't accept it because my husband [Carl Dean] was ill," Parton said (via People). "Then they asked me again about it and I wouldn't travel because of the COVID, so now I feel like if I take it I'll be doing politics. So, I'm not sure. I don't work for those awards. It would be nice, but I'm not sure that I even deserve it. But that's a nice compliment for people to think that I might deserve it."
Parton, whose Imagination Library has given out more than 150 million books to children all over the world, comes by her humility honestly. Parton's father, Robert Parton, instilled in his famous daughter the need to both work hard, and stay humble about her accomplishments.
"I always feel like I got my work ethic from my dad," Parton said in the new Apple Fitness+ Time to Walk experience (via People). "Daddy used to go down to the courthouse where they had erected a statue of me. I remember myself being so proud of that statue … I thought, 'A statue of me in the courthouse yard? That's usually reserved for Presidents and people that have done really great things like that.'
"So I went home and I said, 'Daddy did you know, they're putting a statue of me … down at the courthouse?' she continued. "And Daddy said, 'Well yeah, I heard about that.' And he said, 'Now to your fans out there you might be some sort of an idol. But to them pigeons, you ain't nothing but another outhouse."
President Obama previously said one of his biggest regrets during his administration was not giving Parton the Medal of Freedom Award while he was in office.
"That's a mistake. I'm shocked," Obama admitted on The Late Show with Stephen Colbert. "Actually, that was a screw up. I'm surprised. I think I had assumed that she already had one. And that was incorrect. She deserves one. I'll call Biden."
Other artists who have received the Presidential Medal of Freedom include Loretta Lynn, Gloria Estefan, Bruce Springsteen and Frank Sinatra, among others.
Read 11 Things to Know About Dolly Parton here.