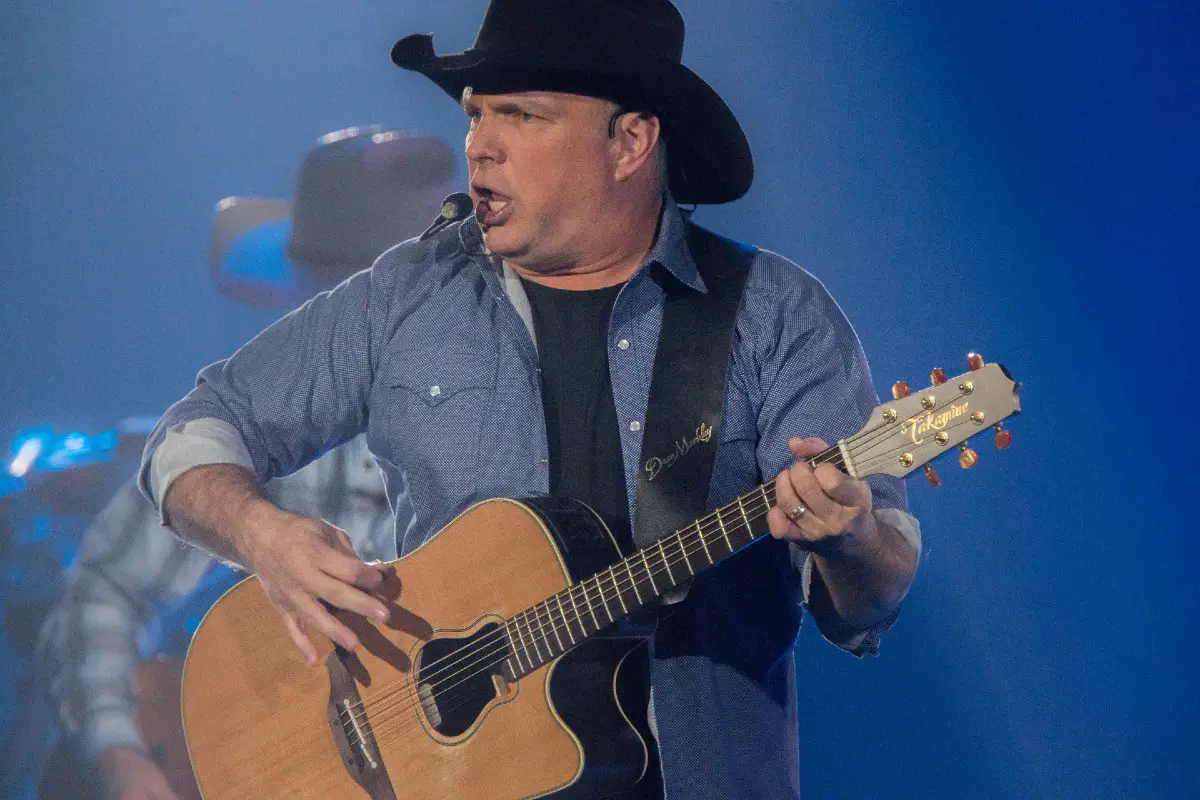 Garth Brooks just announced a second show in Nashville, Tennessee. The Country Music Hall of Fame member, who previously announced his show at Nissan Stadium on Saturday, April 16, will now play on Friday, April 15 as well. Tickets will be available beginning on Friday, April 1, at 10:00 AM CT.
Brooks' April 16 show is a rescheduled one from last August, which was forced to cancel due to severe thunderstorms. Brooks announced his decision on social media.
"I heard you," Brooks said. "For those people who came and got rained out at the Nashville show, You had great seats. And then, when the tickets went on sale to reschedule the show, maybe not so great seats. Get ready: there is a brand-new opening night. I owe you this. This is going to be great. Good Friday, the night before the Saturday Nashville show, … I don't care if just 500 people show up. The thing is, if you want a great seat, you're guaranteed one."
NASHVILLE, we have a BRAND NEW Opening Night!!!!!! love, g

Tickets go ON SALE Friday, April 1st, 10am CT! pic.twitter.com/6bI2iuVB1a

— Garth Brooks (@garthbrooks) March 28, 2022
Brooks previously said when announcing his Nashville show that he felt that he owed it to the fans to reschedule his Nissan Stadium performance.
"You were sweet to each other when the Thunder Rolled last time," he tweeted. "I not only want to come back, I have to come back! Not for you, but for me! Let's make this a night so great we want to live it twice!"
Brooks might be spending more time in Nashville. The husband of Trisha Yearwood reportedly purchased a property at 411 Broadway, with the plans of building his own downtown bar. Although he has yet to publicly comment on the purchase, he did previously say that he planned to have a bar in the heart of Music City at some point.
"Things you probably shouldn't say, I'm gonna say," Brooks hinted in 2020. "If you're betting,  bet toward it happening, 'cause it's just something that's coming. It's coming in the future, but it's gonna be done the way we do it. So it'll be its own place very much like Blake's is his own place. We're gonna do it our own way.
"It's coming," he continued. "Probably in the next two years, three years, because when you talk about Broadway, that is 'Friends in Low Places' right there. It's the perfect place."
Brooks' Nissan Stadium Shows will be his only stop in Tennessee on his Stadium Tour. Find more information at GarthBrooks.com.