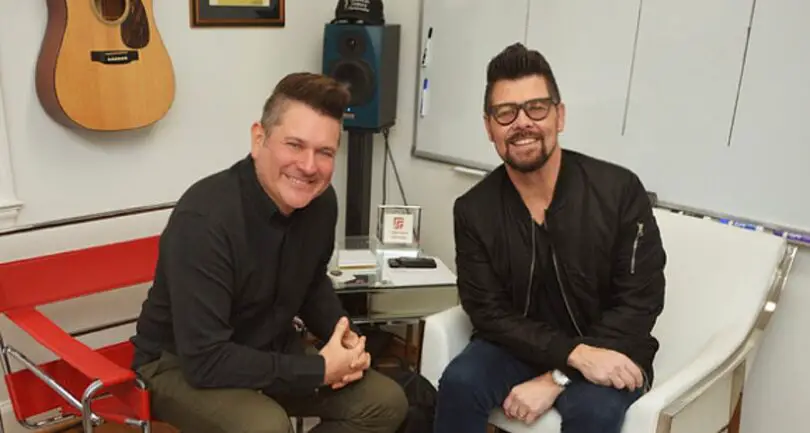 Jason Crabb is not only close friends with Jay DeMarcus, but business colleagues as well. Crabb is currently signed to DeMarcus' Red Street Records, where he has gotten an up-close look at how the former Rascal Flatts singer conducts business, making Crabb an even bigger fan of DeMarcus, in every way.
"Jay is one of the classiest guys I've ever been around in my whole life," Crabb boasts to Everything Nash. "Here's what I like about Jay: he's a friend, number one. Before records, before music, before record deals — before all of that, he's my friend. Some say that might be bad and good all at the same time. But I think it's really, really great. Here's why: I think we kind of know each other. We know what we expect out of each other, because we know each other's character. I think that that's a good thing because there's no hidden stuff. It's just kind of there. There are no agendas except let's make some great music. And I love that."
Crabb also recalled a recent track they recorded, which didn't turn out as well as he had hoped. Although disappointed, Crabb earned even more respect for DeMarcus, for the way he handled Crabb's feelings, deciding not to release the song after it was recorded.
"I said, 'I'm going to be honest with you. I want the best coming out of this record label, because I love this label so much,'" Crabb recalls. "'And I want the best coming from me.' He goes, 'I want the best as well.' And he grabbed ahold of where my heart was … He goes, 'I know what you're feeling.' And so it was perfect."
It is because of DeMarcus' extensive history in the music industry that he feels so confident with him running Red Street Records, and helping take Crabb's career to the next level.
"I'm thankful that Jay was an artist," Crabb says. "That way I can be. I can really share the way I feel about certain things as well."
Crabb's Home for Christmas album is out now. Find all of his music at JasonCrabb.com.