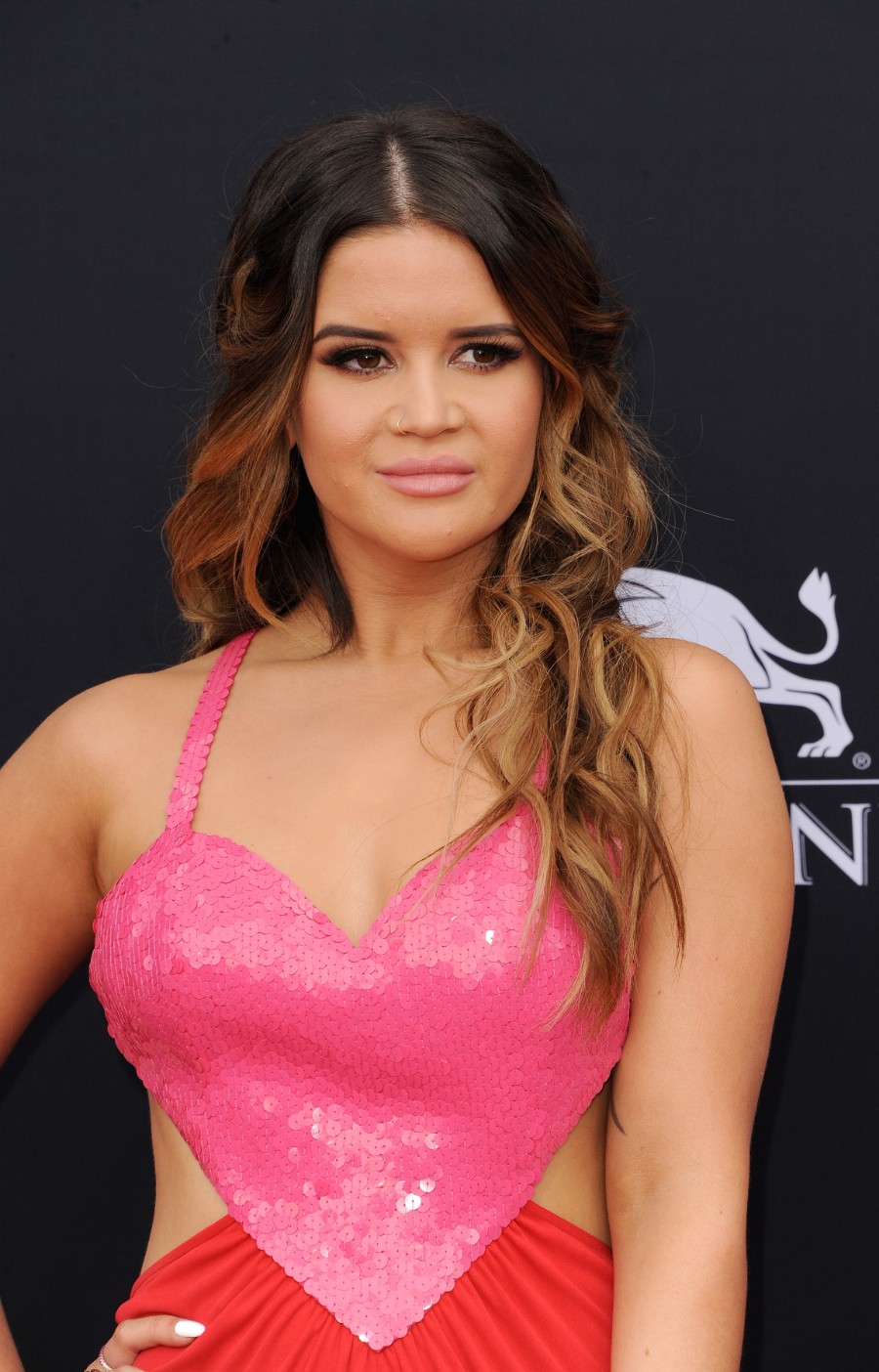 Maren Morris just announced her third studio album, Humble Quest, will be released on March 25. The record, she explained on social media, was inspired by the lessons she learned, especially the hard ones, while forced off the road due to the pandemic.
It was while at home that Morris found herself with the time to share her feelings on a lot of issues, including after Morgan Wallen uttered his racial slur. While Morris stands by her message of opposing racism and speaking out against hatred and discrimination, she now admits she could have chosen her words a bit more carefully.
"Knowing that I'm not the educator was a big pill to swallow," Morris reflects to the New York Times. "Twitter is such an enticing app because it's like, 'Oh, it's so warm in your pocket — the whole world. I can immediately shoot this off.' And yeah, I just cringe sometimes when I'm like, 'Oh God, like, did that need to be in a tweet?'"
"I just know that my allyship has to be more proactive and not reactive," she adds.
Morris might wish she had edited herself a time or two, but she makes it clear her message of inclusivity remains the same. While change has been happening, thanks to artists like Mickey Guyton, Jimmie Allen and more, Morris says more — much more — still needs to be done.
"it's not moving nearly fast enough," Morris maintains. "I think there are crumbs that are given out to people to make it feel like there's progress. But once you're awake to it — how the system protects itself — you can't close your eyes again. So you kind of have to be the squeaky wheel."
Morris and her husband, Ryan Hurd, have both had songs they wrote recorded by Wallen. It's a success that might now seem bittersweet for Morris, but she makes it clear that she is willing to put her money where her mouth is, even if that decision is costly.
"I've had the matches," Morris says. "But I feel like it's not going to be in a tweet, it's going to be with my own actions and decision-making."
The mother of one is no stranger to being marginalized as well. In an industry that seems to elevate and promote the careers of male artists disproportionately in relation to female ones, Morris knows how it feels to be excluded because of an unfair bias. Still, while she hasn't been immune to the struggles, she acknowledges they pale in comparison to Black female artists.
"We're talking about us feeling like the minority and it's like, we're white," Morris concedes to Today's Country Radio with Kelleigh Bannen on Apple Music Country. "I think about the women of color in this genre that are trying to scrap it here too. Because it's like, I look at the men and they're not competitive with each other the way that we've been bred to be. They're all buddies on the bus after the show, which is great, whatever, but it's honestly put on our shoulders to fight for the four spots that are available to us, and I just wish that it were different so badly."
Still, Morris realizes that her career has given her success not easily afforded to female artists, or even male artists. It's a favor that has given her the courage to speak out, even when she now realizes maybe she shouldn't.
"But I guess I feel really fortunate that I've gotten to a level of my good standing with this genre where I feel like sometimes I say stuff that will rub people the wrong way or piss people off or feel like I'm targeting them," Morris says. "But it's like, I have a good heart and I'm speaking the truth, even if it's hard to hear, and I'm trying to help elbow more room in for other people as well."
Pre-order Humble Quest at MarenMorris.com.