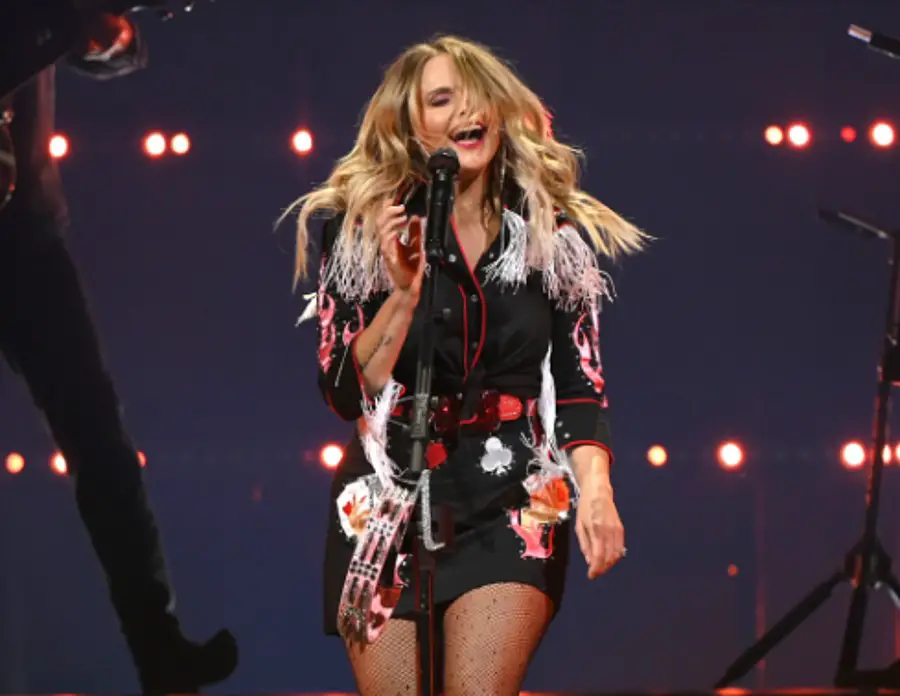 Female artists have spent more than a decade trying to get equal footing with their male counterparts in country music. Although there is still a long way to go in giving female artists equal time at radio, Miranda Lambert feels, finally, a bit cautiously optimistic about the future of women in country music, especially after her seven nominations for the upcoming 2020 CMA Awards, including Entertainer of the Year.
"I do feel like it's taken a little bit of a step in a good direction," Miranda told told Nights With Elaina host Elaina Smith (via The Country Daily). "I kind of hope that it's not just because everybody is tired of hearing about it, but I feel like that's part of the reason. So that part of it kind of keeps me from getting too excited, because we put so much focus on it for so long that I think it will balance out soon, but either way, I'm glad to have a spot there [as Entertainer of the Year] and that it's happening, and I know we've earned it, so that's what gives me peace about it."
Miranda just released her latest single, "Settling Down." The song, from her recent Wildcard album, was written by Miranda, along with her frequent collaborators Natalie Hemby and Luke Dick, about Miranda's relationship with her now-husband, Brendan McLoughlin.
"It was after I met my husband, and we weren't married yet when we were writing this song, but it was a very real place," Miranda told her record label, speaking of writing the song. "Natalie's got a daughter, and she's doing all this amazing stuff. She's in The Highwomen, and she's writing songs every day and having hits and traveling. And Luke is a dad, but he's also in an amazing rock band called Republican Hair. And his four-year-old's running around while we're writing, and then he stays up all night making tracks. And so I'm getting on a bus, but I'm also going home to be with someone I love.
"So it's this juxtaposition of, 'Can I do both? Is that ok? Should I feel bad that I'm home or should I feel bad that I'm leaving?'" she continued. "'Cause you get antsy when you're used to moving and going, and having been touring since I was seventeen. So having time off and meeting my husband and being a person going to family breakfasts and birthday parties and stuff, it was like, 'Well when are we leaving? Where's the bus?' For a while, it took me a minute to get used to that."
With Miranda's recent seven CMA Awards nominations, she beat a record previously held by Reba McEntire for female artists with the most CMA Awards nominations. In addition to Entertainer of the Year, Miranda is also nominated for Female Vocalist of the Year, Song of the Year and Single of the Year, and Video of the Year, all for "Bluebird," Album of the Year, for Wildcard, Musical Event of the Year, for "Fooled Around and Fell in Love."
The 2020 CMA Awards will air live from Nashville's Music City Center on Wednesday, November 11, at 8:00 PM ET on ABC.