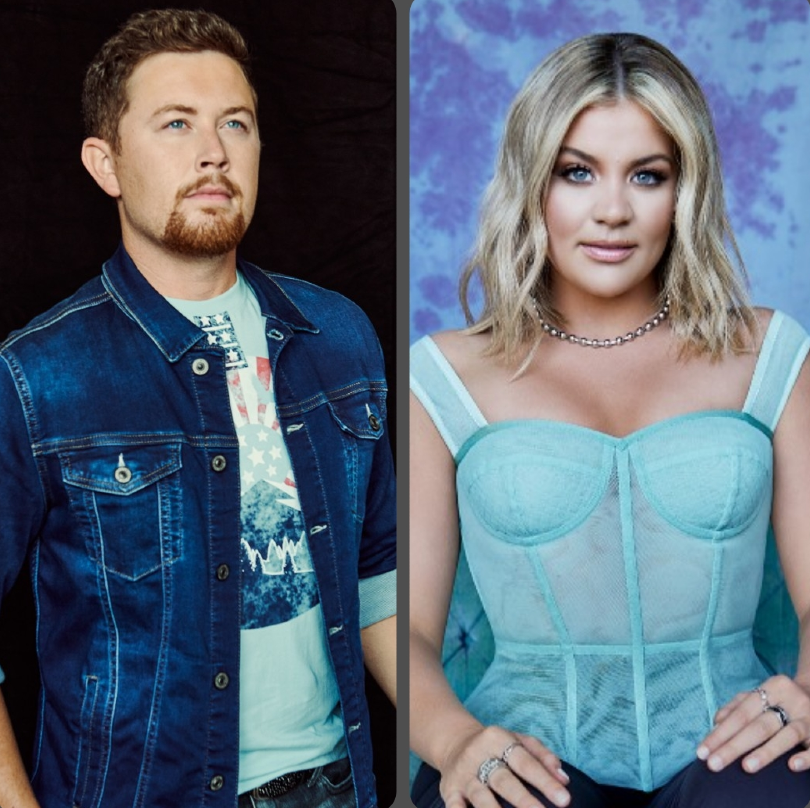 Scotty McCreery and Lauren Alaina will reunite on the stage where they first met next month, when they return to American Idol, as part of The Great Idol Reunion on May 2. The two competed in Season 10 of Idol in 2011, with McCreery winning the season, and Alaina as the runner-up. Since then, the two have remained friends, joined by their shared experience.
McCreery was a fan of Alaina since the first time he heard her sing, early on in the American Idol competition.
"I'll never forget the first time I met Lauren Alaina," McCreery tells Audacy's Rob + Holly. "It was Hollywood Week, and I'm listening to her sing thinking, 'Oh my God, she is incredible.' Thinking she's going all the way, and obviously, she did. It's been fun over the years. We're not talking every day, but it's still that brotherly/sisterly relationship when we do see each other. We're catching up, we're hugging, we're asking how the families are."
McCreery has had four consecutive No. 1 hits, including his recent "You Time" single, but he insists Alaina doesn't need any words of wisdom from him about her own career.
"She doesn't need to hear any advice from me, because she's absolutely crushed it over the years," McCreery says. "I love to turn on the radio and hear Lauren's voice. Anytime I can turn on the radio and hear Lauren's voice, I'm like, 'Wow. She's incredible.'"
American Idol is currently enjoying its 20th season, with the 28-year-old still an avid watcher of the reality TV talent show.
"I was a fan of Idol before I was on Idol," he says. "Back in the day, it was like everybody got together, families around the fireplace, watching Idol. It was kind of like an American pastime."
McCreery is currently enjoying another hit at radio, with "Damn Strait." The song, written by  Trent Tomlinson and Jim Collins, is from his latest  Same Truck album.
"I was writing songs left and right," McCreery tells Everything Nash. "We had the songs put on there, but for me, when I heard a song 'Damn Strait,' I immediately raised my hand and said, 'Me, me, me.' It's such a cool song. It's so cleverly written. And obviously, I'm a massive George Strait fan. It just sounded so much like me."
Other artists returning for The Great Idol Reunion include Ruben Studdard, Jordin Sparks,  David Cook, Kris Allen, Laine Hardy, Laci Kaye Booth, Maddie Poppe, Caleb Lee Hutchinson, Willie Spence and Grace Kinstler. American Idol airs on Sundays and Mondays at 8:00 PM ET on ABC.
Find all of McCreery's music and tour dates at ScottyMcCreery.com.