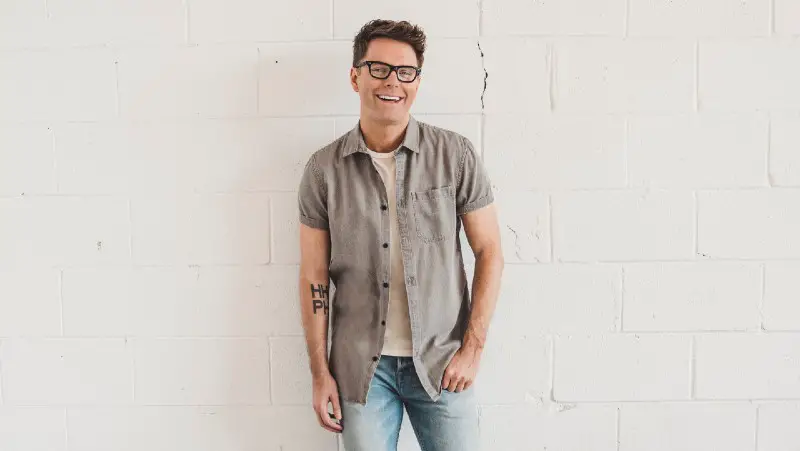 After four years serving as a mentor on American Idol, Bobby Bones announces he will not be returning for the upcoming 20th season. The iHeartRadio host revealed, in a since-expired post shared on his Instagram Stories, that it is because of a conflict with an upcoming show on a different network.
"Some of you noticed I'm not in the Idol promos this season," Bones said (via Deadline). "My contract [with] my new network won't let me do another show right now. Love Idol, btw. Was a great 4 years."
In addition to the new show, which has yet to be revealed, Bones is also adjusting to married life with his wife, Caitlin. The couple tied the knot in July in the backyard of their home.
"We're just together all the time," Bones tells Everything Nash. "We were before we were married. I guess now it's a lot of the same, except she just can't run away as fast. That's what I feel like, like I got her, like I caught the fish. You're in the boat. It's hard to flop out of the boat. You might get off the line, you might break the line or, or get off the hook. But once you're in the boat, it's kind of hard to get out. I feel like that's kind of where I got her. So it's going well, I guess."
While details of Bones' upcoming show have yet to be revealed, the Arkansas native did hint about the kind of TV show he would like to have someday.
"I would love to do a talk show here in Nashville, so I don't have to travel," Bones hints. "I have a lot of my friends here. I think that's probably in the next couple of years, a goal of ours will be to do a talk show from Nashville in some form. But I love the radio show. It's my favorite thing to do still today, and to be able to use that as a platform, to be able to give back and to do things."
Luke Bryan, Lionel Richie and Katy Perry will return for Season 20 of American Idol. The show is scheduled to premiere on February 27 at 8:00 PM ET on ABC.