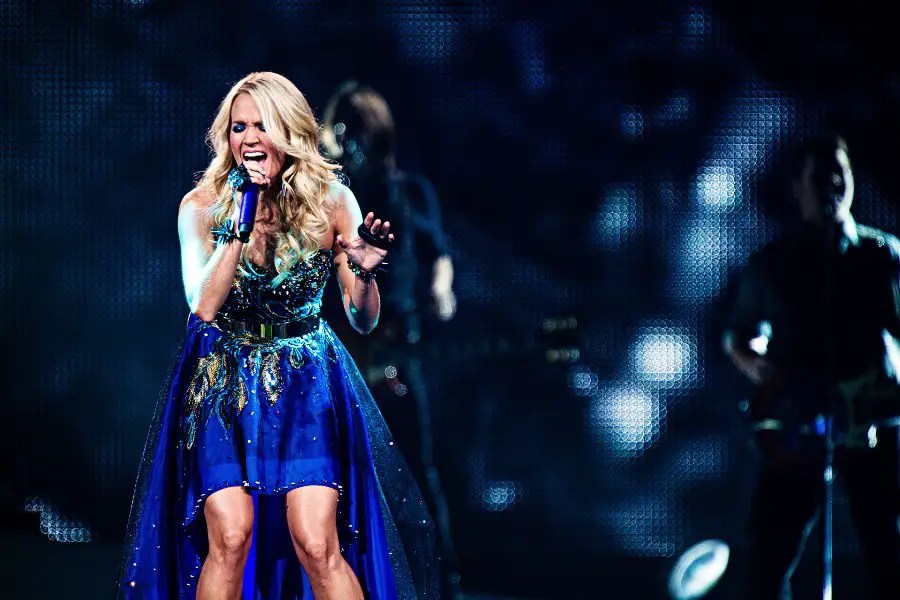 Carrie Underwood joins Reba McEntire in singing with Loretta Lynn on the title track of Lynn's new album, Still Woman Enough. The song is one of 13 tracks on the record, which also includes a collaborations with Tanya Tucker and Margo Price.
"When we were talking about doing this, and you hear the song title, 'Still Woman Enough,' you know it's gonna be something sassy," Underwood says. "And then when I heard it, it definitely made sense that the three of us would be singing it together.
"It does kind of feel like this not just female get-together song, but it's like, we're lifting each other up," she continues. "We're standing together, and I love moments like that, where we get to do that, we get to do things like that together."
It was a true honor to perform "Still Woman Enough" with @LorettaLynn and @Reba. Congrats on the release of your 50TH studio album today, Loretta! 💗 #StillWomanEnough https://t.co/DqVOPku4ul

Full Video: https://t.co/ISG9tPJ0AZ pic.twitter.com/E6QyupxvG9

— Carrie Underwood (@carrieunderwood) March 19, 2021
Lynn first had the idea to include McEntire on "Still Woman Enough," before adding Underwood.
"As soon as I had the first verse, I told Patsy, 'I'm going to get Reba to sing this with me' and shoot, having Carrie was a big treat for us," Lynn boasts. "I loved what they've added to the song. We are girlfriends singing about being strong women."
Still Woman Enough is Lynn's 50th studio album, and the perfect title for her latest set of tunes.
"I came up with that title years ago," Lynn tells Sounds Like Nashville. "It's the title of my 2002 autobiography, co-written by my daughter, Patsy, but I just couldn't write the song. Patsy and I were going through old song ideas and that one title just stood out to her. She wrote a really great chorus and I started writing the verses."
Lynn has been singing country music for more than six decades, but the secret to her success is really very simple, at least to her.
"I tell young artists today if you're a songwriter tell your story, tell the truth," Lynn shares. "That's what I did. It just so happened a heck of a lot of women were feeling the same way. We have come a long way, but we still have a long way to go."
Purchase Still Woman Enough here.*
Everything Nash has an affiliate relationship with Amazon Music, which means we may receive a small commission, at no additional cost to the artist or consumer.