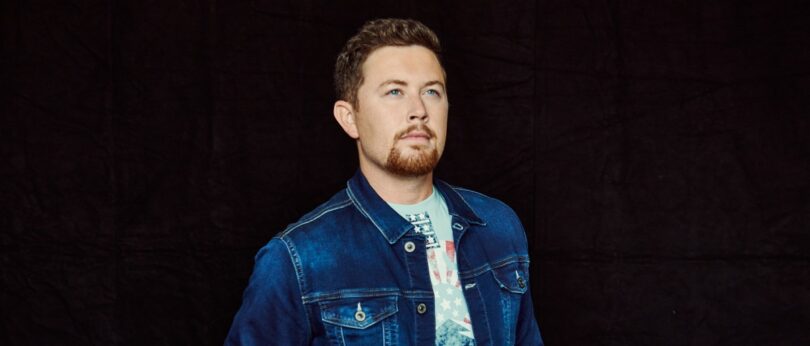 We now know when the Five More Minutes Hallmark film, inspired by Scotty McCreery's No. 1 single, will premiere. The movie will first air this Saturday, November 20, at 10:00 PM ET on the Hallmark channel, as part of the network's Miracle of Christmas celebration.
Nikki Deloach, who stars in Five More Minutes with David Haydn-Jones, wrote the screenplay with Megan McNulty. The movie is about a woman whose Christmas wish is answered in an unexpected way, when her late grandfather's journal, revealing a secret romance, is uncovered. Although McCreery doesn't star in Five More Minutes, he does serve as an executive producer on the project.
The American Idol alum never imagined his song, written about his own grandfather, would inspire a television movie.
"It was a special day writing this one," McCreery recalls. "We all sat down, and at first, I was just talking about my granddaddy. I always believed in it and thought it was a story that everyone could relate to—I feel like everyone has these things that they go back to and wish they had more time. We worked on this song for three or four different days, and a lot changed, and it took a while, but I wanted it to be perfect."
Having one of his songs turned into a movie is just part of what has been a string of successes for the 28-year-old, ever since winning Season 10 of American Idol,
"It's been an amazing ride, especially the last few months and few years," McCreery said ahead of the 2021 CMA Awards. "Getting 'You Time' up the charts is always an amazing feat. I remember a time not too long ago, I just wanted one. That was my biggest goal in country music. So to have four is just nuts to me. And 'Damn Strait' i think it's our quickest climbing song on the charts, since 'Love You This Big,' which, that was crazy after Idol. We're excited. We're trying to just enjoy the moment, stop and smell the roses, and have a good time with it."
McCreery just celebrated a No. 1 hit with "You Time," and is back at radio with "Damn Strait." He will embark on his Same Truck Tour in 2022, with a series of shows overseas. Keep track of all of his upcoming shows by visiting ScottyMcCreery.com.
Watch a trailer for Five More Minutes here.