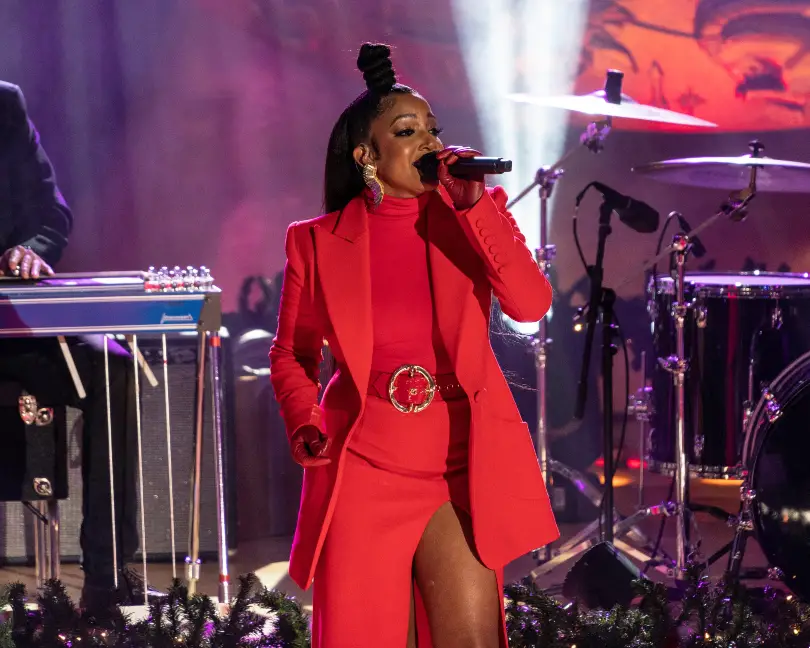 Mickey Guyton spent more than 10 years trying to get her music heard, with songs like "Better Than You Left Me" and "What Are You Gonna Tell Her," before "Black Like Me" gained Guyton the acclaim and attention she deserved. The Texas native released the six-track Bridges EP in 2020, followed by Remember Her Name in 2021, but she hints new music is coming, with Tyler Hubbard collaborating with Guyton on some of the tracks.
"I've developed a really amazing writing relationship with Tyler Hubbard from the group Florida Georgia Line and we've been coming up with some really awesome stuff," Guyton tells People. "We're going to be releasing music this summer."
Guyton grew up with a deep love and appreciation for country music, which she says will appear on her next set of tunes, along with some tracks that will blur the genre lines as well.
"I'm doing a little bit of both," Guyton reveals. "I think it's all about balance, and I'm doing a little bit of pushing the boundaries and I'm also staying true to what it is."
As Guyton works hard to get her music heard, she is also working just as hard to make sure to encourage other rising acts, giving them the help she craved early in her career.
"I think everyone, no matter where you're from, just wants to feel like they have a safe space, and I want to create that safe space for artists when they're coming up," says the singer. "No matter who they are, but especially for artists of color. I want them to feel like they have a safe space in any genre that they pursue. And that's something that has given me a lot of purpose, is being that for people."
One artist who has been that for Guyton is LeAnn Rimes. The two met when Guyton, along with Carly Pearce and Ashley McBryde, joined Rimes for an episode of CMT Crossroads, and have since become fast friends.
"LeAnn Rimes has become a friend of mine, which is crazy, because she inspired me so long ago. She's been so instrumental in my career," Guyton says. "What's been so fun about getting to know her is knowing what a kind-hearted, thoughtful, caring, loving, nurturing person that she is."
"You didn't get the social media of LeAnn when she was coming up in her career, and I've gotten to just be on the inside of that — and she is guarded because she has gone through a lot," she continues. "And when you get to know her, she is like a chef's kiss of a human being. Really."
Find all of Guyton's music here.