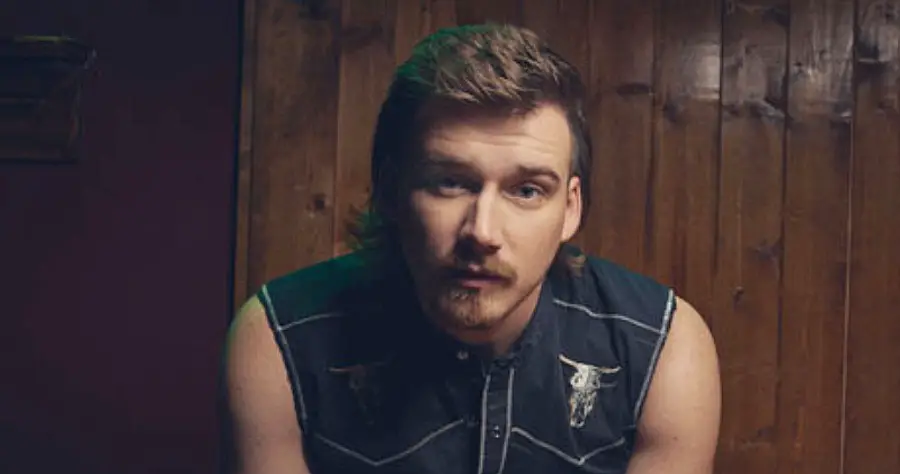 Morgan Wallen is a big fan of all kinds of music, of all kinds of genres. But when it comes to country, he knows who one of his all-time favorite artists is: Alan Jackson. In fact, it was listening to Jackson's rendition of "The Old Rugged Cross," released in 2006, that made him want to be a musician.
"I really love Alan Jackson, just his whole catalog," Wallen revealed on Spotify's 10 Songs That Made Me (via People). "I think he's one of the best songwriters and singers ever. I think he really captured the feeling behind that song, and I really connected to the melody and the words. It meant a lot to me as a kid. I learned it then, and it helped me develop my love for music as a whole."
Wallen is definitely one of country music's current rising stars, but the reigning CMA New Artist of the Year could have just as easily become a rock singer, thanks to his father's influence. In fact, the first album he ever bought was Breaking Bad's 2006 Phobia album — a far cry from the music of Jackson.
"I was getting into my teenage years and starting to have a little bit more freedom than I'd had in the past as far as making choices, whether that's with music or anything in life," Wallen reflected. "I went through a phase where I really liked that kind of rock 'n' roll music. My dad really likes rock 'n' roll, so I think I probably got that from him."
Wallen might have gotten his love of music from his father, but it wasn't all smooth sailing for the two of them, at least when Wallen was growing up. Thankfully, all of that is in the past now, and his dad couldn't be prouder of his son's soaring success.
"Me and my dad, we're very similar, and we butted heads a little bit while I was going through that time because he was just looking out for me," Wallen acknowledged. "But I thought I knew everything like most people do when they're that age. So it helped with that. And luckily, me and my dad are really, really close now. So we got through it."
Wallen just released Dangerous: The Double Album. Purchase the record at MorganWallen.com.