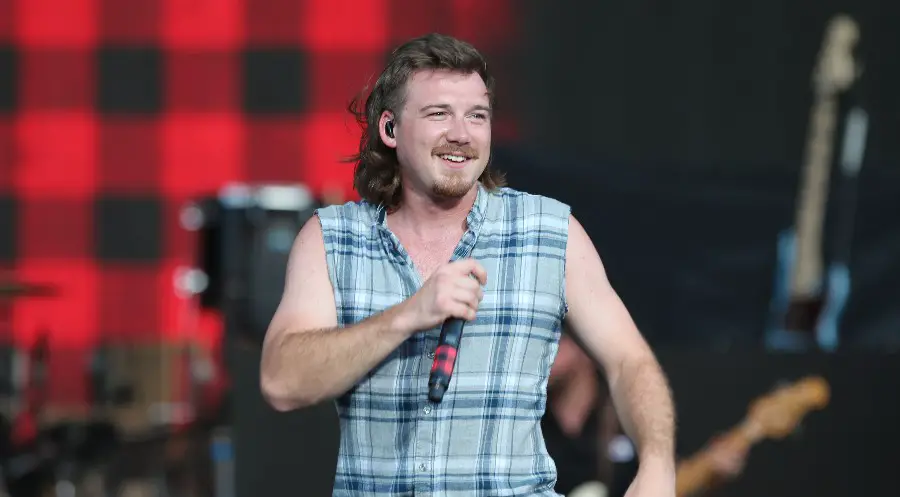 Morgan Wallen has friends in high places, including Thomas Rhett. The reigning CMA New Artist of the  Year reveals he wrote a song with Rhett, which he thinks might be on Rhett's upcoming album.
"I don't like writing on Zoom, really," Wallen admitted (via Country Now), adding that one of the Zoom writes he did was with Rhett.
"I wrote a song with a couple of my buddies and Thomas Rhett was on there, too," he shared. "That's the only song I wrote during this quarantine, and I think it's gonna end up being on his album, I believe. And I think I'm gonna sing it with him. So that was a successful Zoom write, at least!"
While writing online isn't Wallen's favorite, he does say that some of the collaborations resulted in songs he is proud of, thanks to his relationship with his co-writers.
"Luckily, the people I've written with have been my really close friends and we all kind of trust each other," said the singer. "We've been able to get in the same room with each other and been able to do some of that together."
Wallen's latest record, Dangerous: The Double Album, will be out on Friday, January 8. The 30-track project includes his current single, "7 Summers," as well as his recent No. 1 hit, "More Than My Hometown."
"We come from similar backgrounds, similar small towns," Morgan said of the song, which he co-wrote with HARDY. "He's obviously from Mississippi and I'm from Tennessee, but we just have a lot in common. We really are both fond of where we are from, and the people there. It made us who we are. So we are always going to be fond of that. We wanted to put that across in a song. It's not necessarily a true story; it's more of a metaphor, in a way for us, of just being true to yourself, no matter who comes and who goes. If someone tries to change you, then let them go.
"It was more of a song about being true to yourself, along with praising our hometowns, because we feel so proud about them," he added. "It kind of had a double meaning for us when we wrote that song. I'm very proud of how it turned out. I'm glad that it's gotten the audience that it has. It's one of my favorites."
Ernest K. Smith and Ryan Vojtesak also co-wrote "More Than My Hometown." Pre-order Dangerous: The Double Album, at MorganWallen.com.