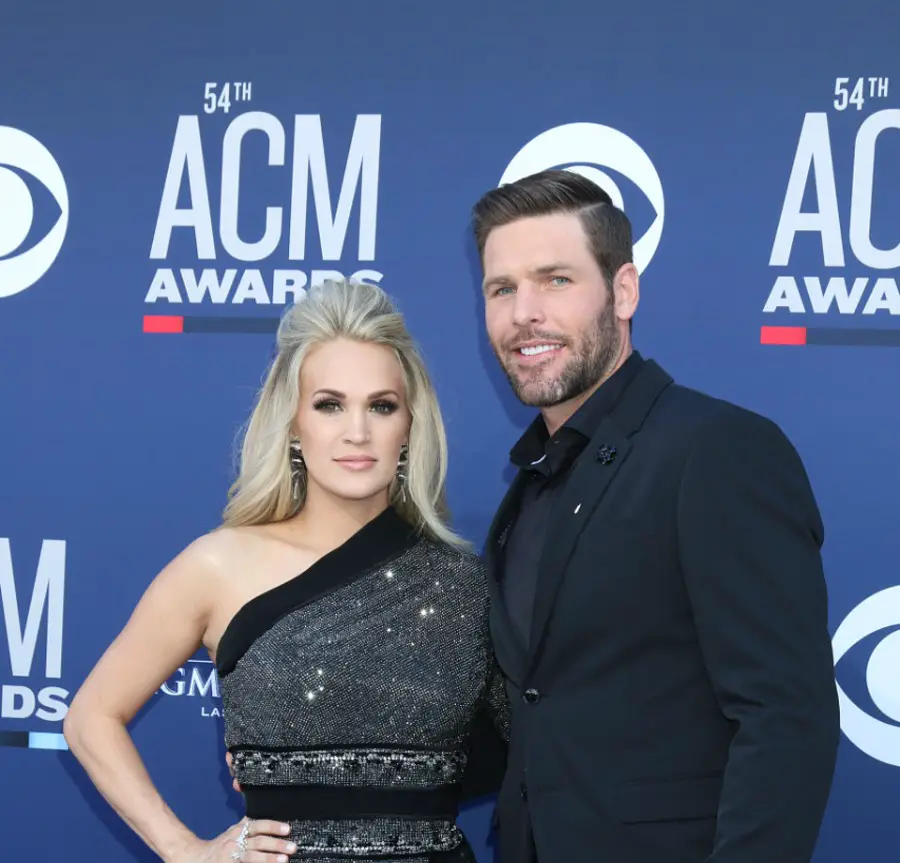 It might be Valentine's Day, but there are several country music couples who seem to keep the romance going all year long.. We found 11 of our favorite couples in country music, whose relationships have us swooning. Keep reading to find out more about their sweet love stories.
11. Maren Morris and Ryan Hurd
Maren Morris and Ryan Hurd's relationship started out thanks to a country song — seriously. The two met in a writing session, where they penned "Last Turn Home," from Tim McGraw's 2014 Sundown Heaven Town album. Sparks flew between the two, and by 2017 the couple was engaged. Married in 2019, Morris and Hurd welcomed their first child, son Hayes, into the world in March of 2020. Morris even joins Hurd on his Grammy-nominated single, "Chasing After You."
"Maren and I met writing songs and we've sung on each other's records and written together, but this is the first time we've gotten to do an actual duet together," Hurd told ABC Audio of the song. "It feels like the timing is really perfect and it's a full-circle moment to get to make music together in this way."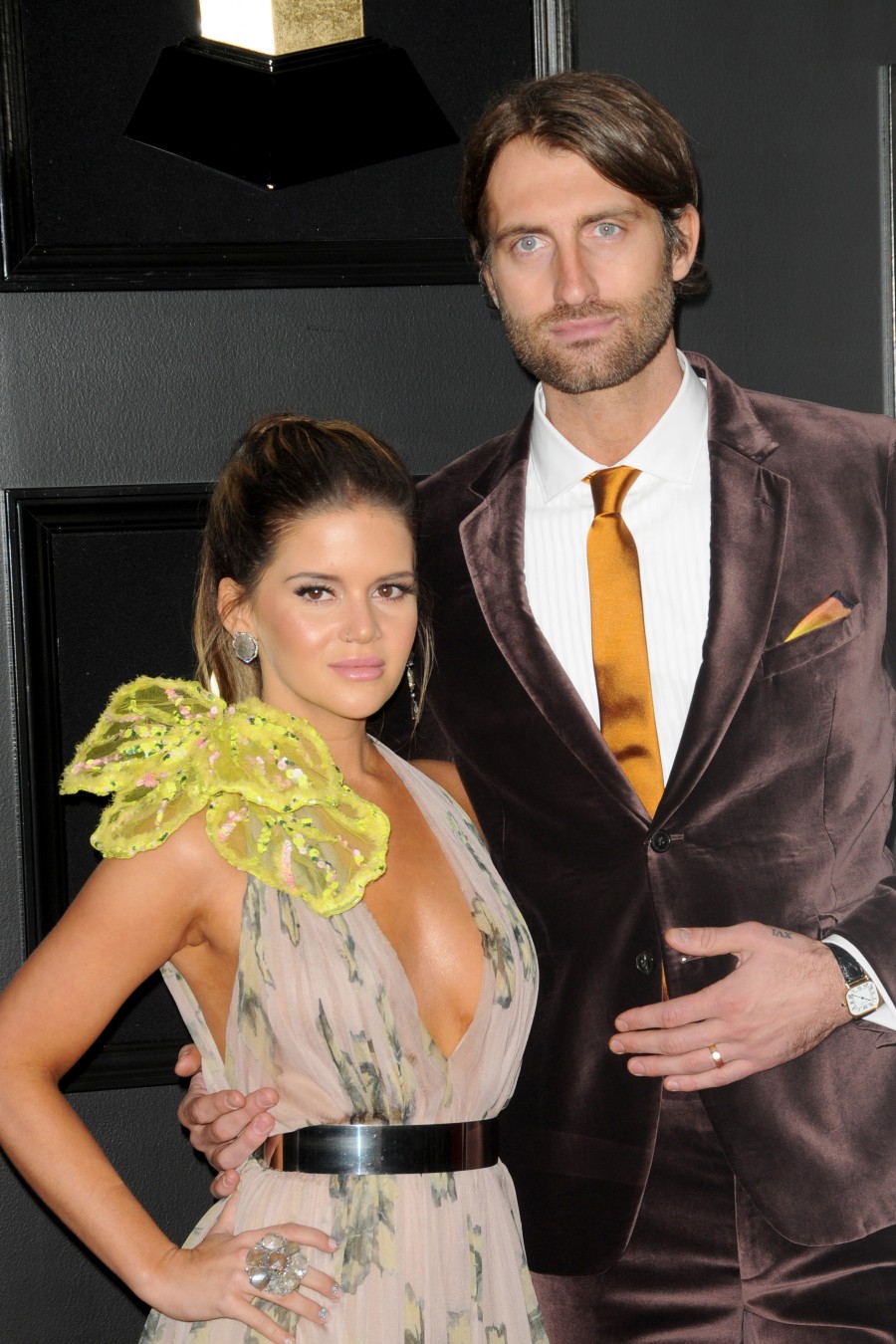 10. Jason Aldean and Brittany
Jason Aldean and Brittany certainly haven't been shy about their love for each other. The couple might have initially raised a few eyebrows, as their romance began while Aldean was ending his first marriage, but it didn't take long for people to realize their love was real, and ready to go the distance. In 2017, the Aldeans welcomed their first child together, son Memphis, followed by daughter Navy in 2019. While Aldean missed being on the road for over a year because of the pandemic in 2020, his wife enjoyed the amount of time they got to spend together instead.
"We're good in the sense of, we have spent a lot of time together," Brittany told Everything Nash last year. "We've been able to be blessed and be home and be a family. And Jason's watching things with the children that he probably wouldn't have otherwise,  being on the road. But we're ready. We're excited to get back to tour life and a sense of normalcy."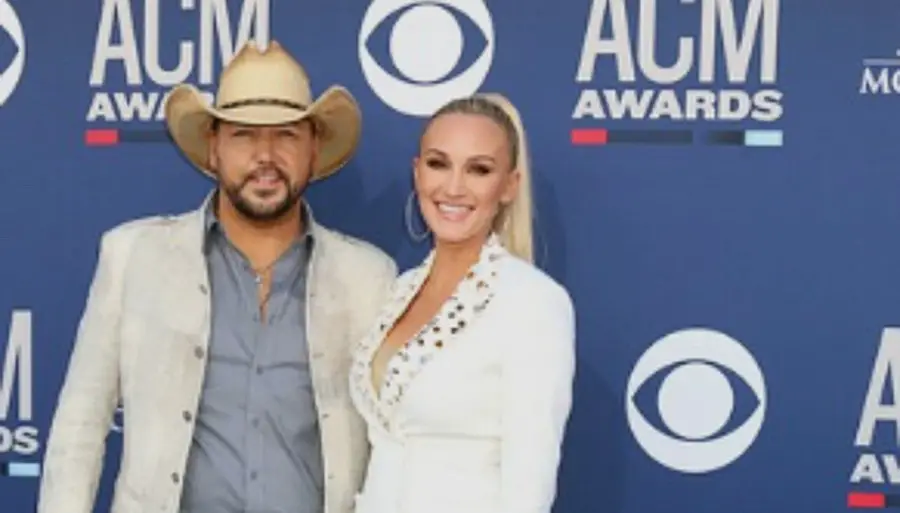 9. Kelsea Ballerini and Morgan Evans
Kelsea Ballerini and Morgan Evans fell in love while halfway around the world! The two rising stars hosted the CMC Awards Down Under in 2016, and instantly felt a strong connection. Evans proposed to Ballerini on Christmas Day of 2016, and were married the following year. With two busy careers, the couple has never had as much time together as they did in 2020, an unexpected gift that came from the pandemic.
"Morgan is a touring artist as well, so we had built our whole relationship without a lot of time physically together," Ballerini told Rolling Stone in late 2020. "It really has been a silver lining in my personal life. We also bought our first house, which has been really nice to decorate and nest over the holidays. Feels very normal…in a good way."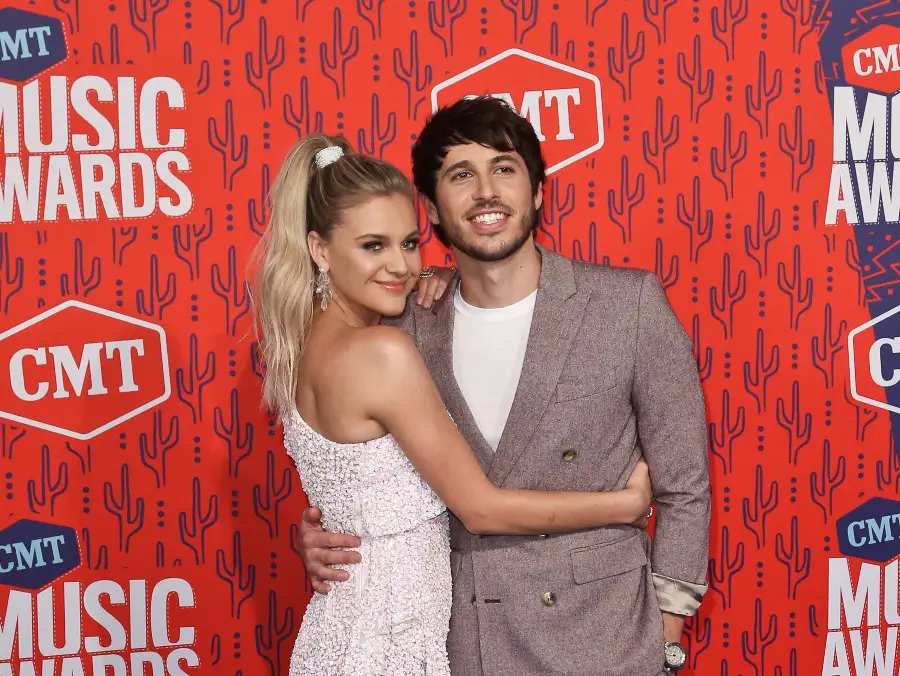 8. Keith Urban and Nicole Kidman
Keith Urban and Nicole Kidman have been married since 2006, and are still as in love as ever, and maybe more. Urban frequently gushes about his superstar wife in interviews, and how she continues to inspire him in every area of his life.
"She's just the one, that was it," Urban said on Dax Shepard's Armchair Expert podcast (via the Today Show). "She's the one that I was searching for my whole life, and everything not only changed but had to change in me if I was going to go that road. It felt like an ultimate fork in the road moment in my life. It was literally like, 'You either get this right now, or you are never, ever going to get it right. This is your one shot.' Really, it felt so obvious."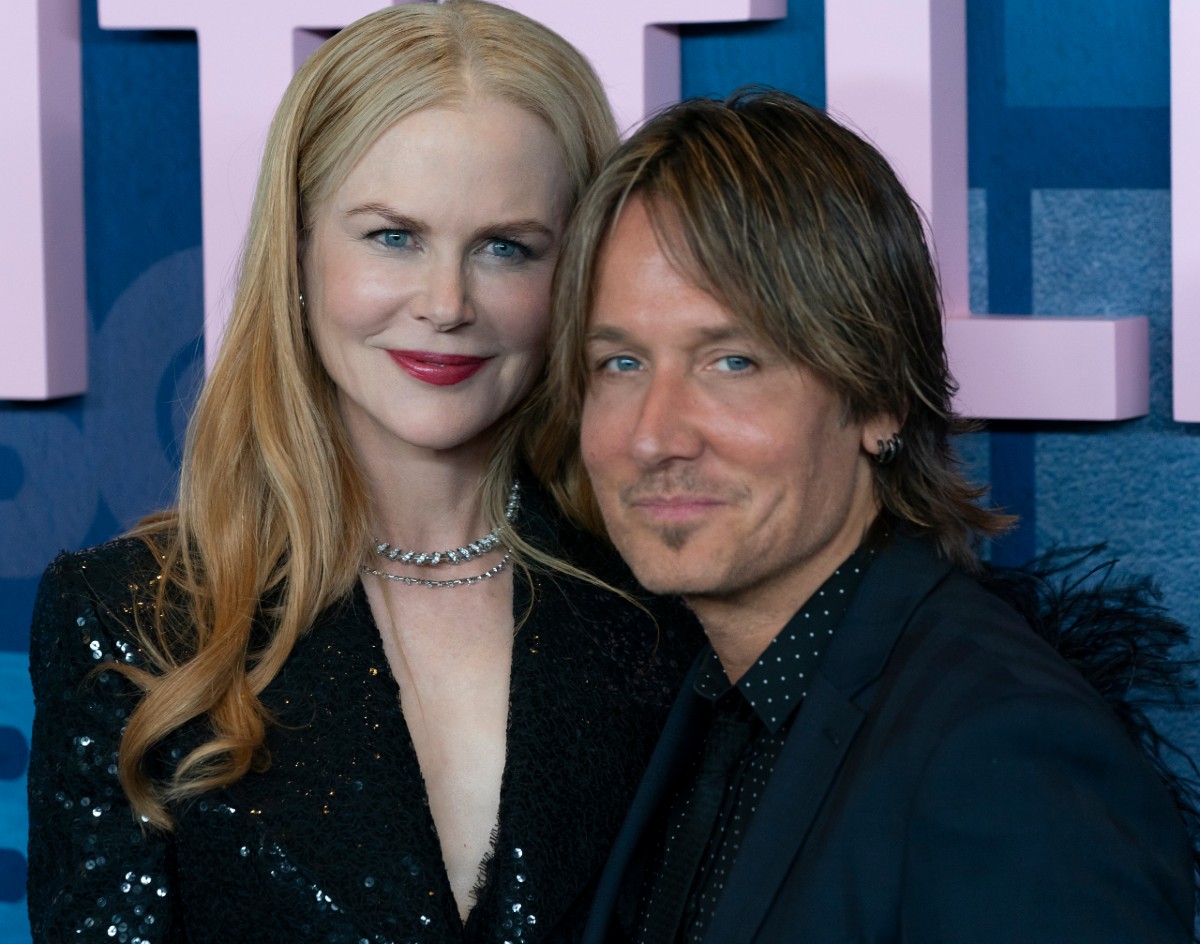 7. Russell and Kailey Dickerson
Russell Dickerson and his wife, Kailey, have been married since 2013, welcoming their son, Remington, into the world in 2020. Dickerson has been very vocal about being madly, head over heels, completely smitten with his wife, who inspired seven of the 10 tracks on his recent Southern Symphony album.
"When you know my wife, you understand why she gets 70 percent of this record," Dickerson told People. "She guides me and keeps me grounded and humble. She is honestly one of the most incredible human beings I've ever met. And I'm just getting started, too. There's so much to discover and share about her."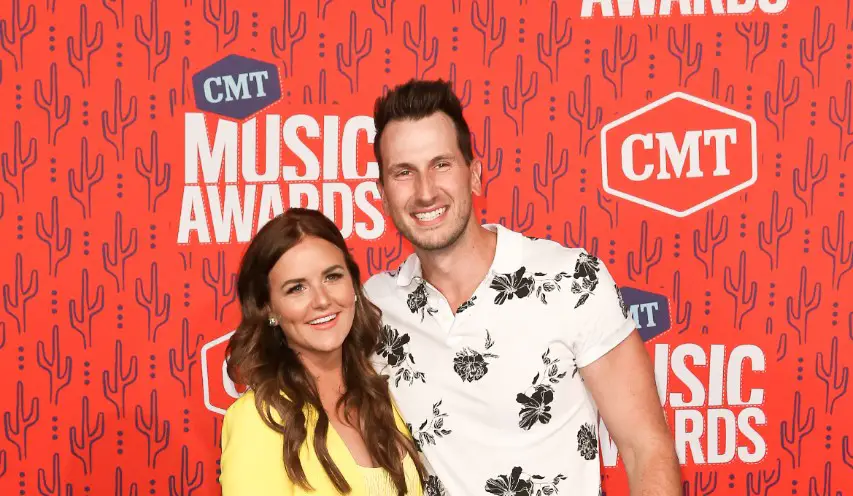 6. Luke and Caroline Bryan
The couple that pranks each other stays together? That might be the case for Luke Bryan and his wife, Caroline. The two keep their social media feeds full of practical jokes they play on each other, but at their core they have a deep bond — one that has sadly grown only stronger through personal tragedies. After Bryan's sister passed away, followed by his brother-in-law, the Bryans — already parents to sons Bo and Tate — took in their nephew, Til, and helped support Til's two older sisters, Kris and Jordan.
"Trust me, there are times when I just lose my sh–," Caroline admitted (via CMT). "Sometimes I just go sit in the shower and cry. I struggle with Luke being gone all the time and how to make everybody happy and how to make this charity (for her late niece Brett) go well. It's hard to be alone a lot. Our family thing is, you can take two paths in life: one of being bitter and angry, or one of I'm gonna find the happiness in this and make the best of something that's horrible."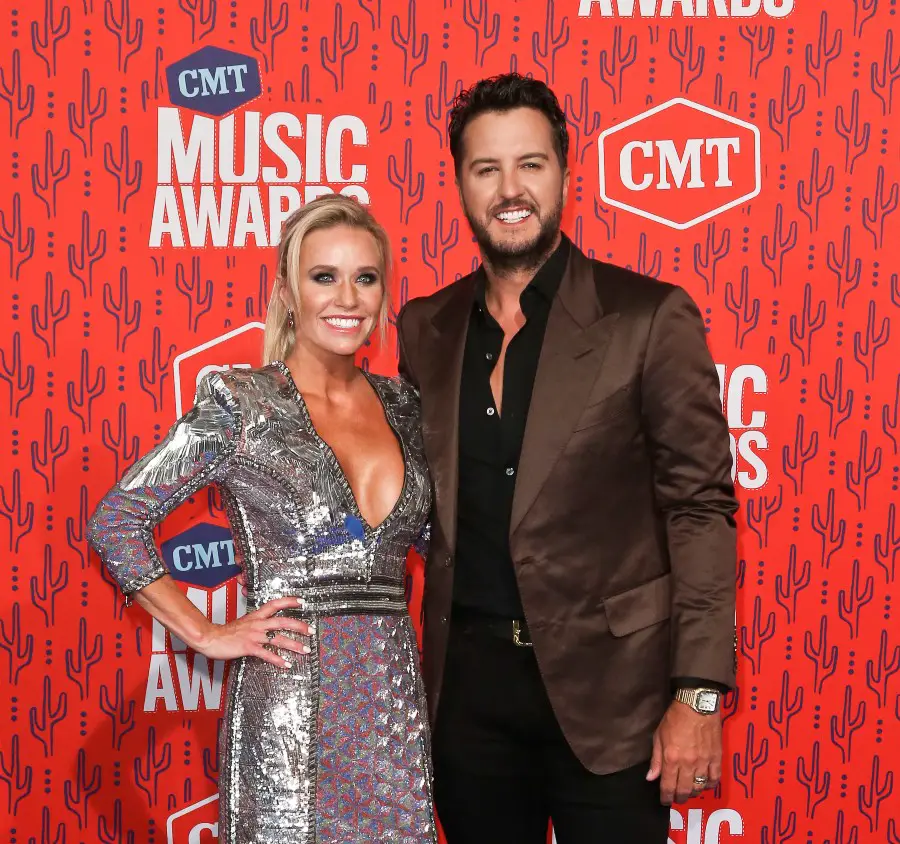 5. Thomas Rhett and Lauren Akins
Thomas Rhett and Lauren Akins are true couple goals! Rhett and Akins first met in first grade, and then dated as teenagers, before splitting up and dating other people, but remaining friends. They might not have gotten back together at all, if not for Akins' father.
'It was a sliding door moment, where it could have gone the other way," Rhett revealed to Hits Daily Double. "We were dating other people. In another world, we might have married them. But there was always something different about Lauren, and we both felt it, but we never figured it out. The night of her sister's graduation party, we were buddies and I was there. I'd loved that girl since high school, and I told her father how I felt.
"He said, 'If you don't tell her, I'm going to,'" he continued. "It was a total Ryan Gosling moment. I said to her, 'I just want to kiss you one time. If you don't feel anything, we can go back to being friends.' I've learned this: It's wise to confront things instead of holding them in. That creates resistance instead of resolution."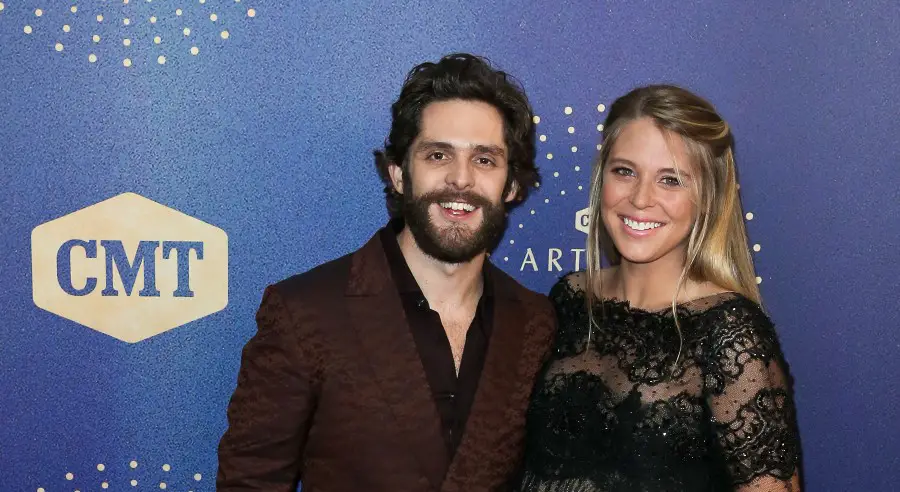 4. Tim McGraw and Faith Hill
Tim McGraw and Faith Hill have been married since 1996, and are the proud parents of three grown daughters, but they still act like newlyweds. The two singers, and 1883 co-stars, have been very outspoken about their love for each other, which seems to grow with time.
"These years have rushed by in a series of beautiful, painful and unexpected moments…." McGraw wrote on social media on their anniversary. "We have loved, laughed and cried through exciting, inspiring and heartbreaking events in our lives together. U have been a role model for 3 remarkable young women who have made me a better man than I ever thought I could be…..The future will surely hold more of all of these things. It only matters if I'm with you.
"It only works if I'm with you," he continued. "My oxygen only exists if you're by my side. Forever and always living and loving our way through anything."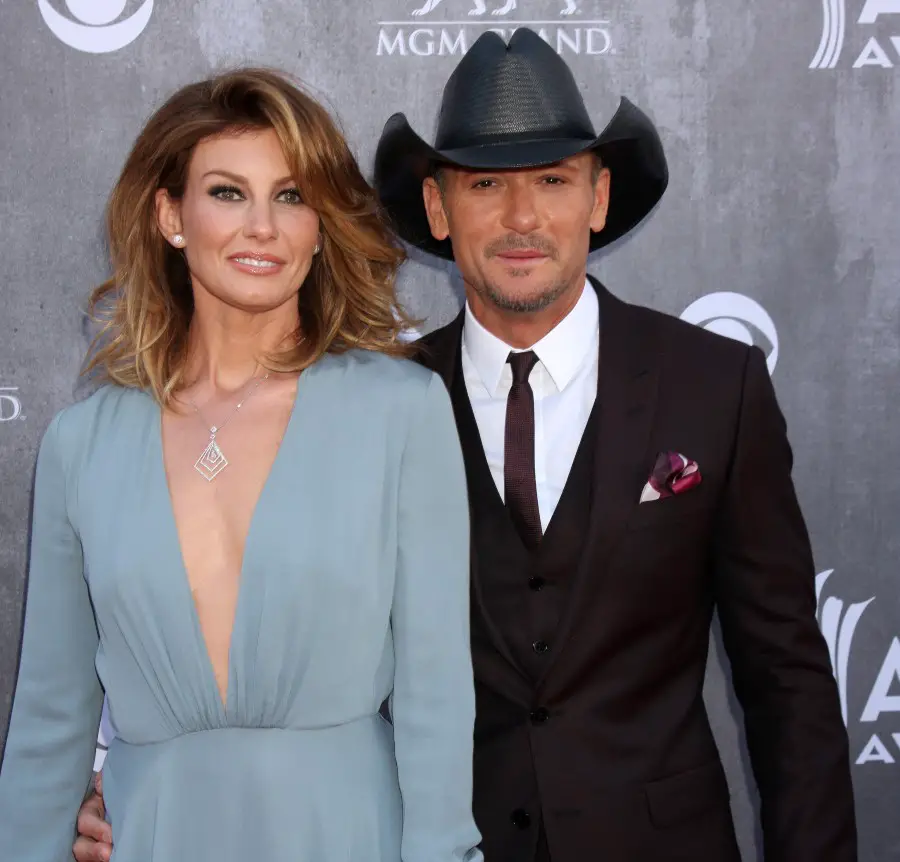 3. Garth Brooks and Trisha Yearwood
Sparks flew between Garth Brooks and Trisha Yearwood long before they got together. Brooks was newly married to his first wife, Sandy, when he met Yearwood during a recording session, and was instantly mesmerized by his future wife.
"We had a great time," Brooks recalled as part of his A&E documentary, Garth Brooks: The Road I'm On (via PopCulture.com). "I remember everything about it. I remember everything down to the clothes she was wearing … I said, 'It's crazy. I feel like I just met my wife.'"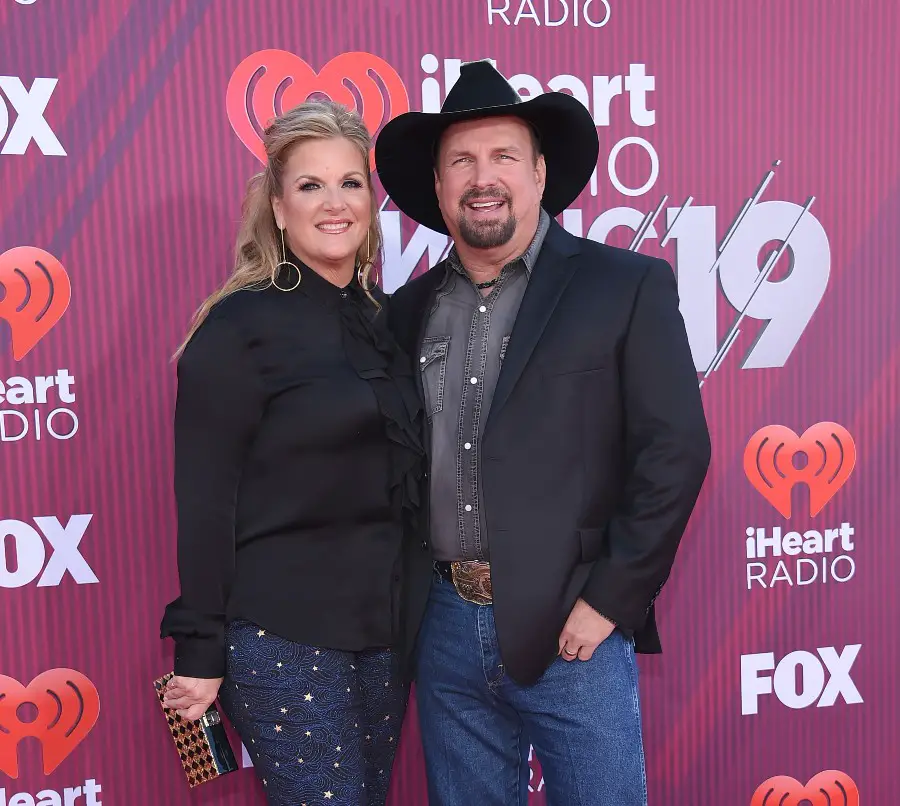 2. Blake Shelton and Gwen Stefani
Neither Blake Shelton nor Gwen Stefani were looking for love when they fell head over heels for each other. Shelton was in the middle of divorcing Miranda Lambert, while Stefani was ending her marriage with Gavin Rossdale, with whom she shared her three sons. But what started out as commiserating together turned into a full-blown romance, in spite of coming from seemingly two entirely different worlds. The couple finally tied the knot in July, almost six years after they began dating.
"An Okie boy and a California girl look on paper like an unlikely match, but what matters is she's a great human being," Shelton told People. "She is the most understanding, kind-hearted person I've ever met and I learn something from her every day."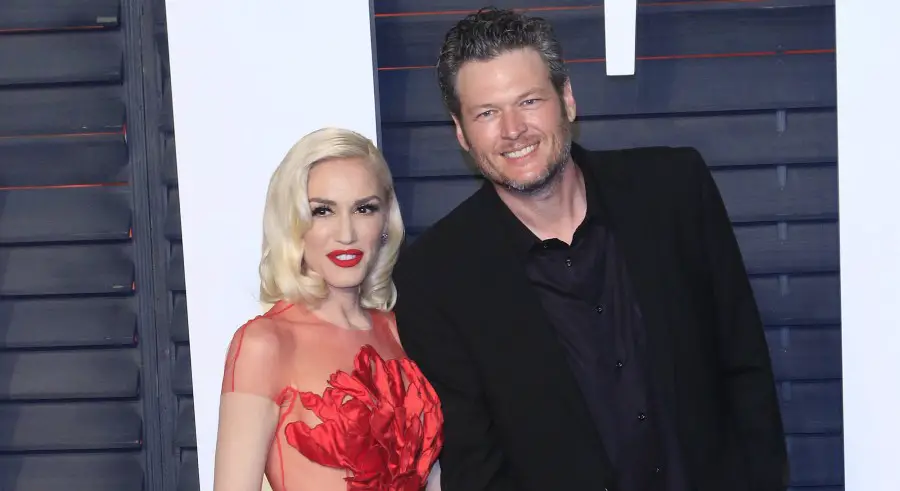 1. Carrie Underwood and Mike Fisher
Carrie Underwood and Mike Fisher got married in 2010, and are still madly in love with each other. Although their marriage has had its ups and downs, both Underwood and Fisher credit their success to their faith in God.
"We've been, as the world sees it, blessed with a lot of things, in doing what we love to do, and money, and fame," Fisher said as part of their God & Country web series on I Am Second. "But there is no true happiness in the things that everyone sees that should be great, apart from a real relationship with God and with Jesus. We're not perfect. We don't have a perfect marriage. But we have that one thing in our faith, and that's why we're here, is to glorify God with what we've been given, and hopefully, we point people to the answer. That's what we want to be."