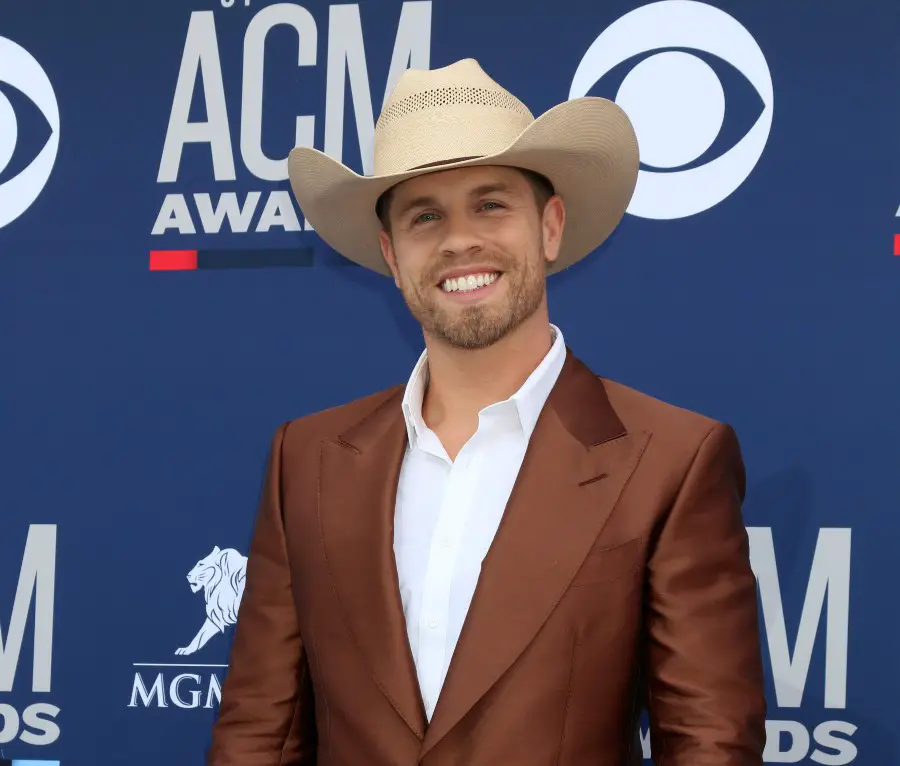 The ACM Awards are supposed to honor artists who have worked hard and had success throughout the year, a benchmark of their career accomplishments. While the Academy of Country Music gets it right a lot, they have missed the mark more than once, which could explain how neither Lee Brice nor Blake Shelton were nominated this year. Keep reading to find out which artists have had massive success, yet have, at least so far, been snubbed by the Academy of Country Music.
1. Dustin Lynch
Dustin Lynch has somehow never, ever been nominated for an ACM Award, or a CMA Award, for that matter. It's frankly inexplicable, and without excuse. Lynch has had far more success than a lot of artists with multiple nominations. In the last year few years, he has released hit albums, and had numerous No. 1 hits, including "Good Girl" and "Small Town Boy." He also had a six-week No. 1 hit, with "Thinking 'Bout You," his duet with MacKenzie Porter.
2. Justin Moore
Justin Moore actually did receive one ACM Awards nomination — in 2013. That year, Moore won the ACM Award for New Artist of the Year. While the honor was well-deserved, it fails to take into account all of the success Moore has had since then, including No. 1 songs like "You Look Like I Need a Drink," "Why We Drink," "Why We Drink" and more.
3. Jake Owen
Like Moore, Jake Owen also won one ACM Award, for Top New Male Vocalist — in 2008. Owen has been nominated five times: once in 2007, three times in 2008, and then not again until 2018, when he was nominated for "Single of the Year," for "Down to the Honkytonk." Within the decade that Owen was ignored, he released four albums, and had six No. 1 singles, including "The One That Got Away" and "American Country Love Song." Incidentally, he has also only been nominated for a CMA Award three times, but never won a CMA Award either.
4. Maddie & Tae
Maddie & Tae have been nominated eight times, yet have never walked away with an ACM Award. Their omission could be due to the fact that every year they have been nominated for Duo of the Year, a category that also includes Dan + Shay and Florida Georgia Line. But they have also put out great music, like "Die of a Broken Heart," which for sure could have earned them at least one nod in another category, and maybe more.
5. Scotty McCreery
2011 was the last time Scotty McCreery heard his name in the list of nominees. That year, fresh off of his American Idol win, McCreery won New Artist of the Year. Since then, McCreery released See You Tonight, Seasons Change and Same Truck, and had four consecutive No. 1 hits, with "Five More Minutes," "This Is It," "In Between" and "You Time." It's unfortunate that a talent like his keeps flying under the radar.
6. Sam Hunt
Sam Hunt won the ACM Award in 2017 for Single of the Year, for his record-breaking "Body Like a Back Road," but hasn't received any nominations since then. Hunt released the platinum-selling Southside in 2020, which included not only "Body Like a Back Road," but also "Kinfolks," "Hard to Forget" and "Breaking Up Was Easy in the 90s."
7. Kip Moore
Kip Moore has only received one nomination, for New Artist of the Year, in 2013. In the nine years after his one nomination, Moore released three more albums, including his recent Wild World in 2020, and released numerous singles, including "Running For You," "Last Shot" and "She's Mine," among others.
8. Michael Ray
Michael Ray received one nod, in 2018, for New Male Artist of the Year. While his career is, in many ways, just getting started, he has released numerous hit singles, including "One That Got Away" in 2018 and "Her World or Mine" in 2019. With his recent, multi-week No. 1 hit with "Whiskey and Rain," from his Higher Education EP, it's likely that this is Ray's last year he will be omitted from the list of nominees.
9. Cole Swindell
Cole Swindell has only been nominated for an ACM Award two times. He won in 2014, for New Artist of the Year, and was nominated one other time, in 2018, for Song of the Year, for "Break Up In The End." But Swindell has had plenty of No. 1 hits over the years, more than a lot of other artists who have received nominations, including "You Should Be Here," "Middle Of a Memory," "Love You Too Late" and "Single Saturday Night," among others.