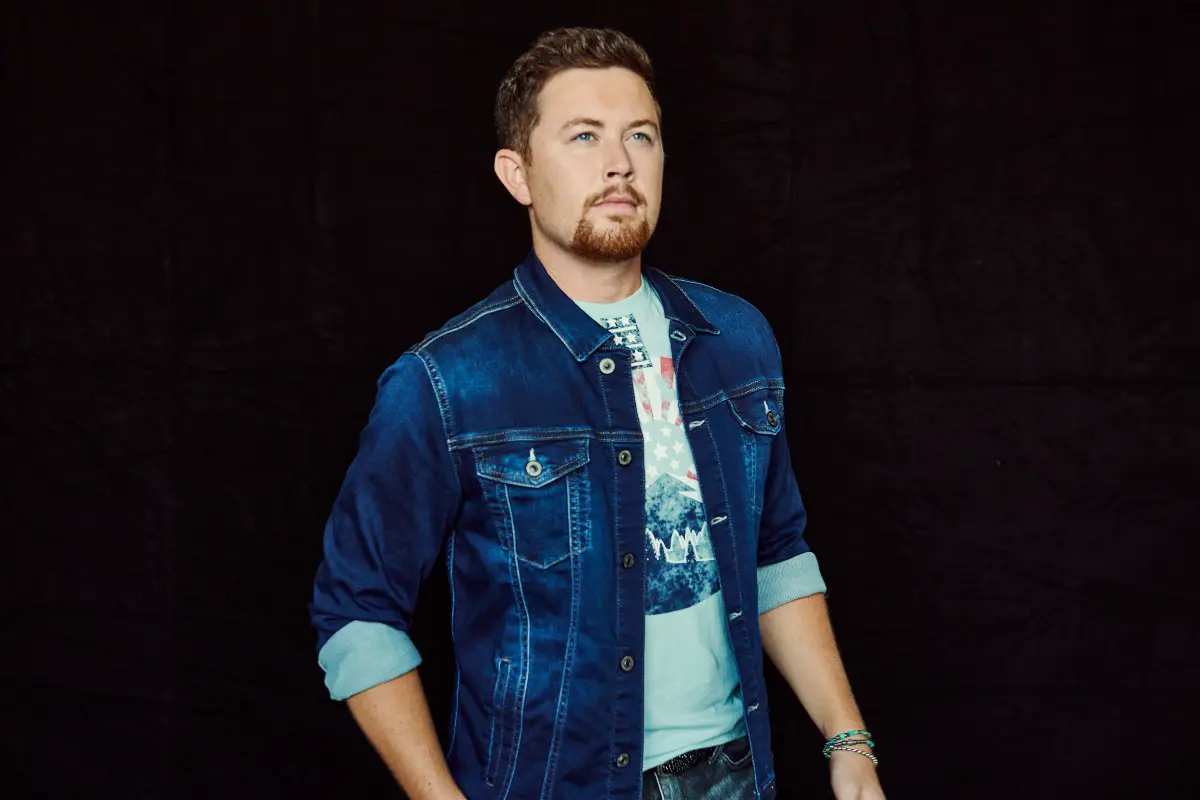 Scotty McCreery will likely soon have his fifth consecutive No. 1 hit with "Damn Strait." The song is the second single from his 2021 Same Truck album, following his chart-topping "You Time" single. It's a lot for McCreery to take in, who admits the credit for his success doesn't belong to him alone.
"It's amazing," McCreery boasts to The Music Universe. "Having four in a row is something that, if you asked me a few years ago if that would ever happen, I'm not sure I would have believed you. It took us seven years doing this before we ever even got a Top 5 [hit], let alone a No. 1. I understand how awesome it is, and I don't take it for granted. It's crazy, but it speaks to not just me. It takes a village to really make this thing work. So my whole team, the band, the fans that have been there since day one — we put a lot of hard work in. It's cool to see it paying off."
The American Idol alum celebrated his first No. 1 hit with "Five More Minutes," released in 2017. McCreery wrote the song with Frank Rogers and Monty Criswell, and immediately saw how the song resonated with country music fans.
"I'm not sure that I knew the audience reaction would be like that," McCreery concedes. "I knew as soon as we wrote it, and I tweeted it out that day on Twitter — I said, 'I think I just wrote my favorite song I've ever written.' And that's really how I felt and I think still do. It's one of those songs where you kind of realize how much more alike we all are than different, because anybody at any point in their life, whether they're young, middle-aged, old, they've all got those moments where they wish they could have five more minutes.
"Whether it was a loved one that's gone, passed on, or whether it's just thinking back to little moments, like the front porch kiss in the song, and thinking of the high school days when you just graduated and now those days are over," he adds. "There are so many little moments throughout life that I think anybody who listened can think to a moment in their own life where they wish they had that much time left."
The North Carolina native has written plenty of songs since then, but none that has impacted him as much as "Five More Minutes."
"I think that's why it's resonated, and I'm glad it did, because I knew I loved it right away," he says. "It's been awesome to see how that song has really impacted people."
McCreery and his wife, Gabi, just announced they are expecting their first child, a boy, later this year.
"We always knew we wanted kids, but we always knew we wanted the first few years to travel and have time on the road, to see things and experience life," McCreery tells People. "We've gotten to live a lot of life and do some cool things, so seems like now's a good time to settle down a little and expand the family,"
Find all of McCreery's music and tour dates here.