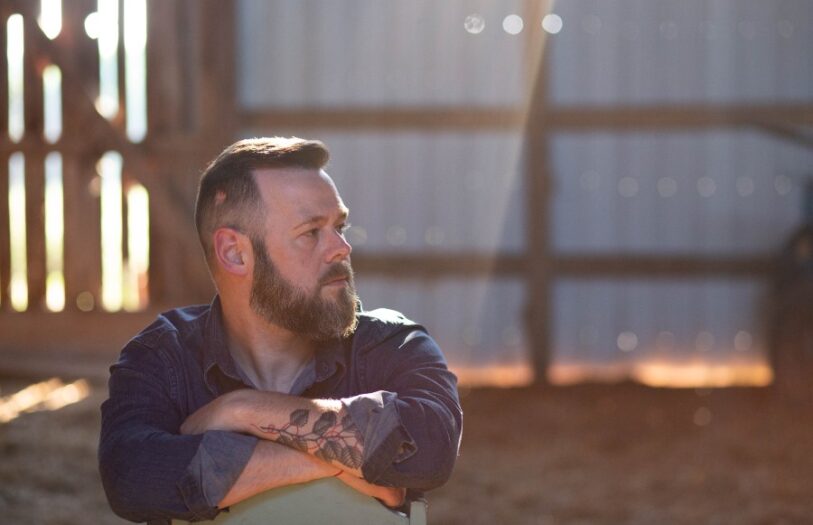 June 12 is going to be a busy day for Todd Tilghman! The Season 18 winner of  The Voice announces two performances that day, both at the Grand Ole Opry, as part of the annual Sunday Morning Country show, as well as at the hard Rock Cafe, as part of CMA Fest.
The father of eight announced the news on social media.
Tilghman just dropped a new CD, Slow Down. The six-track record, which follows his debut Old Photos at Christmastime EP, includes "Jesus and You," "Sandcastles," "Slow Down," "Victories," In the Garden" with Jake Hoot, and "Worth It All" with Rita Springer.
After winning The Voice, the former pastor said he wanted to pursue a career in country music, while not compromising his strong Christian faith.
"It's almost like I'm trying to smuggle the message in," Tilghman told Everything Nash. "Like 'In a Heartache' —  you love people, but it's hard. Loving people is hard, but it's worth it in the end. So if I had to do it all over again, I would. It's also one of the main conversations that I've had with a lot of people. Especially if you look at country music — if a country artist comes out and says they're Christian, the church goes nuts. But if a Christian person says they're going to be a country artist, it's like, 'Hmm.'"
Tilghman finds his career in country music, which included a move from Mississippi to Tennessee, the perfect opportunity to share his faith with others.
"I've had a lot of opportunities to build my own faith and be ministered to by others, and also minister to other people, and share love with other people that's just behind the scenes," he said. "So I don't have any intentions at all of ever singing, especially certainly not writing, but I'll never even sing anything that I would find to go against the core beliefs of who I am."
Tickets for Sunday Morning Country can be found at Opry.com. More information on CMA Fest is available here.