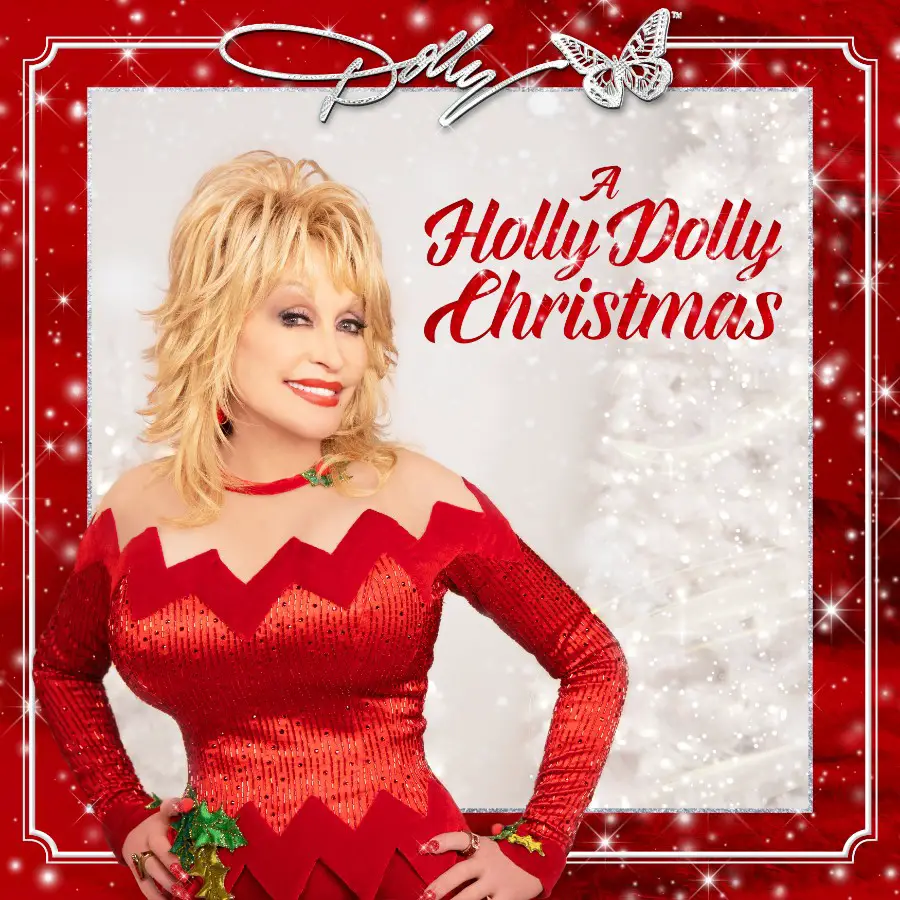 This post contains affiliate links, which means we may receive a commission from purchases made through the links on this page, at no additional cost to the artist or consumer.
If there was ever a year to welcome Christmas early, it's 2020. While COVID-19 still impacts almost everything, and the country seems in perpetual political turmoil, at least holiday tunes give us break from it all, for at least several songs. We've rounded up ten of our picks for holiday albums that are sure to get you in the Christmas spirit.
1. My Gift by Carrie Underwood
It took Carrie Underwood 15 years to release a Christmas album, but this one is worth the wait. My Gift, which includes collaborations with both John Legend and her own son, Isaiah, features classic songs like "O Holy Night," "Sweet Baby Jesus" and more.
"The songs on [My Gift] are a mix of Christmas classics that are close to my heart and new songs that I hope will become close to yours," Carrie wrote. "The album also includes a couple of very special guests…I can't wait for you all to hear 'Hallelujah,' written by and sung with the incredible John Legend, and a very special version of 'Little Drummer Boy,' featuring my own little drummer boy, Isaiah."
2. Warmest Winter by Home Free
Home Free is by now well-versed in Christmas albums, but Warmest Winter still stands out above the rest. The 12-track record includes collaborations with Alabama, Rachel Wammack and Striking Matches, and has both classic holiday tunes, like "Run, Run, Rudolph" and "Winter Song," along with five originals, written by Home Free members Austin Brown and Tim Foust.
"It was extremely hard to narrow down songs because we have already recorded so many, and there are still so many to choose from," Rob admitted to Everything Nash. "We all brainstormed for weeks to see what covers we wanted to do, all the while Tim Foust and Austin Brown were doing writing sessions around Nashville, trying to come up with things for the record. I think every song that they presented we loved."
3. A Holly Dolly Christmas by Dolly Parton
Dolly Parton amassed quite the guest list to sing with her on A Holly Dolly Christmas. The 12-song record includes duets with Michael Bublé, Billy Ray Cyrus, Miley Cyrus, Jimmy Fallon, Willie Nelson, Rhonda Vincent and Darrin Vincent, and Dolly's brother, Randy Parton, with songs like "I Saw Mommy Kissing Santa Claus" and "All I Want for Christmas is You."
"I thought, 'I think I'll call it A Holly Dolly Christmas because I love the song 'A Holly Jolly Christmas' with Burl Ives," Dolly told Billboard. "He used to be on all of my Christmas specials all through the years. I think of him as Mr. Christmas. I thought, 'Why don't I call it something cute and clever, like that or Deck the Halls with Boughs of Dolly, something corny like that.'"
Purchase A Holly Dolly Christmas here
.
4. When I Think About Christmas by Runaway June
When I Think About Christmas not only marks Runaway June's first holiday record, but it also marks the first new project with newcomer Natalie Stovall, who replaced founding member Hannah Mulholland, after she left the band earlier this year. The five-track album has three Christmas carols, including a killer version of "Let It Snow," and two originals.
"I love Christmas so much. In such a difficult year, it felt so good to sing music that automatically brings me joy," Natalie told PopCulture.com. "Christmastime you hear that music and we're all very aware of the way that music transports you and not just your brain, but emotionally. You immediately feel something when you hear songs that you love."
Purchase When I Think About Christmas here
.
5. On This Winter's Night Deluxe by Lady A
Lady A first released On This Winter's Night in 2012, but waited until this year to add more songs to the project. In addition to the 12 songs on the original project, the threesome added four new songs: Paul McCartney's "Wonderful Christmastime, "Christmas Through Your Eyes," "Little Saint Nick and "That Spirit of Christmas."
"We've always loved the holiday season, but it has become even more magical now that we're parents," Hillary Scott said of On This Winter's Night Deluxe "So, we thought we'd add on a new, original song that was inspired by our kids and our take on a few of our favorites, which has brought us so much joy. I think we could all use a little extra holiday cheer this year!"
Purchase On This Winter's Night Deluxe here.
6. We Need Christmas by Maddie & Tae
The past 12 months have brought plenty of changes to Maddie & Tae's Madison Marlow and Taylor Dye, including both of them tying the knot, with Jonah Font and Josh Kerr, respectively. Their new marital status is reflected in one of the six songs, "Merry Married Christmas," on We Need Christmas.
"We are so proud of this project and loved recreating some of our favorite Christmas classics as well as write some of our own," Maddie & Tae said of the festive project. "Making We Need Christmas was such a bright spot for us this year and we hope this project brings a little joy and peace to our fans during this difficult year."
Purchase We Need Christmas here.
7. It's Christmas … Cheers by Terri Clark
Terri Clark was one of the first to announce her holiday It's Christmas … Cheers record, and what a record it is. The ten-song project includes collaborations with Vince Gill, Dierks Bentley, Ricky Skaggs, Pam Tillis, Suzy Bogguss, and the Oak Ridge Boys. The Time Jumpers also appear on all of the songs on the project.
"I resisted making and releasing a Christmas album for many years even though I'm a big Christmas person and love the music of the season," Terri said of It's Christmas … Cheers. "It's been done by the best in so many amazing ways and I wanted to wait until I felt I could make it special, be excited about it, and do it justice in my own way."
Purchase It's Christmas … Cheers here
.
8. Miracle Of Love: Christmas Songs of Worship by Chris Tomlin
Only a few months after Chris Tomlin released his star-studded Chris Tomlin & Friends worship album, the gospel singer announced the release of Miracle of Love: Christmas Songs of Worship. The title track was inspired after his wife revealed she was unexpectedly pregnant with their third child.
"I started thinking about how I could write a lyric that talks about my baby being born at Christmas and then talks about 'the baby,' Jesus, being born at Christmas," Chris told People, "and that each line would match and would have a double meaning."
Purchase Miracle of Love: Christmas Songs of Worship here
9. Everyday is Christmas by Larry Stewart
Restless Heart's Larry Stewart released Everyday is Christmas, which includes both originals and classic Christmas songs.
"We just found some songs, and Christmas love songs that I could sink my teeth into, and some songs that scared me to death," Larry told Everything Nash. "We really worked hard doing that. I don't know what happened, but we somehow fell into this album that is one of my favorite albums I've ever been a part of."
Purchase Everyday is Christmas here
.
10. Regifted by Ty Herndon
Ty Herndon's Regifted features12 songs, including his "Orphans of God" duet with Kristin Chenoweth.
"I went in very, very humbly; I had a lot of friends that sang, and we put a choir together. They're my brothers and sisters, and people of all faiths. We had piano, acoustic guitar and a choir. That's all the Christmas album is. And I got to sit back and sing the songs of my youth. I grew up in church, so they're all church Christmas songs, except for Rudolph, because I had a brand-new nephew born, and I wanted to do something for him."